FRIDAY OCTOBER 16
Opening: Jorden Casteel Brothers at Sargent's Daughters
The talented Ms. Casteel continues to explore the relationships of black men, this time between brothers (hence the title 'Brothers.')  The artist is generally close to her subjects, which include her twin brother, nephew and cherished friends. This allows her subjects a comfortable atmosphere where they can let it all hang out (metaphorically) and show their true personalities. These complexities come across in the recognizable poses and curios that are rendered with such loving detail. In other words, go see the show! It's a visual feast; you'll want to come back for seconds.
Sargent's Daughters, 179 East Broadway, New York, 6 – 8 p.m.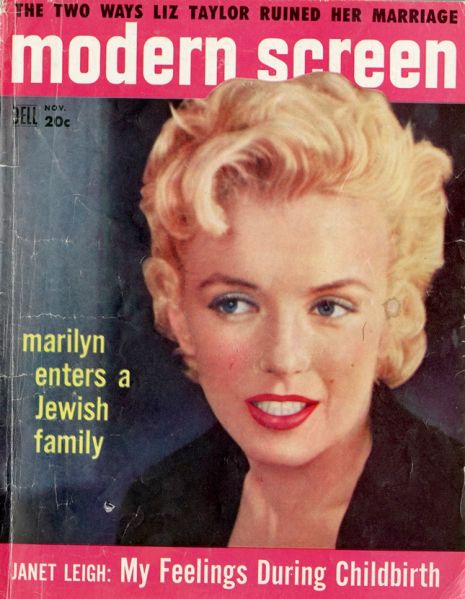 Dinner: Young Patron Shabbat Dinner at the Jewish Museum
Sun's going down, folks. Put away those cell phones, iPads, electric toothbrushes and humidifiers and get thyself over to the Jewish Museum for a festive evening of art, food, wine, and conversation. The Torah encourages those things, and if you need a topic for discussion, you can always go with the popular "which Warhol muse was hotter: Liz or Marilyn?" (encouraged by the Museum's "Becoming Jewish" exhibition) or the even more popular "was Soviet Russia bleak or what??" which is essentially the theme of the other show on display at the museum's, "The Power of Pictures: Early Soviet Photography, Early Soviet Film." Oh and if hanging out with my Jewish grandmother taught me anything, it's that there will be food.
The Jewish Museum, 1109 Fifth Avenue, New York, 7 – 10 p.m. Young patron tickets: $55, non-members: $85.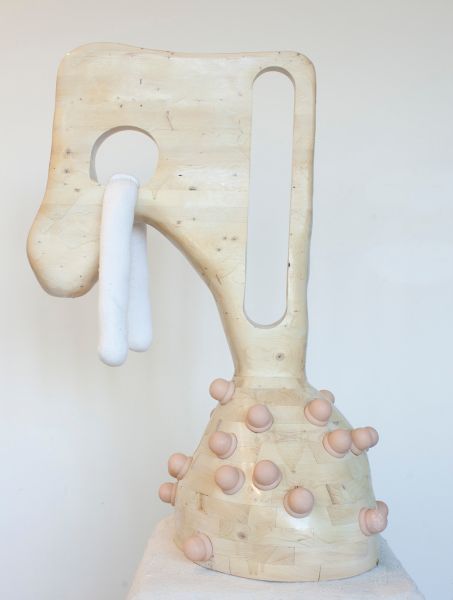 Opening: Basement Youth at Sixtyseven
New gallery alert! Look, I know what you're thinking: "Does New York really need another gallery?" and to that I'll answer "Does Ryan E. Steadman really need another slice of pizza?" In other words, it's only your business if you make it your business, so why not go check out the joint? Artists Douglas Rieger (pictured above) and Dylan Languell are up to some very cool, very un-zombie-ish things, and it's likely there will be cans of discounted beer floating in icy cold trash cans for the taking (ok, the last part is just a guess).
Sixtyseven, ​67 Ludlow St, New York, 6 – 8 p.m.
SATURDAY OCTOBER 17
Cheers, amigos.
Event: Super Sabato dia de los Muertos at El Museo del Barrio
Zionks! Get geared up for all hallow's eve with Mexico's beloved 3,000 year-old tradition that commemorates departed friends and relatives. This seriously underrated museum will offer face painting, art making, a dance performance, a musical processions and some great art, of course. Go to the website for a full list of activities, and if you see a tall guy in black robes and a sickle—RUN!
El Museo Del Barrio, 1230 Fifth Avenue, 12:00 – 5:00 p.m.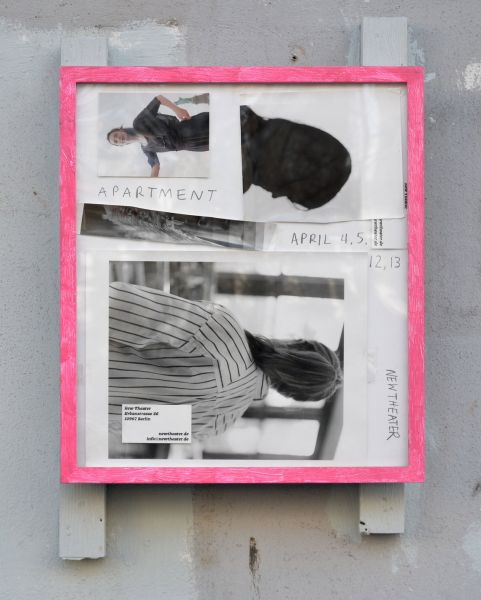 Opening: New Theatre: Selected Plays 2013-15 at the Whitney Museum
Established in 2013 by American artists Calla Henkel and Max Pitegoff, New Theater has mounted plays within a converted storefront in Berlin's Kreuzberg neighborhood for the past two years. Borrowing heavily from the ethos of community theater, New Theater–socially, economically and pragmatically. The theater is built fundamentally on collaborations, inviting other artists, writers and musicians to contribute to the scripts, sets, props and soundtracks, and as performers.
The Whitney Museum of American Art, 99 Gansevoort Street, New York, opens at 8:00 p.m. 

Emily Noelle Lambert Idée Fixe at Denny Gallery
No one pooh-poohs the line between painting and sculpture better than this young artist, who's cracking open her first solo show with Eliz Denny, who has savvy eye for talent. Ms. Lambert clearly mines early 20th century modernisms of all sorts, and she isn't afraid to set these old time aesthetics up on blind dates ("CoBra, meet Ms. Frankenthaler.") The title of the exhibition, Idée Fixe, is a synonym for "fetish," or in other words, a desire, obsession or fixation of the mind; It's an apt description for how Ms. Lambert approaches these new works. If you're still on the fence, other highlights include free beer, our idée fixe.
Denny Gallery, 261 Broome Street, New York, 6:00 8:00 p.m.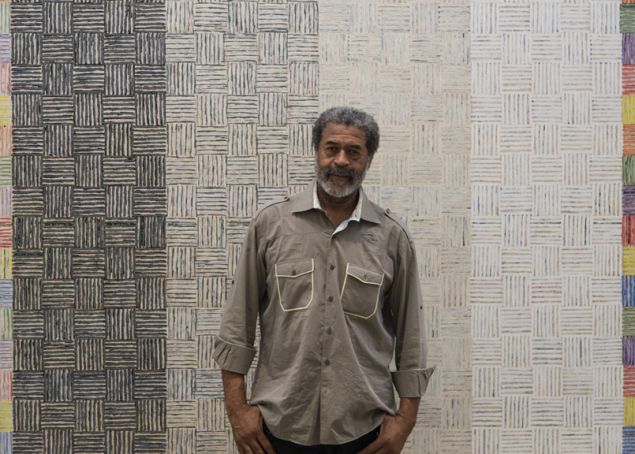 Talk: McArthur Binion and Lauren Haynes at Galerie Lelong
Artist and all around cool dude McArthur Binion will lead a walkthrough of his exhibition Re:Mine at Galerie Lelong and will then talk with the esteemed Lauren Haynes, associate curator of the permanent collection at The Studio Museum in Harlem. The painter chats about his work and which formerly terrible team is now the best: the Cubs or the Mets. Mr. Binion got a glowing review in the pages of this media outlet, so that means you should immediately put him on your "Septuagenarians to Watch" list.
Galerie Lelong, 528 West 26th Street, New York, noon.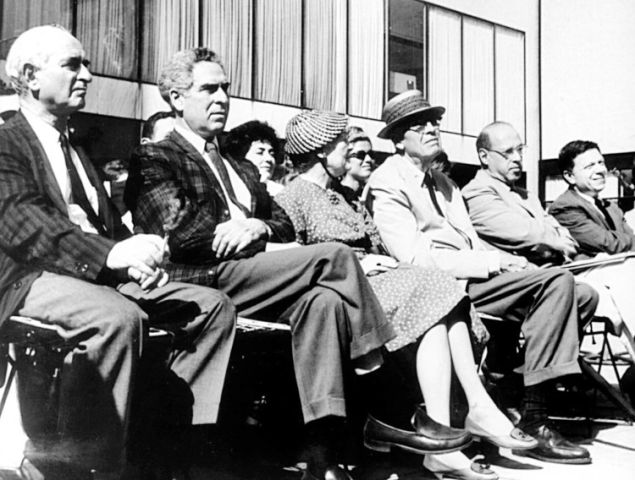 2015:1947 at Equity Gallery
Since 1947, the nonprofit Artists Equity has made it their mission to protect artists from fraudulent practices, provide group health insurance and disseminate information about the business of art. Clearly they've failed miserably! It's not their fault though, as they're going up against billionaires used to squashing the little guy. The good news is, they're opening up a gallery on the Lower East Side called Equity Gallery, and it premieres with a group show of emerging artists titled 2015:1947, inspired by the AE founding members, which included Will Barnet, Thomas Hart Benton, George Biddle, Paul Cadmus, Stuart Davis, Arthur Dove, Marsden Hartley, Edward Hopper, Leon Kroll, Jacob Lawrence, John Marin, Louise Nevelson, John Sloan and AE's first president, Yasuo Kuniyoshi. This is the time to turn that artist inequality around, people! It all starts here.
Equity Gallery, 245 Broome Street, New York, 6:00 – 8:00 p.m.
SUNDAY OCTOBER 18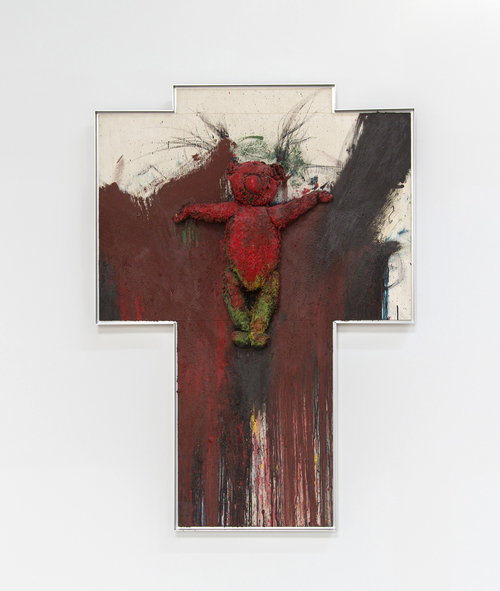 Opening: Arnulf Ranier at Mana Contemporary
There are actually a ton of shows opening at Jersey City megaplex Mana Gallery, including: The Early Years of Rhythm and Blues: Photographs by Benny Joseph from the Documentary Arts Collection, Intimacy in Discourse: Reasonable-Sized Paintings, Mali De-Kalo: Relaying #2: Testimonies on Motherhood Lost, David Levinthal: Pin-Ups, Ziv Yonatan and Lily Rattok: Tick Talk, Eran Shakine, Oliver Dorfer & Cameron Platter: Far Relations and Here's Looking Back at You: Images of Woman from Eileen S. Kaminsky Family Foundation (ESKFF) Collection. Personally, I plan on getting a room at the nearby Econolodge and a bunch of meal replacement bars so I can just soak these up for a week or so. Who's in?
Mana Contemporary, 888 Newark Avenue, Jersey City, 1:00 – 6:00 p.m.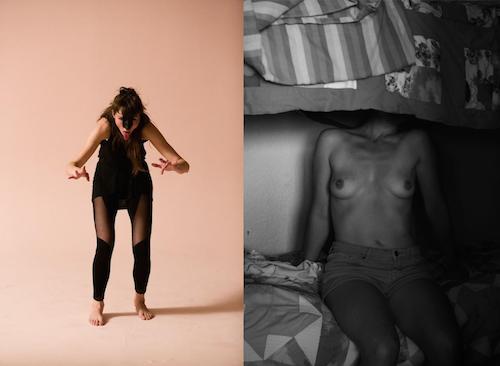 Performance: The Cringe Art, Anxiety and Performance at PS1
FYI, art has become nonthreatening in the current "yes man" market culture, but it kind of makes you wonder… Is there a purpose for negativity? The Cringe, a duo of New York-based-artists/performers/choreographers/dancers, suggest some of the potential gains that could come out of anxiety, embarrassment, shame, mortification and other negative feelings in their darkly humorous works. Part of PS1's Sunday Sessions series, it's a good excuse to get to the Greater New York show, and who isn't at least a little into humiliation, right?
PS1, 22-25 Jackson Avenue, Queens, 3:00 p.m. Tickets: $13 for members, $15 for non-members.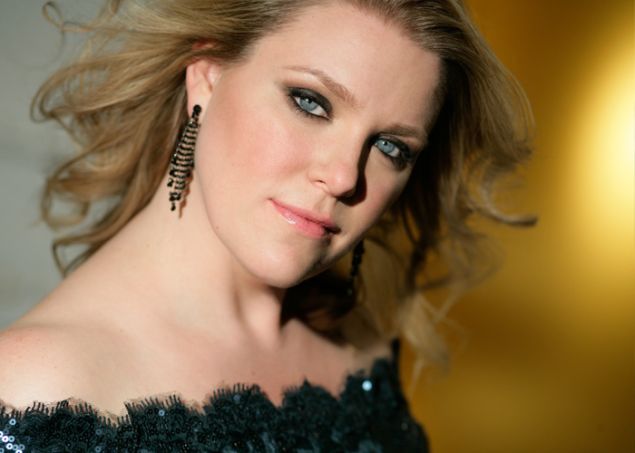 Performance: George London Foundation Recital at The Morgan Library
Finally, a chance to hear and see some good-looking opera singers! Many of these pairs, like this weeks performers Erin Wall and Steven LaBrie, were winners of a George London prize early in their careers, or are recent George London Award recipients, so you know it's going to be top notch. Go ahead and celebrate the twenty year partnership between the George London Foundation and the Morgan with this special anniversary concert, but make sure to get your tickets early, as there will be groupies.
The Morgan Library, 225 Madison Avenue, New York, 4pm. Tickets: $135 for members, $160 for non-members.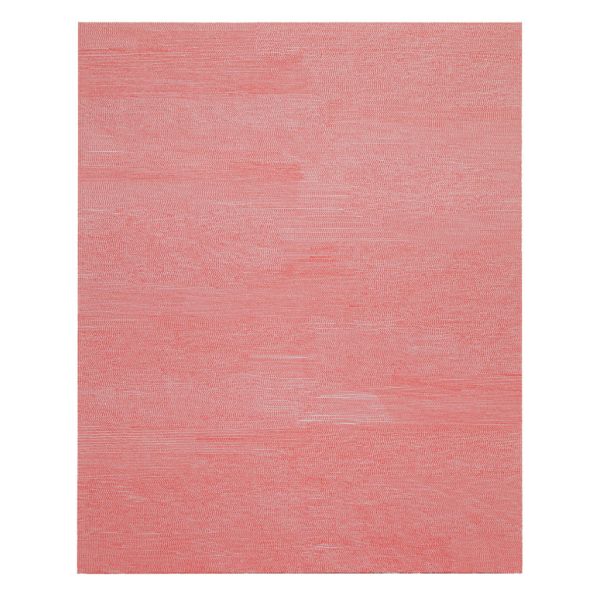 Opening: Jennifer Guidi at Nathalie Karg Gallery
If you feel like you're seeing spots (like in the Bugs Bunny cartoons) don't see a doctor. This show is all spots (or daubs or marks…) Whatever you want to call them. You can also call them "staggering" in their intensity as Ms. Guidi passes the hours, days and months organically filling in canvas after canvas, letting the sheer physicality of the process determine her compositions. As she paints, sections of marks begin to sag, stiffen or fade at various intervals, causing lovely effects. Also, if you can guess the amount of dots in the show, Nathalie Karg will take you lunch at Bacaro.
Nathalie Karg Gallery, 291 Grand Street, New York, 6 – 8 p.m.