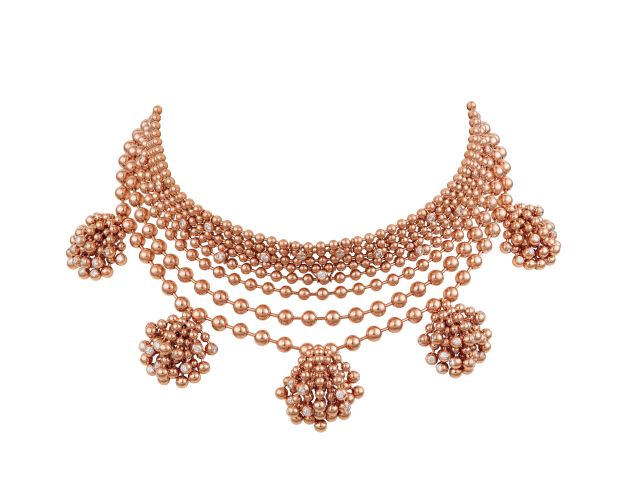 It's been eras since jewelers created collections composed of just earrings, rings, bracelets and necklaces. Now, ear crawlers, septum rings and palm cuffs are touted as must-haves, even in the fine jewelry realm. This means designers are challenged to create pieces that can be considered timeless but are still modern enough to feel new.
The arrival of fashion into fine jewelry has been a particularly precise balance to hit, for both established and emerging designers. "They're trying to figure out a way to target a younger, wealthy consumer. Previously, designers focused on creating items that would become family heirlooms," Jaime Cohn-Barr, senior accessories editor at the trend forecasting firm WGSN, told the Observer.
"Pearls, for example, are something we're starting to see for holiday," she continued. "But they're not done like your grandmother's pearl necklace, now they're popping up on trendy ear cuffs and done with a lot of industrial finishes." Oxidization processes, seemingly rough edges and visible flaws falls into the "industrial" category for jewelers.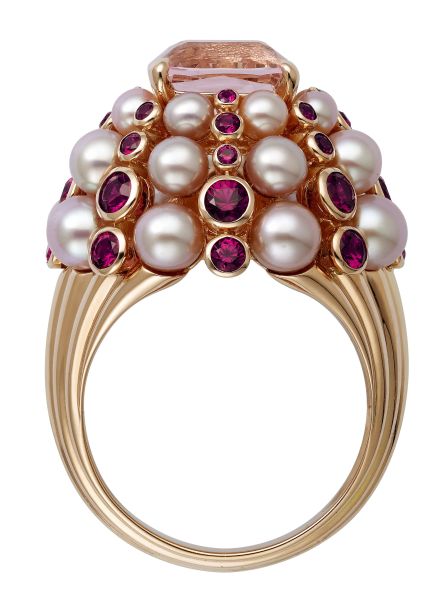 Ms. Cohn-Barr added that customers are seeking fashionable pieces in keeping with current runway looks, yet fully fashioned from precious metals and gems.
While newer designers have been swift to experiment with the types of inventive jewelry they introduce each season, renowned jewelers—especially those who have multiple generations of clientele to consider—have been less willing to take risks. For instance, Cartier's latest Paris Nouvelle Vague collection is bold, with an oversized lattice cuff appearing alongside a multi-strand golden beaded and tasseled necklace that appears to be wound around the neck multiple times. These items still feel classic enough to be drawn from the jewelry drawer year after year, even decade after decade. They are far from stale, using colorful pops of enamel and just the lightest sprinkling of fine gems to exude delicate youthfulness
For the holiday season, Buccellati introduced its Opera collection, for which they tapped model Elisa Sednaoui as ambassador. This storied jewelry brand has four generations of Italian design bred into its DNA, so their creative team does not follow trends as much as they cull influence from the creative world surrounding them. Lucrezia Buccellati, the brand's co-creative director, cited Contemporary art and music as being impactful on her design process.
"I have used trend analysis before and still do sometimes, but in a way I feel it's a little forced," she admitted. Further, she pointed out that Buccellati's production process is so complex that if it based its collections on of-the-moment trends, the styles would be outdated by the time they arrived in stores.
Meanwhile, Chopard is focusing its efforts on creating designs that rely on sustainability rather than au courant details. In the appropriately named Green Carpet Collection, the brand presents diamonds certified by the Responsible Jewelry Council and gold that has been approved with an official Fairmined certification.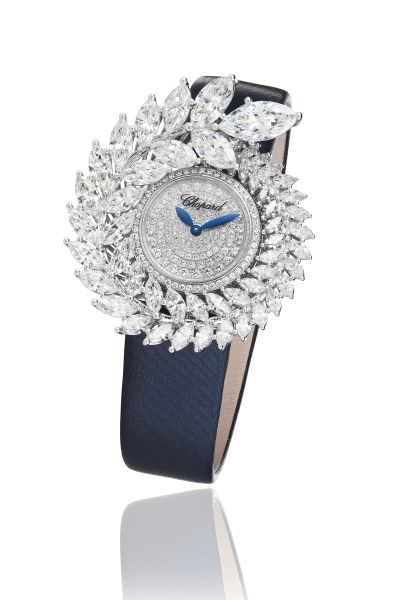 Livia Firth, creative director at the sustainable consulting firm Eco Age and wife of actor Colin Firth, is partially responsible for the creation of this collection. She once quizzed Caroline Scheufele, Chopard's co-president and artistic director, on where the brand sourced its gold. That led to The Journey, a multi-year program, which Ms. Firth is involved in, that hones in on properly and sustainably sourcing raw materials for forthcoming collections.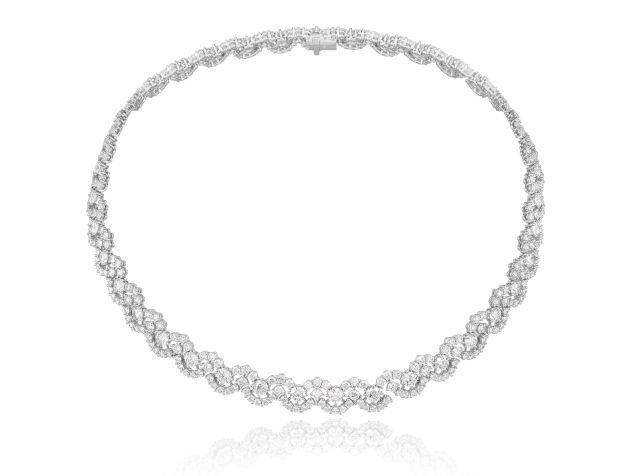 Fair trading goals help out more than just the bottom line, Chopard's North American CEO, Ralph Simons explained: "Recently, Chopard helped two South American mines achieve this [Fairmined] certification: '15 de Agosto' in Bolivia and 'Coodmilla' in Colombia. Through our ongoing commitment and support, additional mines are being enabled to operate according to these standards, hence the supply of Fairmined Gold is slowly increasing." 
As far as fads go, we'd have to agree that there is nothing quite as stylish as one that is tastefully sustainable.
For more OBSERVER jewelry stories, click here.