To the great disappointment of many a health-conscious New Yorker, Organic Avenue locked its doors for good earlier this month. Since first opening on Bleecker Street 15 years ago, the chain, known for its salads, wraps, juices, smoothies and soups, has left wannabe health nuts in a state of dismay with news of its closing. Some say the products were too expensive to warrant a sustainable customer base — offering juices at $9 a pop — while others claim, no matter the price, the juice trend is over. Whatever the reason for shutting down, Organic Avenue will be sorely missed by loyal patrons such as myself.
In short, here's why: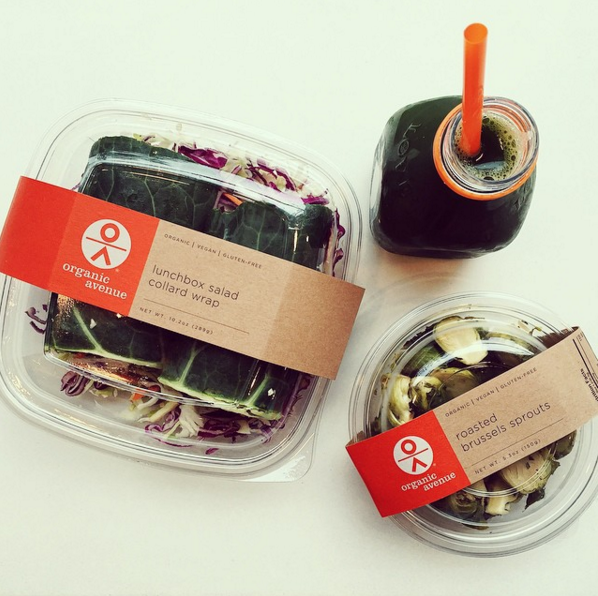 Organic Avenue was easy. As a nutritionist, I would often bring clients to one of the chain's many locations to prove that healthy, grab-and-go meals do indeed exist. Yes, New York City is one of limitless options, but — believe it or not — there are few places to get an entirely organic meal on the run. Their wraps, in particular, were uncompromisingly healthy — and Juice Press doesn't have them.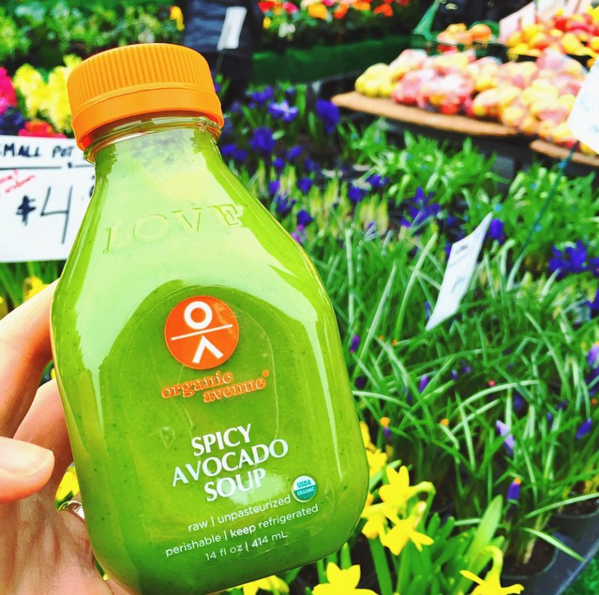 This is New York. It's going to get cold soon. Really cold. Really soon. Organic Avenue's soups were a delicious and (relatively speaking) cheap option for dinner or lunch. Sure, there are other places to soup in this city, but it just isn't the same. Some variations — like their Spicy Avocado — even came packaged in bottles, taking the guesswork out of sourcing a spoon.
Chocolate mousse! Theirs was a guilt-free, gluten-free decadent dessert. With a light and fluffy avocado base, it packed a punch of omega-3 fatty acids, fiber, vitamin K, copper, folate, vitamin B6, potassium, vitamin E, and vitamin C. That's much more nutritious than most lunchtime treats. To "ice the cake," one would never have guessed the mousse was sweetened with maple sugar – providing a low-glycemic source of indulgence.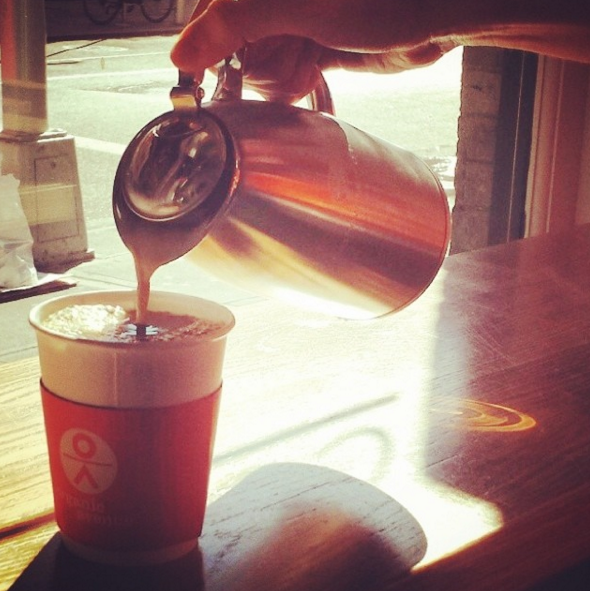 I pray to the Gods of Cashew Hemp Mylk: please, tell me where I can find this! I am heartbroken. Always fully-stocked and probably best-remembered as a condiment at their coffee bars, Organic Avenue's Cashew Hemp "Mylk" was a delicious alternative to its standard and semi-boring cousin, almond milk. Lightly sweetened with dates, the mylk was a great source of protein and healthy fats. With the benefits your body would reap with this ingredient list, why would you choose anything else?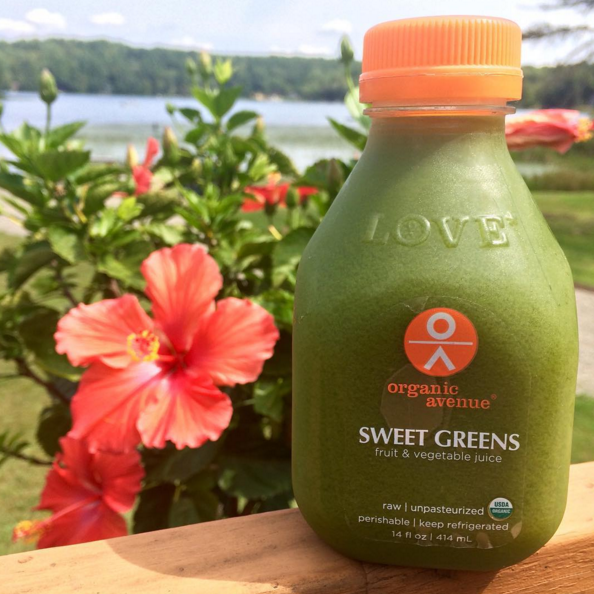 Sweet Greens was a juice with just the right balance of sweetness and greenness, making it totally tolerable for those of you who typically despise vegetable juice. It was also low in calories compared to other sweet green juices.
Turmeric Tonic. Who has turmeric at home? Okay, who has it at home and actually uses it? Nobody. Because, if you have it and you know what to do with it, you also know that it stains quickly and easily, and none of us have time for that. For all the naysayers, Organic Avenue made this incredibly medicinal product easy to access, and in turn, consume. Turmeric is a powerful anti-inflammatory spice that aids digestion, relieves joint pain, and heals skin blemishes and disorders. Are you missing it yet?
The Big Kale Salad was a no-brainer. I'm not a fan of salad bars, because generally speaking these equate to standing in line and picking the lesser of evils among bunches of nonorganic ingredients that have probably been sitting out for hours. The Big Kale Salad had vegan protein in the form of hemp seeds, along with celery, carrots, arugula, kalamata olives, parsley, raisins and some kind of magical dressing that that I will never in a hundred years be able to replicate.
Finally, the orange bags. They were reusable, convenient and — if we're being honest — they were a badge of honor. Don't lie. Didn't you feel just a teensy bit proud announcing to the streets of New York that you made the choice to be healthy today? Thought so.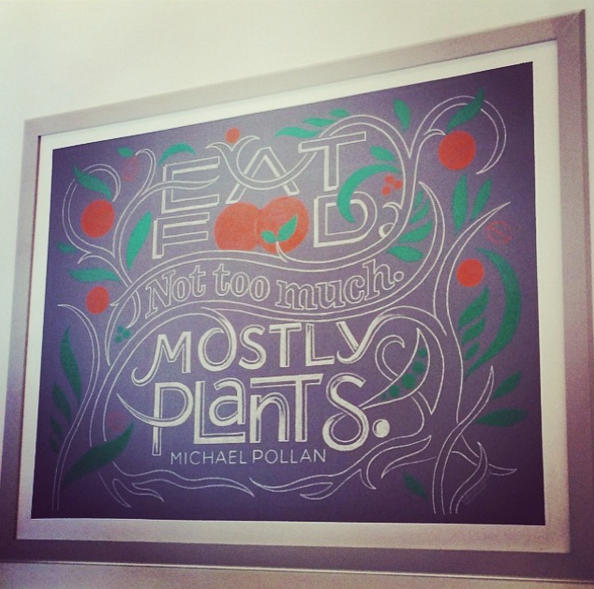 Organic Avenue, you were misunderstood by the masses, and for those of us who could appreciate you, you are missed. RIP.
Kristy Rao is a Certified Health and Nutrition Coach and native New Yorker. She works with clients nationwide to create holistic, personalized plans to achieve weight loss and natural beauty. Follow her on Twitter @KristyRao and on Instagram @KRHealth