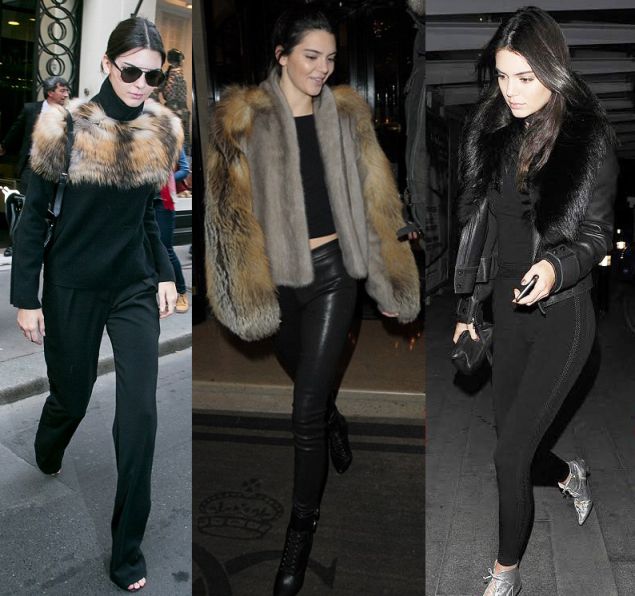 "Some of my friends see me and they ask, 'What's up with the Kendall thing?'" Designer Sally LaPointe deadpanned to the Observer, while chatting with us via telephone this past week. Indeed, we were wondering the same thing, having come across no less than 10 photos of the model, whose moves are closely monitored by over 39 million Instagram followers, bedecked in the designer's label.
There's no doubt those followers saw a picture of Ms. Jenner on the streets of New York last Tuesday, her lithe limbs swathed in Ms. LaPointe's loose gray trousers, a matching cape and a fur stole. The outfit was completed with an Atea Oceanie bodysuit and a pair of suede Saint Laurent shoes, which were just a shade darker than the gray suit. The entire ensemble (including the Céline sunglasses) was pieced together by stylist Monica Rose, who gave each of these brands a shoutout on her own Instagram page.
Ms. Rose, the longtime style maven behind many of the getups worn by the Kardashian and Jenner family, is the one responsible for putting Ms. LaPointe's clothing on the model's back. Ms. LaPointe recalled: "Monica actually reached out to us and was a fan of the brand. She emailed us and asked if we would be open to her dressing Kendall in some of our pieces, and of course we said yes. We sent her some pieces and it kind of went from there."
Most of those pieces accompanied the model to Paris for Fashion Week earlier this month. Actually, Ms. Jenner stepped off the plane at Charles de Gaulle airport in one of the brand's low-slung crepe trousers. Later in the week she was spotted in a fur-trimmed black sweater and another pair of crepe trousers. Following the Chanel show, she was snapped walking alongside Cara Delevingne with a pale Sally LaPointe duster trench draped over her shoulders.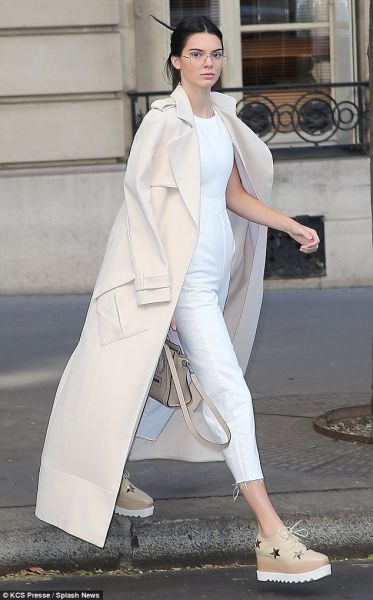 What effect does Ms. Jenner's penchant for the brand have on the Sally LaPointe business? For one, their social media numbers "skyrocket." And customers are more vocal. "People are calling the studio asking where they can buy the pieces and more people are commenting [on our accounts]," said Ms. LaPointe. The sales numbers have seen positive results as well. Remember that black cashmere sweater with fur? It sold out shortly after Ms. Jenner was spotted in it and retailers have been in touch with Ms. LaPointe to let her know that they're thinking about reordering.
Additionally, Ms. Jenner has good manners when it comes to wearing these clothes, which are all borrowed samples. Following the designer's spring runway show, Ms. LaPointe received requests for the model to receive clothing directly off the runway. "Obviously, there is only one of those samples, but when she wears a piece, she sends it back to us quickly," she explained. For designers (and their overworked PR reps), this timely return is the ultimate display of good manners.
In a previous interview with Fashionista, Ms. LaPointe was quoted saying that she wanted to dress Tilda Swinton and Cate Blanchett, women who are in defiance of what the Kardashian/Jenner machine stands for. But the designer is still delighted to have this particular member of America's first family as a fan of her brand.
"Kendall is pulling some of my favorite pieces, so for me as a designer, it's such a satisfying thing. Especially to see her wear my pieces that are a little bit more forward." She added, "Every time she wears my line, it's like a little Christmas present."