It's gotten a little more interesting, anyway, now that there are elected officials who have jumped into camps other than solely those led by Gov. Chris Christie for the GOP and and former Secretary of State Hillary Clinton for the Democrats.
Here's a basic rundown of the key leaders in the developing presidential sweepstakes…
MIKE DOHERTY: Donald Trump
It happened last week. The state senate's most visible and vocal movement conservative did what everyone in the New Jersey political firmament expected him to do: endorse someone other than his old nemesis Gov. Chris Christie. But his choice was not completely expected. A longtime devotee of Ron Paul, Doherty looked poised ideologically to throw his support to Rand Paul or Ted Cruz. But he early on voiced a reluctance in  awarding the GOP nomination to a member of the federal legislature, and so ultimately went with real estate mogul Donald Trump. In the starkest political terms, it's potentially a winning strategy for Doherty, who has long struggled to find fundraising traction for a statewide bid. As the first consequential New Jersey Republican holding state office to back Trump, Doherty conceivably widens his ability to appeal to Trump's network. That could be a big deal for the retired Army captain lawmaker from Warren County- particularly if Trump holds on and lands the Republican nomination.
ALEX LAW: Bernie Sanders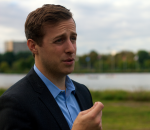 The unknown CD1 challenger to the Norcross Empire is – by all appearances – the lone public figure in New Jersey who has saddled up with the campaign of progressive candidate Bernie Sanders. Almost everyone else – including CD1 incumbent U.S. Rep. Donald Norcross – is with national favorite Hillary Clinton. An early declared challenger to Norcross, Law has a very tough challenge ahead of him. Sanders does great with suburban college types and Grateful Dead drift, but Camden stands as the centerpiece to CD1, where Team Norcross has done considerable political legwork to stand up an Election Day machine led by Mayor Dan Redd.
JON BRAMNICK: Chris Christie
No other elected official has publicly defended Christie like the Assembly Minority Leader, whose affable style and Plainfield-honed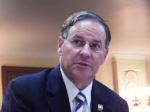 street smarts set him apart from the usual frumpy and roly-poly crowd of aging players. In terms of his diplomatic skills and apparent aversion to anger and vindictiveness – this is the guy who for years roamed the Statehouse trying to get legislation passed to make the state more civil – he's the opposite of the volcanic Christie. But more than any other person, he has made loyalty to the governor an absolute public priority. Will it hurt him if he goes statewide in 2017? Cackling last week over the GOP's troubles in LD38 and elsewhere this cycle, a North Jersey Democrat refused to blame Bramnick for the mess. "The fact that you don't see any of us going after him harder shows you how he's respected," the source said.
JOE KYRILLOS: Jeb Bush
The suave state senator from Monmouth County surprised New Jersey's political classes when he began circulating and fundraising for the former Florida governor instead of aligning with his old chum Christie. Those who know Kyrillos well or who have covered him for years know it's no enormous stylistic stretch to picture him in the Bush camp. Kyrillos' own brand of smooth diplomacy contrasted with his longtime friend and ally Christie. The veteran senator has always sought out the most established of Republican establishment candidates. In back-to-back presidential cycles (2008 and 2012) he was New Jersey's most ardent Mitt Romney disciple, for example, arduously making the case for his Massachusetts friend to roomful of gaping GOP pols convinced Roms was little more than a country club stiff. Now Kyrillos has staked his name and put his capital squarely behind Bush.
KIM GUADAGNO: Chris Christie
Of course, she's with Christie – by virtue of administrative assignment. She's not exactly running around with a bullhorn the way Bramnick is, for example. When she's not cutting the ribbon of the latest suburban box store or urban start-up, she's in low-key GOP cocktail party fundraising mode. Even if Bramnick has the inner circle edge with the Christie set, Guadagno, as the LG who twice ran on the Christie ticket, lives in the governor's considerable political shadow.
STEVEN FULOP, STEVE SWEENEY and PHIL MURPHY: Hillary Clinton
The 2017 Democratic candidates continue to fall all over one another trying to appear devoted to Hillary Clinton. Fulop goes way back with Clinton. While his local rival Jersey City Mayor Jerry Healy led the state on behalf of Barack Obama in 2008, Fulop was dug in with Clinton. That alliance was sufficient for Obama to surface on Team Healy in 2013, issuing a presidential endorsement of the embattled incumbent mayor, who proceeded to plaster the president's face on every telephone pole in the city before getting run over by Fulop on Election Day. Until a week ago, there were some Joe Biden rumblings emanating from South Jersey, but not from the Senate President. Sweeney last week reaffirmed his support for Clinton to PolitickerNJ. As for Murphy, the former U.S. Ambassador to Germany over the summer played a lead role at a Clinton fundraiser attended by Murphy's pal Jon Bon Jovi.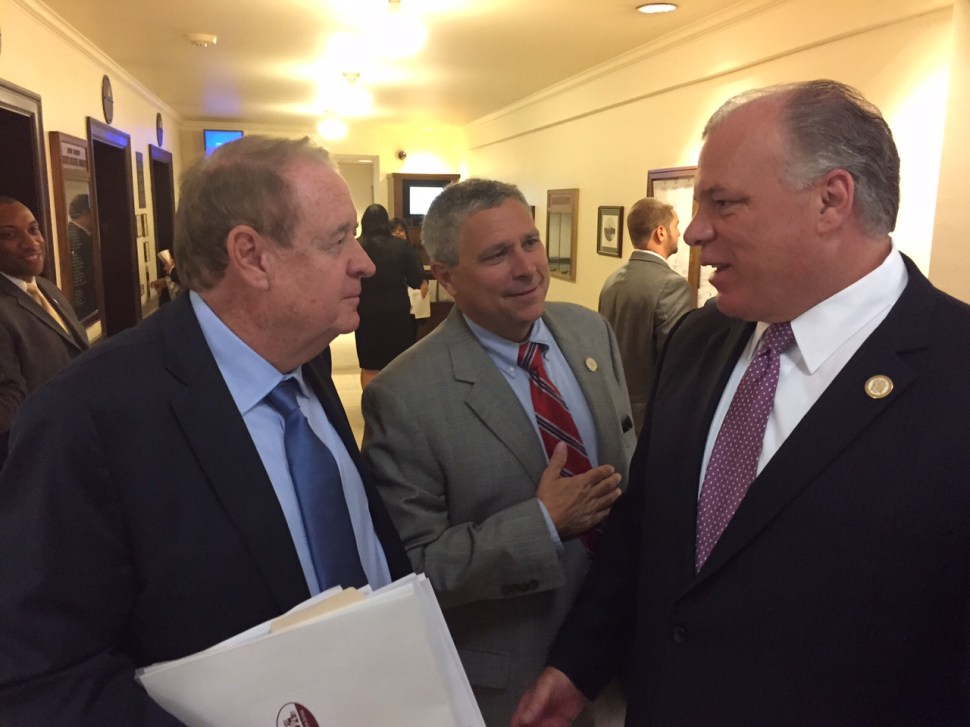 DICK CODEY: Undeclared
When Codey was Senate President and New Jersey's political establishment led by then-Governor Jon Corzine the backed Hillary Clinton in 2008 and a small clutch of electeds supported Barack Obama, Codey supported the presidential candidacy of John Edwards, the Democratic nominee for VP in 2004. When Edwards dropped out of the race, Codey threw his support to Obama. Now, as nearly everyone in the New Jersey political constellation stands with Clinton in the lead-up to 2016, Codey – a former governor and popular Essex County state senator – remains on the sideline, as yet undeclared.