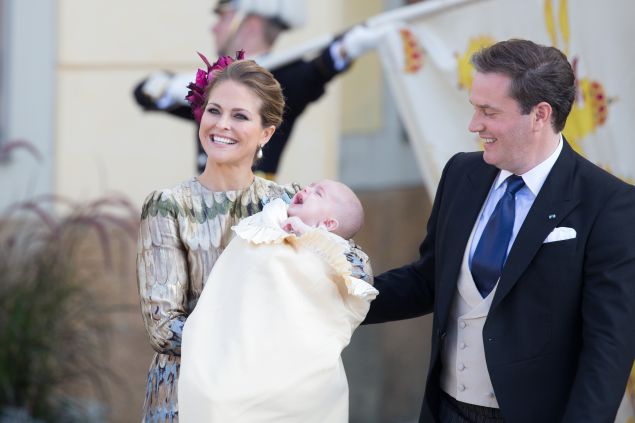 A mere five months after her birth, Britain's Princess Charlotte might have a royal baby rival.
No, we are not referring to mom Kate Middleton's rumored third pregnancy, but rather Prince Nicolas: the new Swedish royal who dared to be born a month and a half after Britain's newest princess. As if the timing of his birth were not brazen enough, Prince Nicolas also had his christening yesterday—a mere three months after Charlotte's. We're no royal baby whisperers, but it would certainly seem that Sweden's new prince is gearing up to steal Charlotte's spotlight.
So whose christening was superior? Let us compare them.
Round 1: Headwear
Brits are known for their mastery of festive headwear, and Princess Charlotte's christening was no exception. Mum Kate Middleton opted for a lovely summer white fascinator, while Queen Elizabeth II and Camilla, Duchess of Cornwall sported event-appropriate hats in pale pink and pale blue, respectively.
The headwear choices were certainly edgier at Prince Nicolas's affair. There were fascinators of all shapes and colors, from Princess Sofia's huge pink bow, to Queen Silvia's periwinkle number, to mom Princess Madeleine's bright fuchsia flower.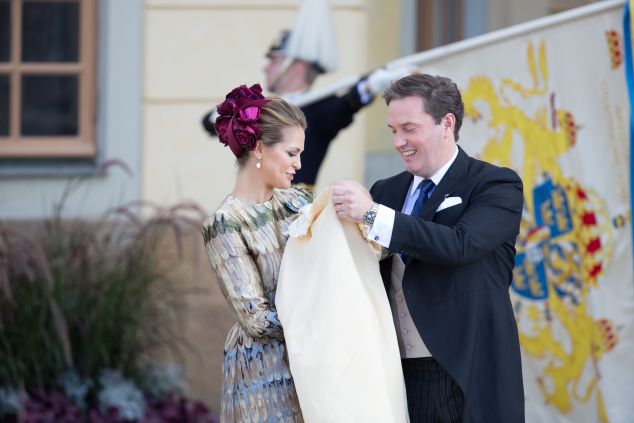 Though we appreciate Sweden's daringness, these are christenings, people—not Fashion Week. Princess Charlotte wins this round.
Round 2: Weather
When it comes to weather, points go to Prince Nicolas. Though neither gathering was marred by rain, snow, sleet or hail, Princess Charlotte's christening seems to have been a tad windy—a condition that resulted in certain, ah, difficulties for some guests.
Round 3: Christening Dress
Much like Crocs and Bermuda shorts, royal christening dresses are the sorts of garments that simply do not look great on anyone. How does one confidently rock a dress that's triple the length of one's own body?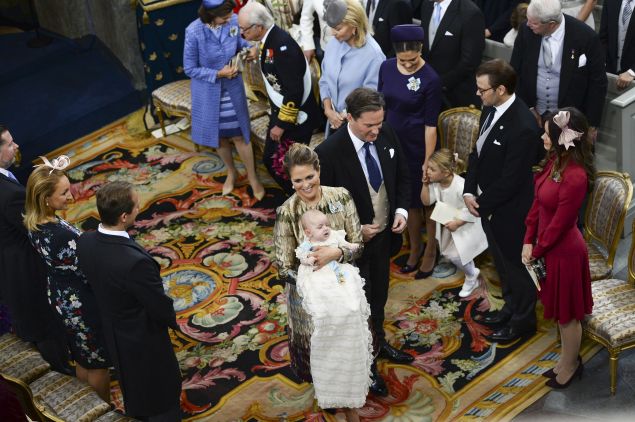 Though Prince Nicolas no doubt looked cute, Princess Charlotte's christening gown definitely takes the cake. We prefer its soft champagne hue and elegant lace details to Prince Nicolas' stark white get-up.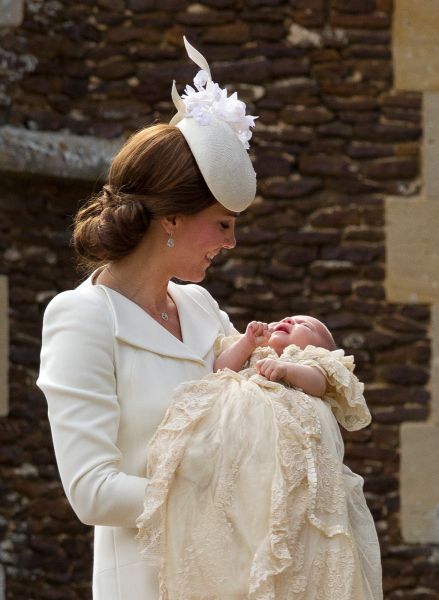 Round 4: Other Young Children's Behavior
No one related to Britain's Prince George could possibly hope to win this round.
Behold this photo from Prince Nicolas's christening, wherein young Princess Estelle—daughter to Sweden's Crown Princess Victoria—waves measuredly and charmingly at the camera. She is the epitome of a graceful young royal: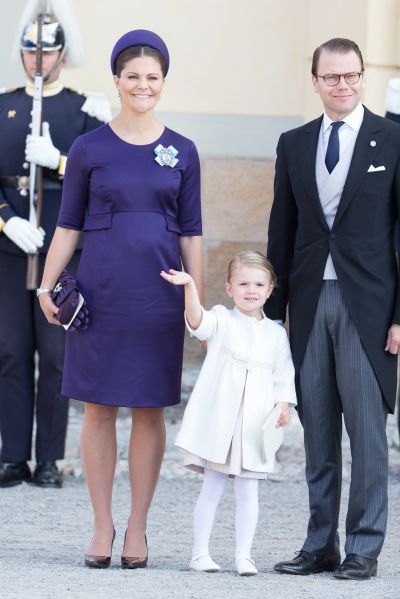 In contrast, here is an accurate representation of Prince George's behavior throughout the duration of his younger sister's big day.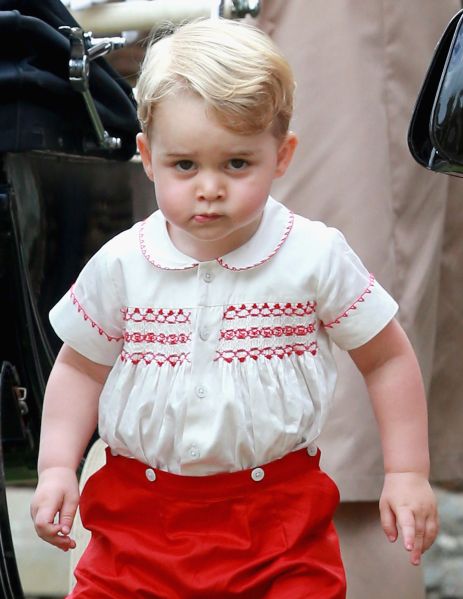 The Tiebreaker: Overall Adorableness
Okay, this one is impossible to decide. How could we possibly determine which of these adorable royal tots is cuter?
In the battle of royal christenings, Princess Charlotte and Prince Nicolas tie. Perhaps they will continue to be rivals, but our hope is that this pint-sized princess and prince become royal BFFs.