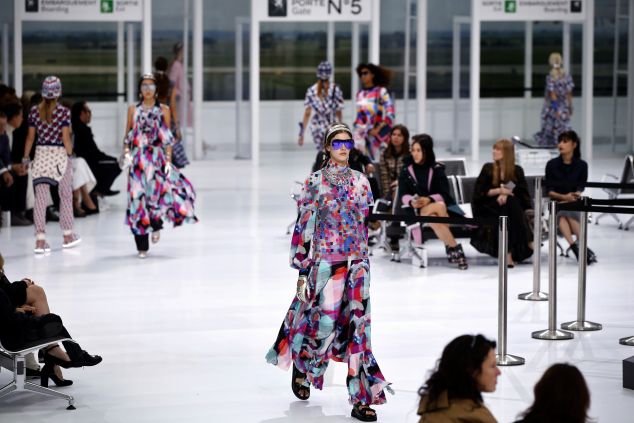 It's an undisputed fact that wherever Karl Lagerfeld takes his Chanel show, hoards of dedicated editors and select customers will follow. In recent years the creative director has crossed the globe with his usual cast of tweed-clad models in tow, going from Salzburg to Seoul, plus the Palace at Versaille, Dallas, Dubai and Antibes.
On May 3, Mr. Lagerfeld will show the brand's first collection in South America, with his Cruise 2017 range set to debut in Havana, Cuba. According to a release obtained by Fashionista, the collection is a culmination of many years of being inspired by the "cultural richness and opening up of Cuba."
The style set's recent infatuation with all things Cuba has hardly flown under the radar. Brands such as Proenza Schouler and Stella McCartney have cited the island as an influence for their collections and earlier this month, Racked rounded up the slew of magazines that have staged photoshoots in Cuba. They noted that despite past political tensions, the fashion industry has embraced the impoverished as a fitting backdrop for beautiful photos.
For example, the cover of Vanity Fair this month featured Rihanna roaming the streets and visiting landmarks, as shot  by esteemed photographer Annie Leibovitz. W's August 2015 issue featured an editorial starring Joan Smalls and Adriana Lima titled "Viva Cuba." And that same month, Porter magazine captured tapped stylist George Cortina to dress model Achok Majak, who shared the lengthy story with a cast of local Cuban creatives.
However, before Havana is graced with Mr. Lagerfeld's presence, he will be showing a Chanel Métiers d'Art show in Rome, on December 1. So yes, there will certainly be plenty of Chanel to go around.