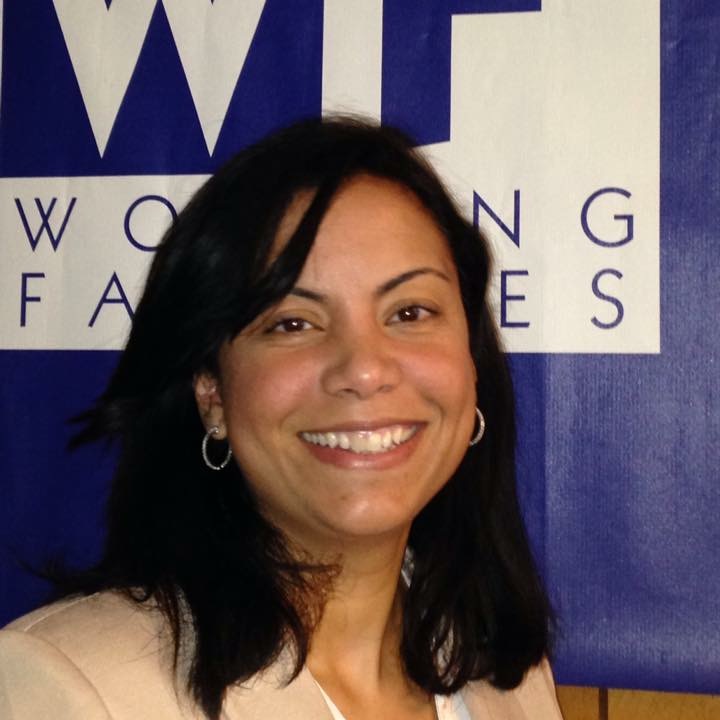 NEWARK – Growing up in Elizabeth was tough for Analilia Mejia, the current director of New Jersey Working Families Alliance (NJWFA). That is, until her mother got a job affiliated with a union. That job, according to Mejia, changed everything for her family and is an everyday inspiration to keep pushing legislation in N.J. that helps families like her own.
Mejia's parents are immigrants, her mother from Colombia and her father from the Dominican Republic. After settling in New Jersey, her father made sewing machines while her mother sewed in sweatshop conditions. After an incident left her father with a broken back—he recovered after surgery—and made her mother the sole breadwinner in the family, the situation got so dire that Mejia and her sister were temporarily sent to live in a "shanty town" in Venezuela with their grandmother. They were only around three-years-old and five-years-old at the time, according to Mejia.
"It always trips me out that my parent's economic situation making poverty-level wages in New Jersey was such that it made more sense for [my mother] to send her two baby daughters to live in a shanty town with her mother than to live in Elizabeth, New Jersey," Mejia said. "We have these pictures of when we came back and my mom's incredible joy."
According to Mejia, everything turned around for the family when her mother got a new job in New York working at a factory that had the Ladies' Garment Workers' Union.
"We went from food instability and poverty to a little bit more economic security," Mejia said. "For me, that was just such a game changer for our family. I was aware from that moment on that good jobs raise families. Fair wages raise families."
Mejia's personal experiences have driven her career choice. Now with NJWFA she fights for families all over the state to be given the same opportunities she had.
"It just blows my mind when anyone argues that raising wages isn't good for families and isn't good for the economy," she said. "I remember going to the grocery store and my mom making a game of who could find the cheapest can of corn. When we became more economically secure we went to the grocery store more often, we went to the movies, we spent money."
New Jersey Working Families was founded eight years ago as a grassroots political organization dedicated to improving workers rights and conditions in the state and educating the pubic about the issues. Mejia has been the director for two. The group is currently pushing for issues like earned sick days for all workers, an increased minimum wage and increased voting rights via the much-debated Democracy Act.
Over the past few years, the group has been able to work with municipalities throughout the state to grant workers earned sick days at the municipal level. They hope to eventually expand those rights statewide.
"We want a strong statewide bill that is passed by the senate and the assembly and is signed by the governor," Mejia said. "When we look at New Jersey right now, our governor has been clear that he is not going to sign an earned sick day bill. But we don't let his obstinacy deter us. We figure out ways to continue to push programs that cover workers and build towards that. I firmly believe that it is not an if, it's when on this issue."
Those efforts seem to be paying off. In April, the group went to the White House and met with President Barack Obama. Mejia was named a national "Champion of Change" due to her work on sick leave legislation. Currently, nine municipalities including Newark and Jersey City, allow even part-time employees to earn sick leave based on number of days worked. Those laws are a direct result of NJWF working at the municipal level to "set a bar" for sick leave legislation to make inroads statewide.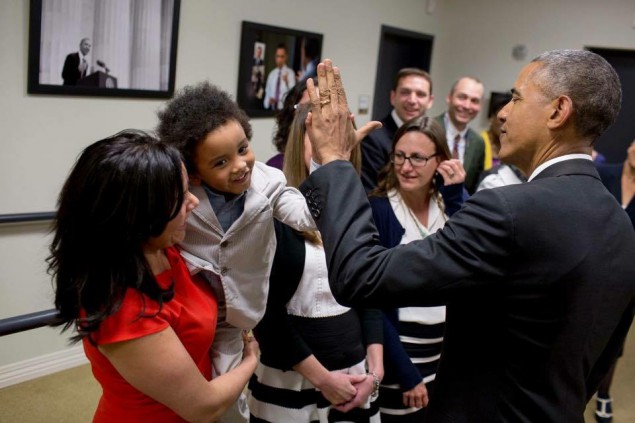 Mejia's time with NJWF is just the most recent step in her journey to bring rights to workers. Before joining the team there she was the political director for the local SEIU 32BJ union. Before that she was working for the New Jersey Immigration Policy Network. Right after her graduation from Rutgers University with a Masters in public policy, Mejia went to live in Chicago where she got her first job as a union organizer working with grocery store workers.
According to Mejia, the work of Working Families is only just beginning.
"Will we get everything we want for our vision of New Jersey? No, not in my lifetime, I know," Mejia said. "But I feel good that in the last two years and in the eight years our organization has existed we have pushed New Jersey forward for working families. I think that is evident."
Groups like Working Families strive to create change through legislative efforts that Mejia termed "almost like a chess game."
"You have to anticipate if we do this, then we are essentially setting up for that," she said. "As an organizer and an activist it is very helpful to be able to map out and plan programs."
Part of that chess game often revolves around endorsing and campaigning for candidates that most exemplify the values the group is aiming for in the future. When asked about a recent campaign she felt a strong connection to, Mejia said the 2014 election of Newark Mayor Ras Baraka.
"My favorite thing to do is to plug into a campaign that I believe in," Mejia said. "My favorite thing to do was to spend every Saturday helping coordinate canvas efforts for Baraka. I love campaigns, I love elections, I love talking to voters and knocking on doors."
And for Mejia, the fight for families in New Jersey—though it doesn't seem to be ending any time soon—is a more than worthy cause.
"The bravest and boldest people I know are my parents," she said. "If my efforts have the ability to change things so that kids don't have to grow up like I did when I was little and make their reality more like the reality that my family ended up having when my mom had this more fair and just wage, then I have done my job."