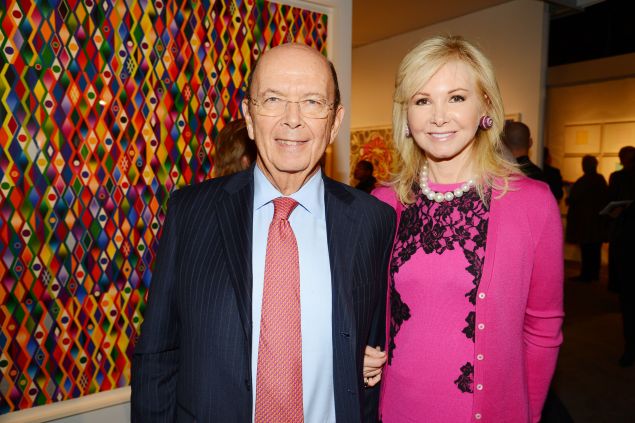 As if being one of the investors who have put $1.8 billion into Greece's Eurobank isn't time consuming enough, American billionaire Wilbur L. Ross, Jr., is now looking for a buyer for his palatial Midtown penthouse.
Right in the midst of "Billionaire's Row," Mr. Ross's penthouse at 171 West 57th Street is likely to draw buyers who crave the Briarcliff's classic, pre-war architecture instead of a modern glass box. True history buffs, however, might also know that this particular penthouse has a somewhat morbid past–the developer of the building, Charles K. Eagle, shot himself there in the summer of 1928 after suffering from weeks of insomnia. On a lighter note, it was also once the home of celebrity chronicler Earl Blackwell, who held some of his famed parties within the double-height entertaining spaces,. More recently, it was purchased by real estate mogul Andrew Farkas, who in turn sold it to Mr. Ross in 2007 for $18 million.
The 5,573-square-foot condo is situated just across from Carnegie Hall, though the owner of the 14-room penthouse could definitely do some entertaining in the space as well, which includes a 34-foot-long ballroom and a dining room which the listing promises can comfortably seat thirty guests–perfect for Mr. Ross and his wife, society writer Hilary Geary Ross, who are fixtures on the social circuit.
The five-bedroom, four-bath home is currently asking $21 million, and has five fireplaces, a living room with 19.6-foot barrel-vaulted ceilings, as well as a gallery and library—perhaps this is where Mr. Ross displays some of his $150 million art collection?
We're even willing to look past the fact that the listing, held by Sotheby's Serena Boardman, describes the irrigated planted terrace with the rather clichéd phrase "garden in the sky," because it might actually ring true here, considering the outdoor space's fireplace, trellised gazebo, stonework and "verdant plantings," which are all reached through French doors.