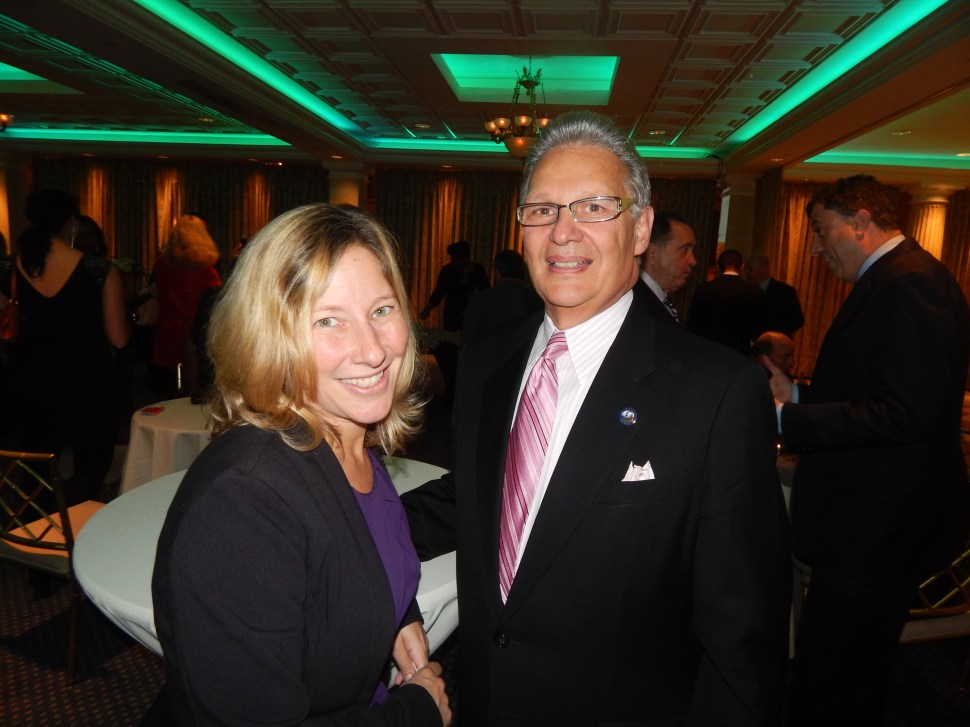 WINNERS
Lou Stellato
With the grotesque implosion this week of one half of the GOP's Republican ticket in LD38, the Bergen County Democratic Chairman appears posied to have another good showing on Election Day.
Tim Eustace and Joe Lagana
Polls already showed the incumbent Democrats ahead in LD38, one of three so-called competitive election districts this year. Now LD38 appears to be not dissimilar from 37 other districts around the state: uncompetiive.
Christina Zuk
The veteran Democratic Party operative from Bayonne landed a job on the top-notch public affairs team of Princeton Public Affairs.
Steve Tanelli, Tracy Zur and Tom Sullivan
The three candidates for freeholder in Bergen County each received a bump this week as the GOP lost one of its two candidates for the Assembly in LD38.
Truscha Quatrone
The executive director of emerge New Jersey presided over her first annual Women of Achievement Gala at the Somerset Palace in Somerset. V
ice Chair of the Morris County Democratic Committee, Quatrone oversees grassroots development programs and events for new Committee and volunteer recruitment throughout the county.
LOSERS
Anthony Cappola
A book Cappola self-published years ago came back and sank the Republican candidate, causing major upheaval in the ranks of his party.
Bob Yudin
The Bergen County Republican Chairman has to explain to people how Cappola survived the vetting process with that book in his past.
Mark DiPisa
Cappola's running mate now has to either run alone or gnaw at his fingernails while the party undertakes a legal battle to try to summon him a running mate.
Noel Conyers
A judge today sentenced the former PBA local treasurer to 364 days in the county jail and three years of probation for embezzling $74,887 from the union. Conyers is permanently barred from public office or employment.
The Middlesex GOP
A Republican candidate for freeholder this week got into a public argument with Sam Thompson, chairman of the Middlesex Republicans, demonstrating fissures in an effort that would need to be strong in order to win in a Democratic county.