It's been scientifically proven that a few simple ordering hacks will allow you to increase the size of your Chipotle burrito by 86 percent at no extra cost. This fact, along with employees' habits of dishing out extra ingredients (intentionally and unintentionally), now has the chain rethinking their burrito-making tools.
Chipotle is looking to revolutionize their serving spoon to have better control over scoop sizes, and they've turned to 3-D printing to do it.
"We went through 30 different prototypes with them. They'd send us a file the night before and we'd have it to them the next morning," 23-year-old Max Friefeld, co-founder of Voodoo Manufacturing, told the Observer. 
Voodoo Manufacturing is a new 3-D printing company that's been working tirelessly with Chipotle to develop the perfect spoon, which has yet to debut in restaurants. Chipotle isn't their only big client, though; they recently worked with MTV, Nickelodeon and West Elm and made Chromemat and Intel's 3-D printed New York Fashion Week dress that everyone's been talking about. And to top off the success, this was all before the company even launched.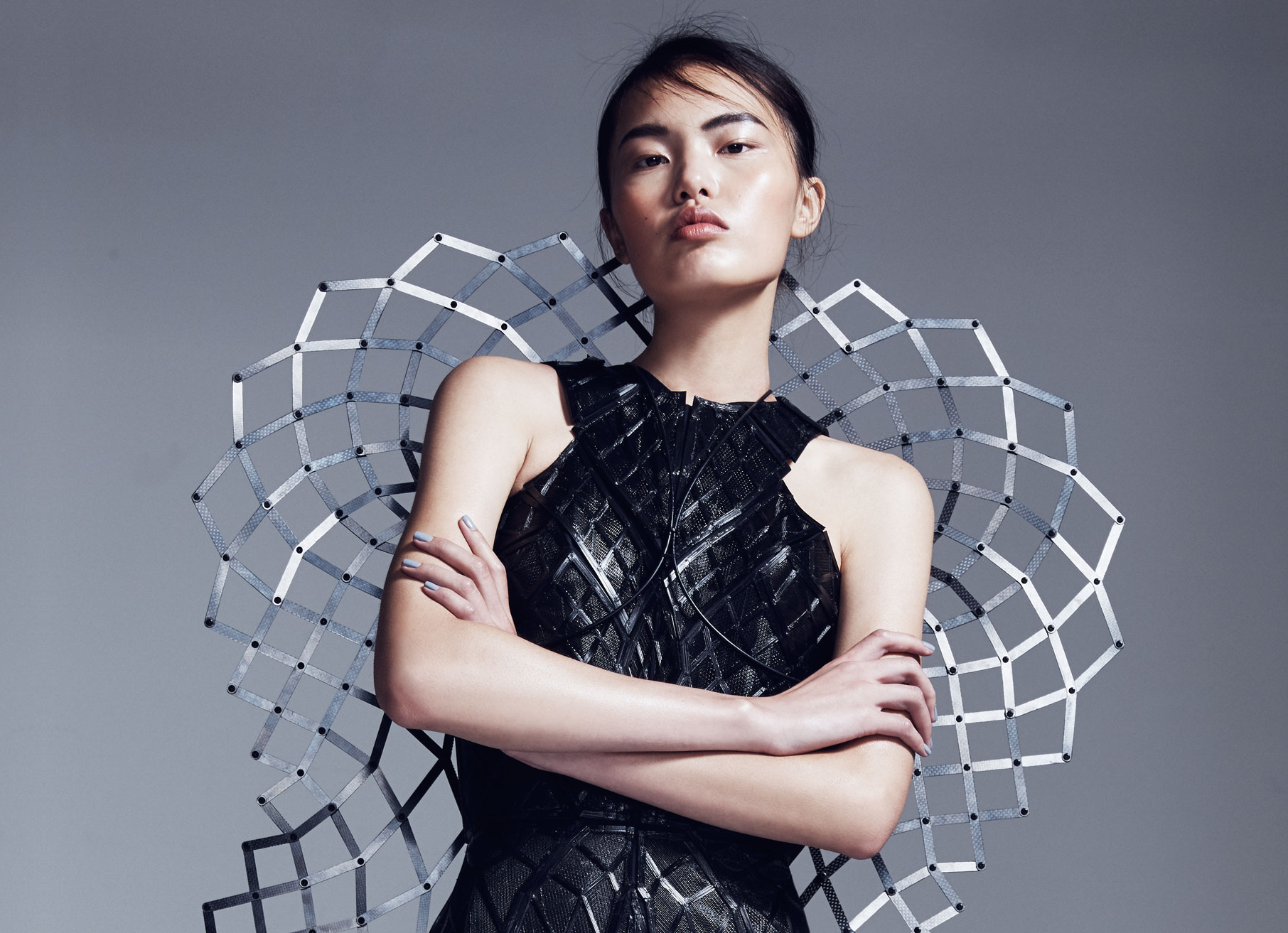 Voodoo Manufacturing is officially launching today as a 3-D printing company that will help everyone from corporations to artists turn their ideas into realities. It was only this summer that Mr. Friefeld and his co-founders (a Wharton graduate and two of his Harvey Mudd classmates who were working with him at MakerBot) started the company and moved into the giant Brooklyn warehouse where they and their 125 3-D printers now reside.
The big clients they've had pre-launch came to them via friends and friends of friends, but as of today, their prototype flow is open for business. Now, anyone can go on their site, upload a design, get an instant quote and receive their prototype the next day.
"We can do that because we have so many machines, and we try to maintain enough availability to make that turnaround possible," Mr. Friefeld said. "As far as I'm aware, we're the largest 3-D printing factory by number of machines."
The other integral part of Voodoo's business is the fact that they're software-oriented. Three quarters of their team has that experience, and it's allowed them to use software to run their 125 printers with "one and a half people," making them faster and more affordable than existing prototyping companies.
The team actually began developing the software for MakerBot when they realized a gap in the prototyping industry (it's too expensive and takes too long) and noticed how it affected designers. They started pitching the idea for this project to upper management and went on to build it as a spin-off company. As of June, they were officially Voodoo Manufacturing.
"It's a partnership more than anything," Mr. Friefeld said. "They can forward us business from any of their customers and we use their printers and filament exclusively."
This wasn't the teams' first spin-off company, either. Last year, MakerBot acquired their startup Layer By Layer, an online marketplace for buying, selling and sharing of 3-D printable designs. It was around that time they thought up the idea for this latest endeavor. "We felt it was the right time and team to do this obvious next step," Mr. Friefeld said. 
Update:
Chris Arnold, Communications Director for Chipotle Mexican Grill, said Voodoo Manufacturing made the prototypes for their other chain ShopHouse and that they won't be moving forward on the project with Voodoo Manufacturing. 
Mr. Friefeld said, "that may be correct. I am not totally sure because we didn't discuss the details of the serving spoon in detail."