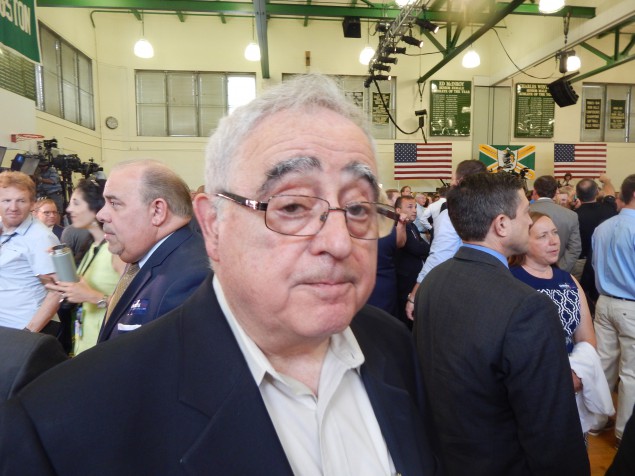 Last week, a book written by former LD38 assembly candidate Anthony Cappola that featured offensive and bigoted writings led him to drop out of the race. Bergen County Republican Chairman Bob Yudin said the situation is a "contrary reflection" on the GOP and on the chairman himself.
According to Yudin, Cappola went through a rigorous vetting process by the county organization and intentionally mislead committee members.
"All the candidates go in front of the county committee and they are asked questions," Yudin told PolitickerNJ. "One of the questions they are asked is if there is anything in your background that could cause a problem. The man denied there was anything in his background."
Yudin said that the information being withheld was a violation of the trust generally put in candidates by the organization.
According to Yudin, the book—called Outrageous!—could not be found and the content could not be determined.
"If you go on the Internet you are able to see that there is a book but you can't read the book," Yudin said. "What do you do when a person lies to you and there is nothing anywhere that can divulge the lie?"
Yudin said that the Cappola issue is "nobody's fault." He also said that as soon as the content of the book was revealed, Cappola was asked to withdraw his candidacy.
"Neither the county committee nor his close associates—not me or anyone else—knew about this," he said. "As soon as I found out about it, we took action."
Though the deadline to change ballots has passed, Yudin hopes to get the case to court in hopes of getting another name on the ballot to replace Cappola. Yudin said that the precedent of Torricelli and Lautenberg for U.S. Senate will, hopefully, grant Republicans the opportunity to get another name on the ballot.
Fernando Alonso, former LD38 senate candidate, is a rumored choice for the new LD38 assembly candidacy.