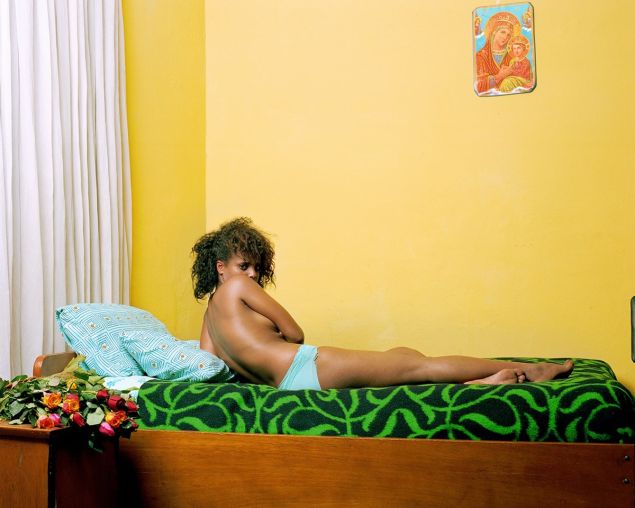 FRIDAY NOVEMBER 13
Talk: Awol Erizku at The FLAG Art Foundation
Lucky us! The Ethiopian Bronx-raised artist Awol Erizku will discuss his fantastic 2013 series of photographs titled New Flower: Images of the Reclining Venus with journalist Alicia Quarles and collector Glenn Fuhrman at The FLAG Foundation. The series, made possible by the Alice Kimball Fellowship Award from Yale University, sought to create "a new reclining Venus, one with darker skin" that dismisses the mythologizing and romanticizing of Odalisques (also known as hookers). Erizku's inspiration is no less than the top shelf of the pantheon of sex worker art: Jean-Auguste-Dominique Ingres's La Grande Odalisque (1814) and Édouard Manet's Olympia (1863).
The FLAG Art Foundation, 545 West 25th Street, New York, 6:00 – 8:00 p.m.
Talk: Beyond Face Value: The Portrait—from Napoleon to Jackie at the Met Museum
Led by Kathryn Calley Galitz, an associate museum educator at the Met, this talk in The Grace Rainey Rogers Auditorium should be a fascinating rumination on portraiture, which speaks ofttimes as much about the artist as the subject. Featuring iconic works by Ingres, Copley, Courbet, Van Gogh, Sargent, Warhol and Sherman, this series explores themes in portraiture since the 18th century: from the portrait as a public expression of power, to self-portraits a.k.a. the original selfies. And afterwards, you can go get your portrait drawn by a real Central Park street artist!
The Metropolitan Museum of Art, 1000 Fifth Avenue, New York, 11:00 a.m. Tickets start at $30; series, $125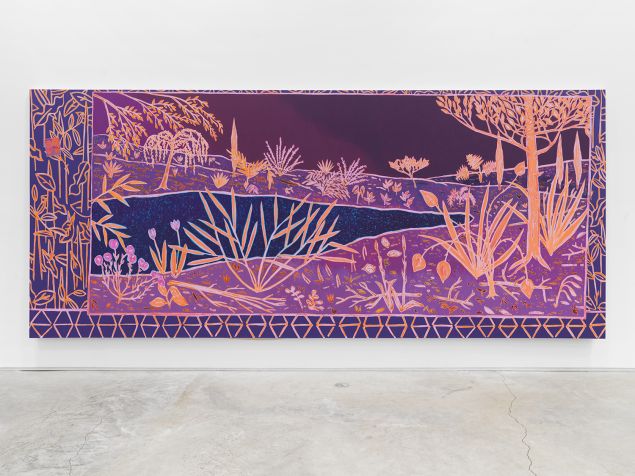 Opening: John McAllister "Serene Raving Radiant" at James Fuentes
O.K., I know what you're thinking: This looks a lot like Bonnard and Matisse had a purple-obsessed lovechild. But John McAllister has been fine-tuning this body of work for years (this is his sixth solo show at the gallery, after all) and we like the direction. This time the paintings get panoramic, an excellent idea and effect, and the artist will even present a "Byobu" (otherwise known as a Japanese folding screen) that halves the gallery. The decorative and nostalgic interiors and landscapes look to be some of the artist's best works, and since you can't afford a Jonas Wood, it would be wise to consider one of these bad boys instead.
James Fuentes, 55 Delancey Street, New York, 6:00 – 8:00 p.m.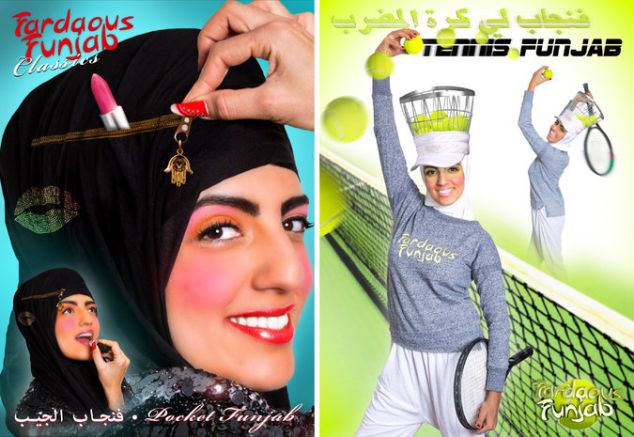 Opening: Meriem Bennani Gradual Kingdom at Signal
27-year-old New York-based artist Meriem Bennani is here to mess with your mind. Her fake reality TV show "Fardaous Funjab," which is centered on a fictitious hijab designer and her absurdist headpieces, mocks post-Internet culture (as anyone in their right mind should). For this exhibition, the artist has created a video installation that serves as a focal point for several sculptural works and drawings. Like most shows at this space, it will probably be a ballsy, experimental effort.
Signal, 260 Johnson Avenue, Brooklyn, 6:00 – 9:00 p.m.
SATURDAY NOVEMBER 14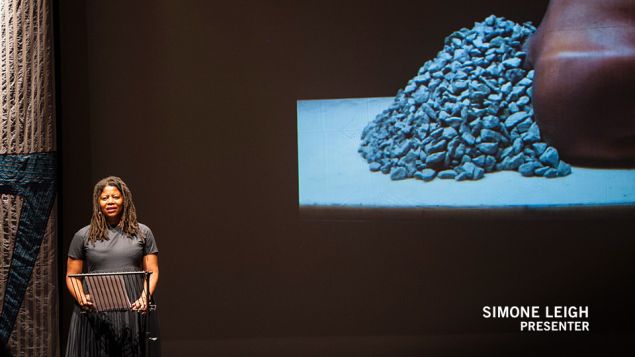 Talk: Creative Time Summit at Boys & Girls High School
Kudos to Creative Time for bringing their "Creative Time Summit: The Curriculum NYC" to the Boys and Girls High School campus in Bedford-Stuyvesant, Brooklyn on November 14 and 15, 2015. This education mission will be a follow-up to the well-received Summit held at the Venice Biennale in August, and will focus on the effects of specific education policies in the United States. Geopolitics, pedagogical art practices, omissions in contemporary curricula and political issues such as the re-segregation of public schools and student debt will be on the topic menu (but will the Brooklyn Nets alarming 1-7 start to the season be among those topics??). You can learn and share knowledge via roundtables, open discussions, or workshops, and there will be a whole slew of special guests, not to mentions some awesome students and teachers from Boys and Girls High School campus. But remember, if you get caught smoking on campus, you will be in BIG TROUBLE.
Boys & Girls High School, 1700 Fulton Street, Brooklyn, 10 a.m. Saturday and Sunday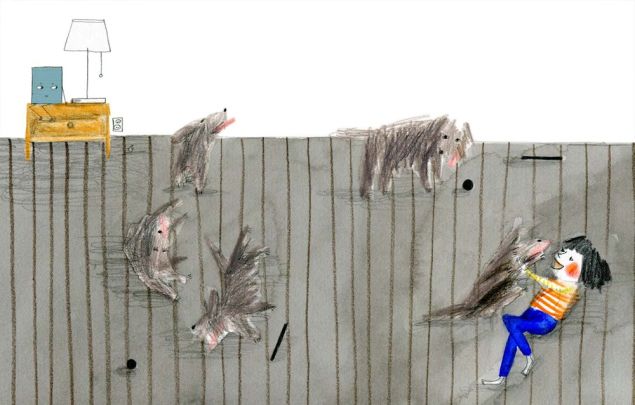 Fair: Ninth Annual Children's Book Fair at the Brooklyn Museum
I don't know about you, but if I have to read Hop on Pop one more time, I'm going to take myself out with some poison green eggs and ham. Luckily, the annual Children's Book Fair is here! Featuring an all-Brooklyn lineup of authors and illustrators, this free event will include storybooks, picture books, graphic novels and original hands-on art activities for all ages. Readings and drawing with the illustrators will go down in the Brooklyn Museum's beautiful Rubin Pavilion, and you can introduce your kids to new characters like Abby Hanlon's "Dory." See you in hell, Madeline!
Brooklyn Museum, 200 Eastern Parkway, Brooklyn, 12:00 p.m. – 4:00 p.m.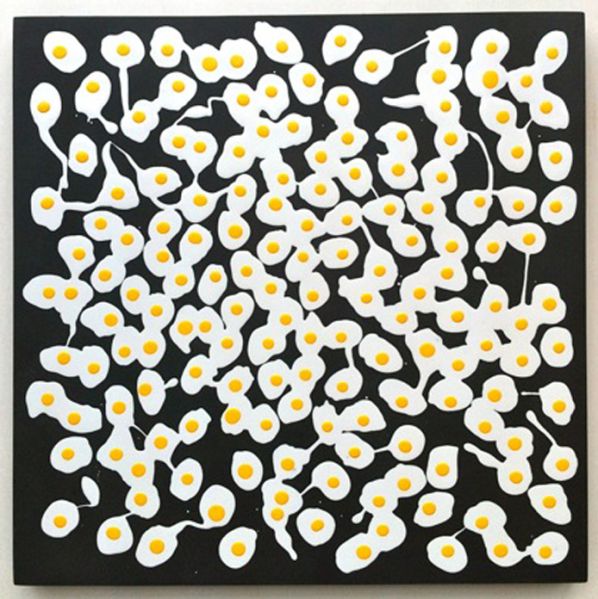 Opening: Christopher Chiappa LIVESTRONG at Kate Werble Gallery
Now this is going to be "eggcelent." Christopher Chiappa has "cracked" it wide open with his third solo show titled LIVESTRONG. Here we'll see a new series of 7,000 handmade fried egg sculptures that will completely take the gallery over (easy). The hyper-realistic sculptures, constructed through a carefully calibrated process of casting, pouring, sanding and painting plaster, are sure to "scramble" your mind as you try to process how someone would make such a thing. Clearly, Mr. Chiappa has "poached" some thoughts from Abstract Eggspressionism, but as the eggs begin to overwhelm you, you may start wondering which came first? The artist or the egg.
Kate Werble Gallery, 83 Vandam Street, New York, 6:00 – 8:00 p.m.
SUNDAY NOVEMBER 15
Artists-in-residence Open Studios at the Studio Museum in Harlem
Wake up collectors! This is one of the hottest places for finding new killer talent these days from Njideka Akunyili Crosby (class of '12) to Eric Mack (class of '15). Now you can visit the working studios of the 2015–16 artists in residence—Jordan Casteel, EJ Hill and Jibade-Khalil Huffman. The studios are located on the 3rd floor of the Studio Museum and all three artists will be present, so ask as many annoying questions as you like, such as "is that emerald green or a viridian mixed with cad yellow light?"
The Studio Museum in Harlem, 144 West 125th Street, New York, 1:00 – 5:00 p.m.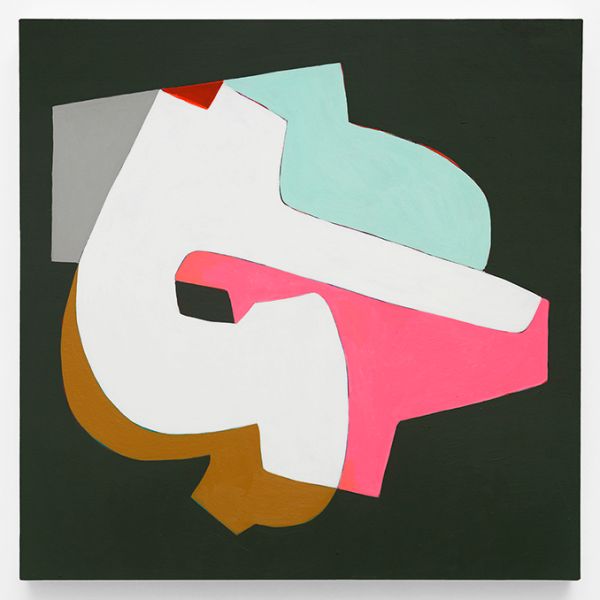 Opening: Steve DiBenedetto, Hayal Pozanti, Julia Rommel and Ruth Root at The Aldrich Contemporary Art Museum
Steve DiBenedetto: idiosyncratic artist who explores the chaos of the Post-Modern world through octopi and helicopters. Hayal Pozanti: painting, digital animation, and sculpture become invented glyphs that stand for both inane and important information. Julia Rommel: mostly monochrome, mostly geometric paintings that range from head to body size and come in a variety of unusual palettes. Ruth Root: intensive investigation of color, material, form, and support that explores the physical and illusory boundary of wall and object, foreground and background, and challenges even the color wheel itself. All four shows open this weekend, so take a relaxing drive up I-95 to "The Nutmeg State" and have a nice long look.
The Aldrich Museum, 258 Main Street, Ridgefield, CT, 2:00 – 5:00 p.m.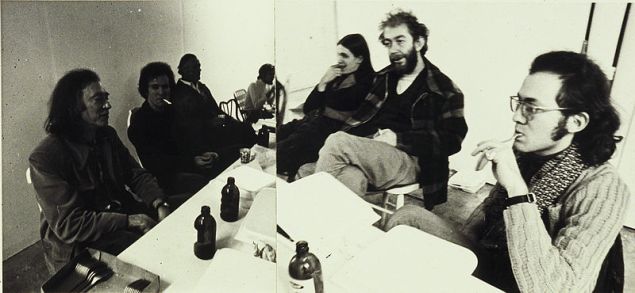 Screening: Hollis Frampton at the Anthology Film Archives
Frank Stella and Carl Andre's dirty hippie roommate made some pretty outstanding films, and now you can see four of them: States, 1967 (revised 1970), Surface Tension, 1968, Nostalgia, 1971 and Apparatus Sum. If you don't know his work, seeing it is a must for any student (or normal person) interested in time-based media. This guy was way ahead of the curve—possibly a few curves.
Anthology Film Archives, 32 2nd Avenue, New York, 12:00 – 2:00 p.m.