TUESDAY, NOVEMBER 17
Benefit: "Artwalk NY at the Metropolitan Pavilion"
Here's a great way to start the week, while supporting a good cause. Artwalk NY, the annual art auction for the Coalition of the Homeless, raises funds for programs dedicated to eliminating homelessness in New York City. Alec and Hilaria Baldwin and Richard Gere are being honored this year for their philanthropic work with the organization and Patricia Cronin, who created "Shrine for Girls" for this year's Venice Biennale, and Deborah Kass, who just unveiled her OY/YO sculpture in Brooklyn Bridge Park, are the artist honorees. Enjoy tastings from some of New York's top restaurants, including David Burke Kitchen, Michael's, The Odeon and Tijuana Picnic, while mingling to the sounds of DJ and downtown scenester May Kwok. You can also, of course, take home a work of art.
Metropolitan Pavilion, 125 West 18 Street, New York, 6:30 p.m. silent auction, 8 p.m., live auction, tickets start at $250
Opening: "Hans Schärer: Madonnas and Erotic Watercolors" at the Swiss Institute
Presenting two series of paintings that the venerable Swiss artist Hans Schärer (1927-1997) simultaneously created between 1960 and 1990, this show offers the artist's contrasting views of women. The women in the Madonna canvases are thickly painted saints who confront the viewer with haunting eyes and grimacing smiles, while the female nudes in Mr. Schärer's watercolors frolic joyfully in imaginary realms. This is the first time these two compelling bodies of work have been exhibited in New York.
Swiss Institute, 18 Wooster Street, New York, 6-8 p.m.
Talk: "My Hermitage celebration with Dr. Mikhail Borisovich Piotrovsky" at Rizzoli Bookstore
Dr. Mikhail Borisovich Piotrovsky, Director of the State Hermitage Museum, sits down with Philadelphia Museum of Art Director Timothy Rub to discuss the former's newly published book—My Hermitage: How the Hermitage Survived Tsars, Wars, and Revolutions to become the Greatest Museum in the World—that explores the culture history of the collection. A reception and book signing follows the conversation.
Rizzoli Bookstore, 1133 Broadway, New York, 6-7:30 p.m.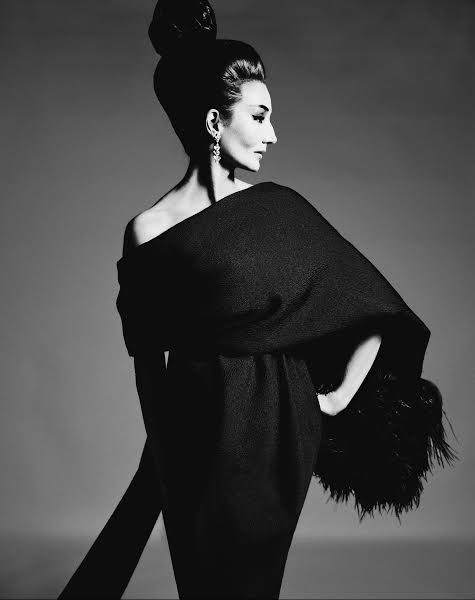 Opening: "Jacqueline de Ribes: The Art of Style" at the Metropolitan Museum of Art
Voted the "Most Stylish Woman in the World" by Town and Country in 1983 and a regular on the International Best Dressed List since 1962, Countess Jacqueline de Ribes is clearly a fashion icon. The Met's Costume Institutes celebrates the muse and fashion designer's artistic style with an exhibition featuring 60 haute couture and ready-to-wear outfits from her personal collection, along with photographs and ephemera, dating from 1959 to the present.
Metropolitan Museum of Art, 1000 Fifth Avenue, New York, 10 a.m.–5:30 p.m., free with museum admission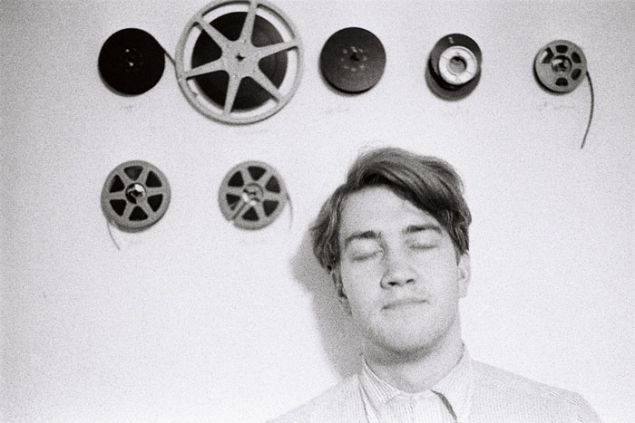 Screening: "A David Lynch Miscellany" at Light Industry
Dennis Lim, director of programming at the Film Society of Lincoln Center and author of David Lynch: The Man from Another Place, presents a selection of the famous film director's most idiosyncratic works. The intriguing program ranges from Mr. Lynch's 1967 animation Six Men Getting Sick and his 1974 video about a woman amputee writing a letter while a nurse treats her stumps to an episode of his short-lived ABC sitcom On the Air from 1992, a 2010 promotional film made for Christian Dior and webcam transmissions of daily weather reports, which he posted for several years on the Internet.
Light Industry, 155 Freeman Street, Brooklyn, 7:30 p.m.
WEDNESDAY, NOVEMBER 18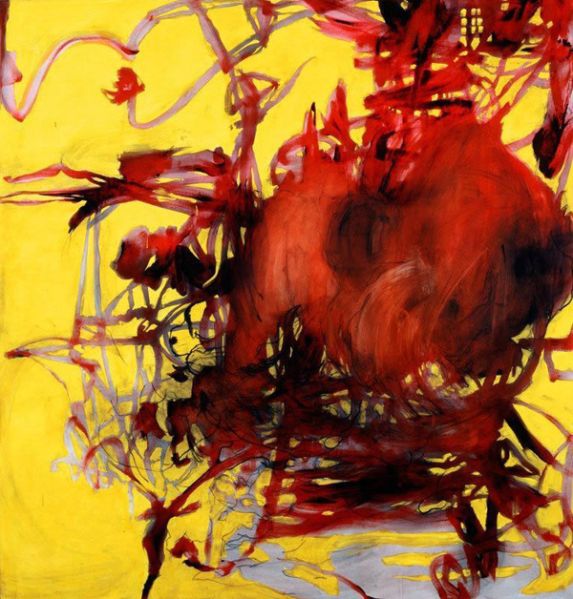 Opening: "Collected by Thea Westreich Wagner and Ethan Wagner" at the Whitney Museum of American Art
Art advisors and authors of the 2013 book Collecting Art for Love, Money and More, Thea Westreich Wagner and Ethan Wagner recently donated 850 works of contemporary art to the Whitney Museum of American Art and Centre Georges Pompidou. Selected works of art in variety of media are first being exhibited at the Whitney Museum, which is receiving 550 pieces from the collection. Collecting art since the 1980s, the couple is known for buying artists—such as Robert Gober, Jeff Koons, Richard Prince, Cindy Sherman and Christopher Wool—early in their careers and to continue collecting them in depth.
Whitney Museum, 99 Gansevoort Street, New York, 7-11 p.m., by invitation only, opens to the public November 20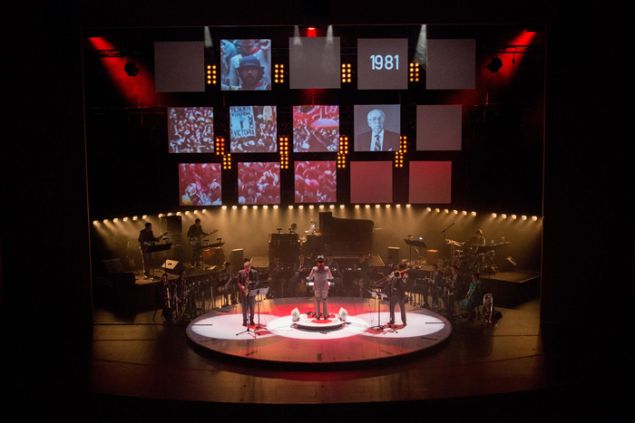 Performance: "Real Enemies" at Brooklyn Academy of Music
Billed as "a multimedia exploration of America's conspiracy theories" and co-created by composer Darcy James Argue, writer/director Isaac Butler and filmmaker Peter Nigrini, "Real Enemies" makes its world premiere as part of BAM's Next Wave Festival. A montage of text, images, videos and live music provided by the Grammy-nominated Mr. Argue and his 18-member jazz ensemble Secret Society, this show takes the audience on a lively journey through post-war paranoia.
BAM Harvey Theater, 651 Fulton Street, Brooklyn, 7:30 p.m., $25-50
Opening: "James Welling: Choreograph" at David Zwirner
"Choreograph" combines artist James Welling's love of dance, architecture and the genre of landscape through the medium of photography. Experimental in nature, the images are made by superimposing Mr. Welling's black and white photos of rehearsing dancers in New York and Los Angeles with his pictures of buildings by such modernist architects as Marcel Breuer and Paul Rudolph and landscapes shot in places of personal significance. The gradated digital images are then run through red, green and blue color channels in Adobe Photoshop and further manipulated to make colorfully layered, painterly pictures.
David Zwirner, 519 West 19 Street, New York, 6-8 p.m.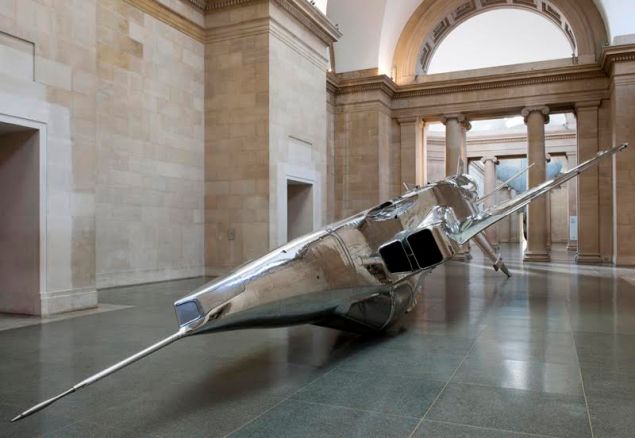 Talk: "Public Art Fund Talks: Fiona Banner" at the New School
One of the Young British Artists that came to international attention in the 1990s, Fiona Banner is a sculptor and video- and installation-artist making text-based works that cleverly comment on technology and popular culture. Shortlisted for the Turner Prize in 2002, Ms. Banner has had solo shows at the Power Plant in Toronto and Tate Britain's celebrated Duveen Hall. Here, Ms. Banner presents an overview of her practice and discusses recent exhibitions, including the site-specific public installation of an historic military aircraft in Yorkshire Sculpture Park.
The New School, 66 West 12th Street, New York, 6:30 p.m., $10
Gala: "ICI 40th Anniversary Benefit Cocktails & Dinner" at Artbeam
Celebrating Independent Curators International's 40th anniversary, this benefit honors Los Angeles County Museum of Art Director Michael Govan, who is receiving the Leo Award (named after legendary art dealer Leo Castelli), and Stedelijk Museum Amsterdam Director Beatrix Ruf, who is getting the Agnes Gund Curatorial Award. The evening of cocktails and dinner is designed by extraordinary event planners Fête and catered by Sonnier & Castle, while the after-party features a rare, live performance by Disband, made up of artists Ilona Granet and Martha Wilson. And, in support of the cause, you'll have the chance to purchase work by such hot, young artists as Glenn Kaino, Ebony G. Patterson and Hugo McCloud.
Artbeam, 540 West 21 Street, New York, Cocktails and Dinner, 6:30–9 p.m., $1000. After-party, 9-11 p.m., $200
THURSDAY, NOVEMBER 19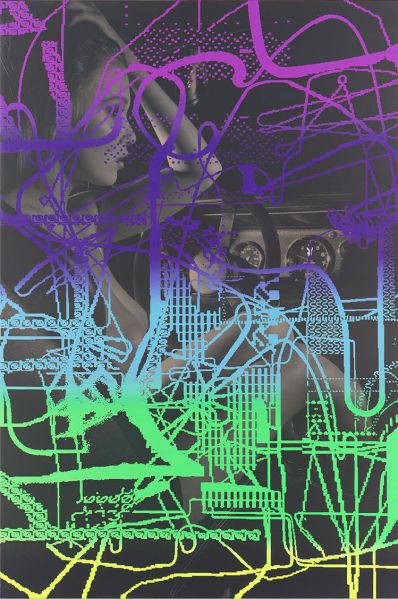 Opening: "Richard Phillips: Conversations" at Mathew NYC
For his first solo show in New York since 2012, Gagosian Gallery superstar Richard Phillips departs from his signature hyper-realist paintings of actresses and models in this downtown show featuring four new canvases that deal with different issues of appropriation. In Conversation I and Conversation II, Mr. Phillips superimposes patterns from artist Albert Oehlen's series Computer Paintings and bands of color over photographs of nude women that he had photographed in racecars for a project in Playboy magazine. Meanwhile, in Canyons and Canyons II, the artist colorfully mixes patterns from a 1988 Christopher Wool painting and a Mexican serape blanket before ironically slapping on the famous Playboy logo.
Mathew NYC, 47 Canal Street, New York, 6-9 p.m.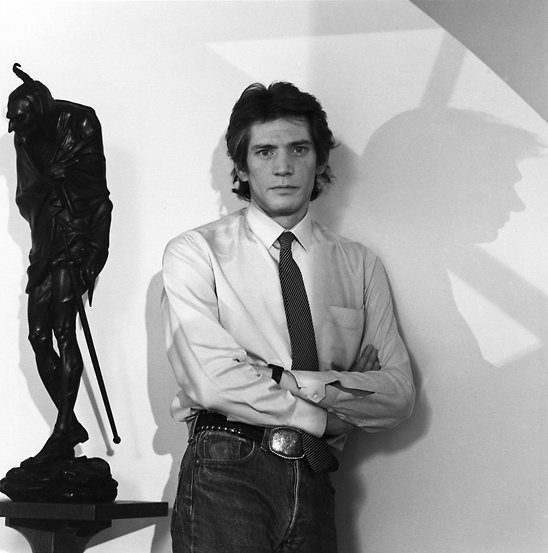 Talk: "Robert Mapplethorpe: The Perfect Moment: 25 Years Later" at the New Museum
Commemorating the 25th anniversary of the historic obscenity trial stemming from the photographic exhibition "Robert Mapplethorpe: The Perfect Moment" at the Contemporary Arts Center Cincinnati, a panel of leading experts in the fields of photography and law revisit the controversy that rattled the art world in 1990. Moderated by FotoFocus Artistic Director Kevin Moore, the panel includes photography curators Jennifer Blessing from the Guggenheim, Paul Martineau from the Getty and Britt Salvesen from LACMA, along with NYU law professor Emily Kemplin. Evaluating the impact of the censorship of the time, the panel examines how Mr. Mapplethorpe's work is perceived today and how, if at all, times have changed.
New Museum, 235 Bowery, New York 7 p.m., $10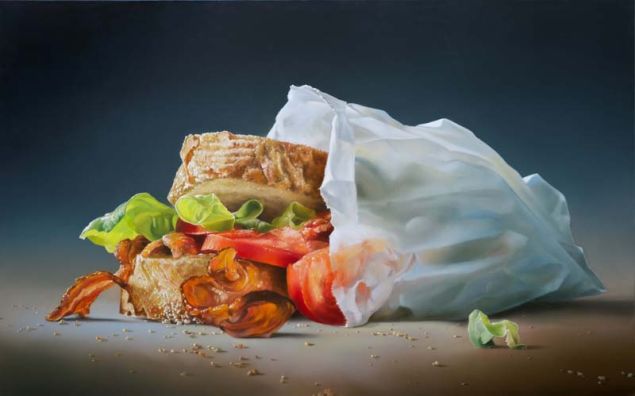 Opening: "Tjalf Sparnaay: New Paintings" at Bernarducci Meisel Gallery
Painting contemporary still lifes like an Old Master, Dutch artist Tjalf Sparnaay creates larger-than-life canvases of hamburgers, fried eggs, fruit salads and Barbie dolls. Working in a style he calls "Mega-Realism," Mr. Sparnaay' s paintings look so delicious you'll be famished by the time you finish viewing this magical show.
Bernarducci Meisel Gallery, 37 West 57 Street, New York, 5-7 p.m.