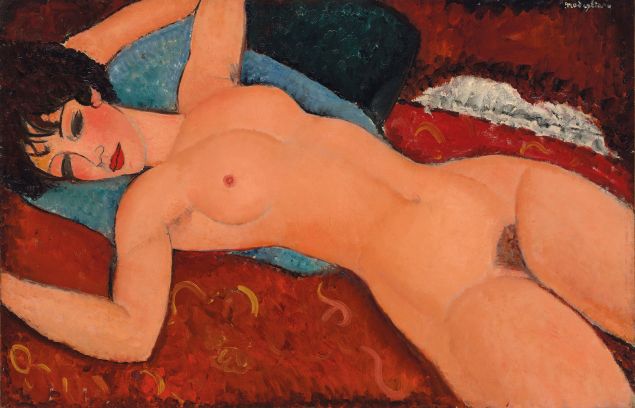 It was a blockbuster evening for Christie's, which broke numerous records in its "The Artist's Muse" curated sale last night, including for one of the best known Modiglianis—Nu Couché—which sold to the largest mainland Chinese private collection, the Long Museum in Shanghai, via telephone for $170.4 million including buyer's premium. That was about $100 million more than the previous record for the artist at auction and the second highest price ever paid for any artwork at auction.
The current record was set by Pablo Picasso's Les femmes d'Alger, which sold for a sliver under $180 million with premium, also at Christie's, during the spring sales.
The Long Museum is backed by Mr. Liu Yiqian and his wife, Ms. Wang Wei. Mr. Liu got his start as a stockbroker, in the earliest moments of Chinese quasi-capitalism in the 1980s. Perhaps fitting, then, that like most wildly successful businessmen, he quickly became an art collector.
He and his wife, who reportedly acts as curator, have concentrated on Chinese art, making many record smashing purchases in recent years. Last year, Mr. Liu reportedly bought a Ming dynasty tea cup for HK$281 million—and put the transaction on AmEx.
Tonight's Modigliani, which had not hit the market for 60 years prior to last night, will no doubt be an important jewel in their multifaceted crown.
Also shattering sales records at last night's sale were Roy Lichtenstein's Nurse, which sold for a whopping $95.4 million including buyer's premium, and Thérèse, the most expensive Gaugin sculpture ever sold at auction, at $31 million (it happens it also once belonged to Henri Matisse).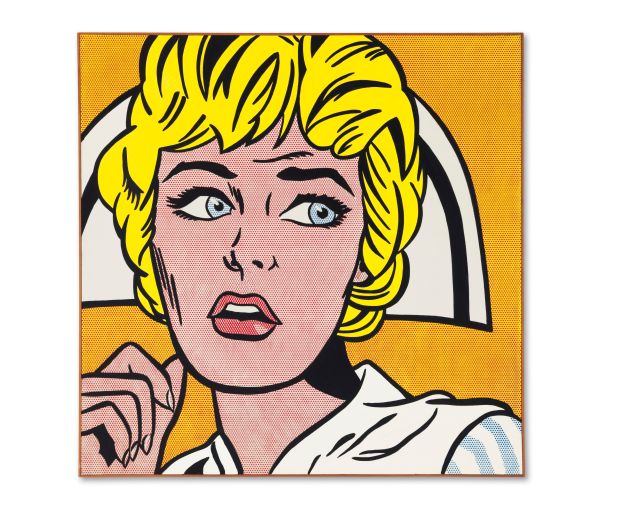 Ernst Ludwig Kirschner's Tänzerin mit gehobenem Bein, a carved and painted oak sculpture commanded a record $8 million, also a record for the artist, and Gustave Courbet's Femme nu couchée was snapped up for $15.3 million, barely over the low estimate but still a record.
Those sales made the great number of passes on later lots all the more perplexing. Despite fireworks early on, six of the last nine lots were all passes, and two big lots—Picasso's Femme a la couronne de fleurs (Marie-Thérèse) and Lucian Freud's upsetting nude portrait of his daughter, Naked Portrait on a Red Sofa—were both held. There were murmurs to the effect that the curated format was to blame.
But auctioneer and postwar Chairman for Christie's Brett Gorvy, speaking after the sale, said there are more curated shows on the horizon, and the house is looking towards abstraction as the thruline for the next one.
"You're trying to address the buyers in a new way," he said. This sale "excited the consigners," as well, he said. For the next special sale, the theme is likely to be "the pursuit of abstraction in the 20th and 21st centuries."
Would that mean a thinning of staff at the auction house? After all, special sales seem to mean many departments working on relatively few lots. He said that's not the case. "No, I think you'd need more people," if Christie's continues to hold special sales, he said.
He added that the Lucian Freud, which was a pass despite the fact that it was bid up to $500,000 below the low estimate, was held because it could do better in an aftersale. There were two bidders, Mr. Gorvy said, who wouldn't budge, so in cases like this they're held because "they'll sell for more than they would in the room," especially if Freuds go for high prices at the upcoming contemporary sales.
Christie's president Jussi Pylkkänen said the house was "incredibly pleased," with the sale, which "exemplifies what curation is about." He added that the lots that did not sell reflected buyers' probable focus on trophy works. Still, he said, "it will be a billion dollar week here at Christie's for sure."
Lisa Schiff, with SFA Art Advisory, pointed to the marathon of auctions starting on Sunday evening, which was causing fatigue for everyone, as a likely contributor to the sluggish bidding. "I don't think we need sales every night…I worry that the 24/7 gallery is next!" she told the Observer via email.
Another adviser, Todd Levin, director of Levin Art Group, said "the market is a touch softer than this time last year."
Indeed, the sell-through rate for "The Artist's Muse" was a mere 71 percent, despite the showdown for the Modigliani. The total sold last night was $491.4 million including premiums.