TUESDAY, NOVEMBER 24
Opening: "Trees: Oil Sketches from the Thaw Collection" at the Morgan Library & Museum
The third in a series of shows at the Morgan of oil sketches from the Thaw collection, which is jointly shared by the Morgan and the Metropolitan Museum of Art, "Trees" features masterpieces on paper by 18th and 19th century artists from France, Germany and Scandinavia. Highlights include Antoine-Xavier-Gabriel de Gazeau's exquisite depiction of the remains of a tree in Uprooted Tree, Olevano; Gilles-François-Joseph Closson's Cluster of Trees, which shows incredibly realistic trees on a hillside with the blank background of the paper exposed; and Johann Georg von Dillis' oil sketch of a figure dwarfed by nature in Beech Trees in the English Garden, Munich.
The Morgan Library & Museum, 225 Madison Avenue, New York, 10:30-5 p.m., free with museum entrance
Screening: "Guy Maddin's The Forbidden Room" at the Museum of Modern Art
Shot in public studios at the Centre Georges Pompidou in Paris and the Centre PHI in Montreal, The Forbidden Room is a comedic melodrama starring Charlotte Rampling, Geraldine Chaplin and Udo Kier. Paying homage to movies of the silent era, the film follows a submarine crew, a pack of forest bandits, a surgeon and a battalion of child soldiers on a magical mystery tour, of sorts. The Guardian compared the experience of watching the film to wandering around a film archive on LSD. And when it premiered at Sundance, the Hollywood Reporter called it "a wild, demented cinephiliac feast." Chow down!
MoMA, 11 West 53 Street, New York, 6:45 p.m., $12
Opening: "Donald Baechler: Early Work 1980-1984" at Cheim & Read
Celebrated internationally for his paintings of thickly outlined objects on collaged backgrounds and whimsical bronzes of funky figures and fading blooms, Donald Baechler returns with his sixth solo show at the gallery since 1999. While simultaneously exhibiting new paintings at Sargent's Daughters further downtown, Mr. Baechler digs into his archive to present experimental works on paper made between 1980 and 1984 that reveal his interest in abstracting representational subject matter through simple media—spray paint, stencils and brushwork—that are typically associated with graffiti and outsider artists.
Cheim & Read, 547 West 25 Street, New York, 6-8 p.m.
Opening: "City Lives" at Shirley Fiterman Art Center
Artistic interpretations of New York City are the theme of the show "City Lives," which presents work in a variety of media by 24 artists who have been inspired by The Big Apple. Michael Ashkin creates a miniature parking lot atop a table-like sculpture; Richard Bosman paints Jean-Michel Basquiat and Robert Rauschenberg's studio doors as surrogate portraits; Jane Dickson captures New York's newest landmark, the Freedom Tower, at night in paint on plastic; and Robert Lobe shapes and hammers sheets of aluminum to make impressions of city trees that have oddly joined themselves to fences and walls.
Shirley Fiterman Art Center, Borough of Manhattan Community College, 81 Barclay Street, New York, 6-9 p.m.
WEDNESDAY, NOVEMBER 25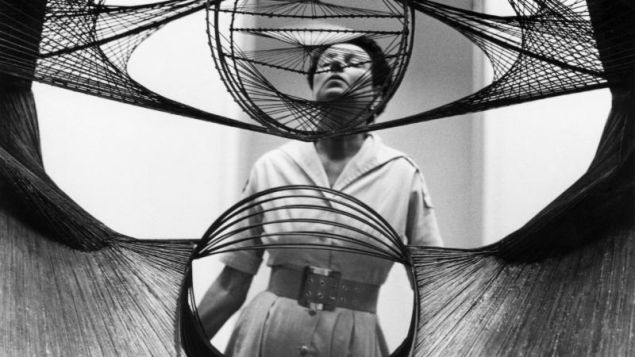 Screening: "Peggy Guggenheim: Art Addict" at IFC Center
A documentary of one of the most important art collectors of the 20th century, this compelling film tracks the life of Peggy Guggenheim from her childhood in New York to her death in Venice. The niece of businessman Solomon R. Guggenheim, who established the eponymous museum and foundation, she inherited $450,000 when her father died on the Titanic and turned that fortune into a lifestyle of art and romance—collecting the best work of the artists of her time and simultaneously taking many as her lovers. From the studios of Paris, to her avant-garde galleries in London and New York, to the founding of her palazzo museum in Venice, the film tells her story through taped interviews that had been lost for years, reports from people that knew and admired the heiress and a treasure trove of archival materials.
IFC Center, 323 Sixth Avenue, New York, various times, $14
THURSDAY, NOVEMBER 26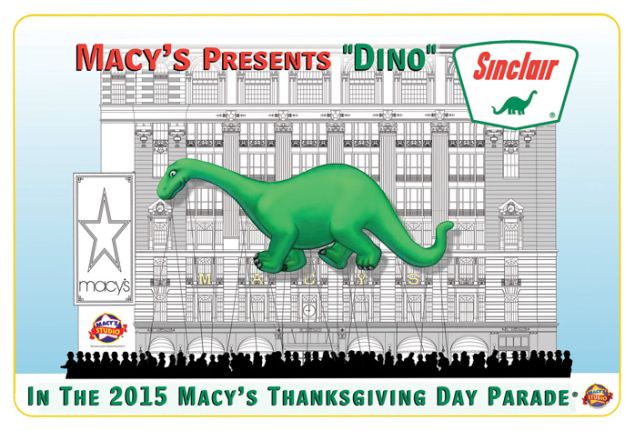 Spectacle: "Macy's Thanksgiving Day Parade" at Central Park West and Broadway
Although there won't be any balloons by artists, as in years past (Keith Haring's Figure with Heart in 2008, Takeshi Murakami's Kaikai and Kiki characters in 2010, Jeff Koons' silver Rabbit in 2010 and Kaws Companion figure in 2012), there will be enough cartoon characters to warm both kids' and adults' hearts. Take a place on the street or find a room with a bird's eye view to catch Hello Kitty, Pillsbury Doughboy, SpongeBob Squarepants, and the return of Dino while being entertained by singers on colorful floats and bands marching down Broadway.
Macy's Thanksgiving Day Parade,Central Park West and 77 Street to Broadway and 34 Street, New York, 9 a.m.-noon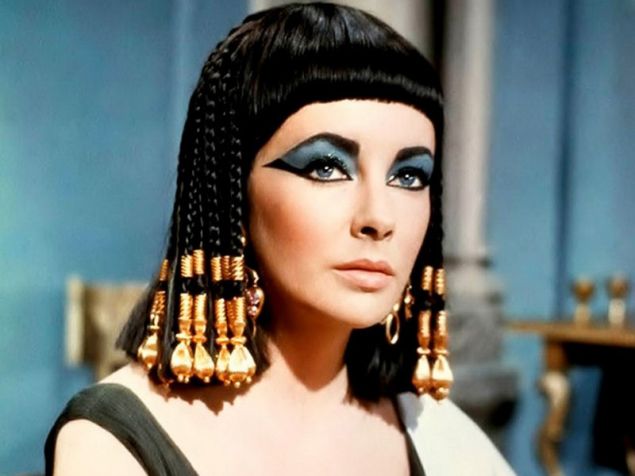 Screening: "Cleopatra" at the Brooklyn Academy of Music
Part of BAMcinématek's appropriately titled series "Turkeys for Thanksgiving," Twentieth Century-Fox's epic film Cleopatra, starring Elizabeth Taylor, Richard Burton and Rex Harrison, was one of the most controversial movies of its period. Directed by Joseph L. Mankiewicz and shot on 70 mm, the historical drama about Cleopatra's love affairs with Caesar and Mark Anthony went way over budget—becoming the most expensive film ever made at the time. Although critics panned it, audiences loved it, thanks to command performances by Ms. Taylor and Mr. Burton, who scandalously became real life lovers during shooting. Cleopatra became the highest grossing film of 1963.
BAM Rose Cinemas, Peter Jay Sharp Building, 30 Lafayette Avenue, Brooklyn, various times, $14