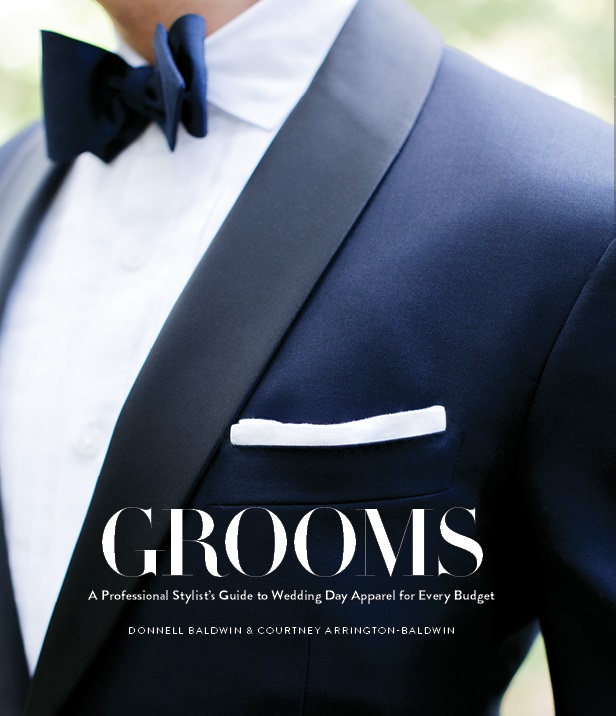 Believe it or not, there are still fashion victims who have yet to hop on the menswear bandwagon and their lack of sartorial prowess is made more obvious than ever at a formal occasion like a wedding. Your friend, family member, or coworker might look like he has never worn a suit before. Or, even worse, you might be the one sporting a suit that's ill-fitting, awkward, wrinkled to hell or just all together wrong.
Luckily, Donnell Baldwin and Courtney Arrington-Baldwin's latest tome, GROOMS, A Professional Stylist's Guide to Wedding Day Apparel for Every Budget, gives some direction on the subject. Here, they have provided seven essential tips on how a guy can dress better for any wedding–including his own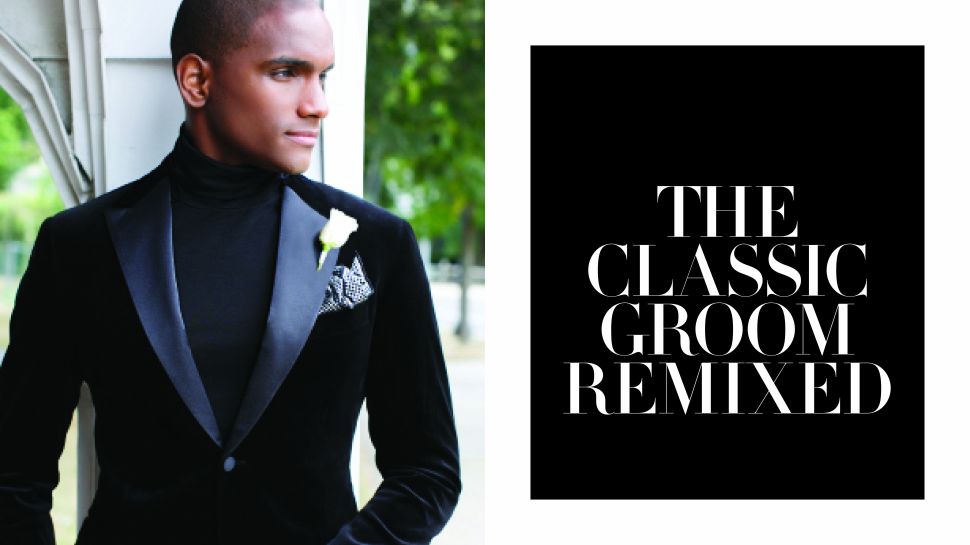 1. Know Your Place
The wedding venue will likely dictate the level of formality (or how nicely you should be dressed) so it's important that you actually read the invitation. For example, the wedding might be a rustic barn wedding upstate complete with succulent centerpieces and a fiddle player, which means a hoity toity Grammy's tuxedo would be a poor choice. Word to the wise: leave the monkey suit at home and grab a lightweight cotton chino suit. Stores like Club Monaco and J.Crew carry them almost every season in a variety of colors. 
2. Fit or Foe
Men, the fit of your clothing is extremely important, especially nowadays in this resurgence of "the classic man." It's time to donate your JNCO jeans and graduation suit. However, if you are unable to splurge on a new suit for a wedding or any event for that matter, consider taking one of your gently worn suits to the tailor for a fit refresh. Have the pants slimmed out a bit to keep it modern and stay up-to-date with a more on-trend slim silhouette. Leave enough room to breathe, drink and break it down on the dance floor, but be advised: a reasonably trimmer look is necessary. Have the jacket brought in a bit at the waist to show off the work you've been putting in at the gym recently. And remember, a good tailor is your lifeline when it comes to this stuff. We recommend 7th Bone Tailoring or Handsome Tailors – both located in Brooklyn.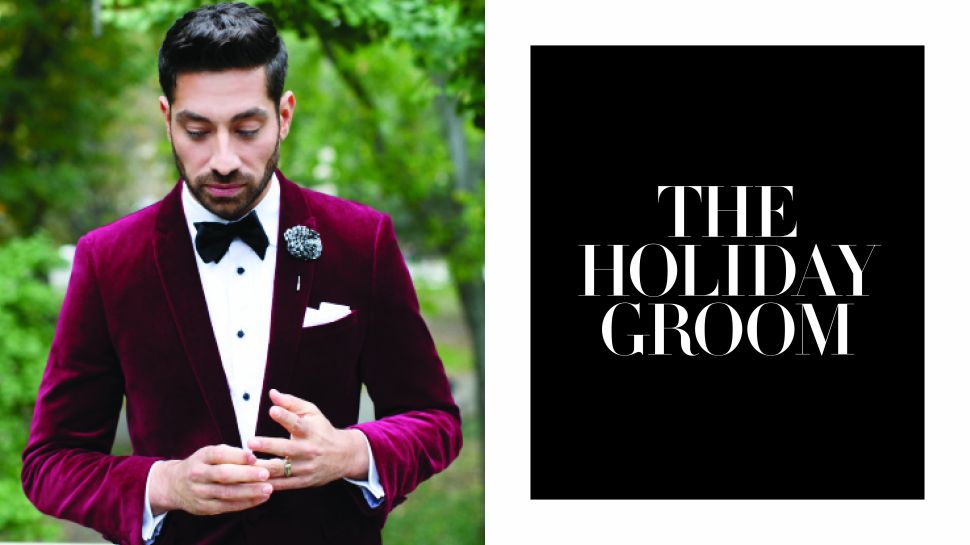 3. Buy New Stuff
No money to buy a whole new look for your buddy's wedding? Think about buying a few new accessories that could change the entire look of your suit and dress shirt you already own. Purchase a new tie and tie bar, or even a complementing bow tie and pocket square. We love The Tie Bar for inexpensive, classic and on-trend items. If you happen to be in NYC December 12, we'll be at their latest pop-up in the West Village (411 Bleecker Street @ 2PM) mingling, giving style tips and signing our soon to be released book, GROOMS: A Professional Stylist's Guide to Wedding Day Apparel for Every Budget.
4. Go With the Basics
Unless you've really done your research and read our book GROOMS, try not to go too crazy experimenting with outlandish fashion choices for cousin Gary's wedding. Embrace the basics that consistently work for you. Instead of grabbing that tired black or gray suit that you've worn to work countless times, invest in a classic navy suit that can be dressed up or down. This small improvement will yield an awesomely stylish return, maybe even a date if you're flying solo. Go with a season-less lightweight wool fabric that can be worn throughout the year. Check out Suit Supply's collection, which is impressive and affordable.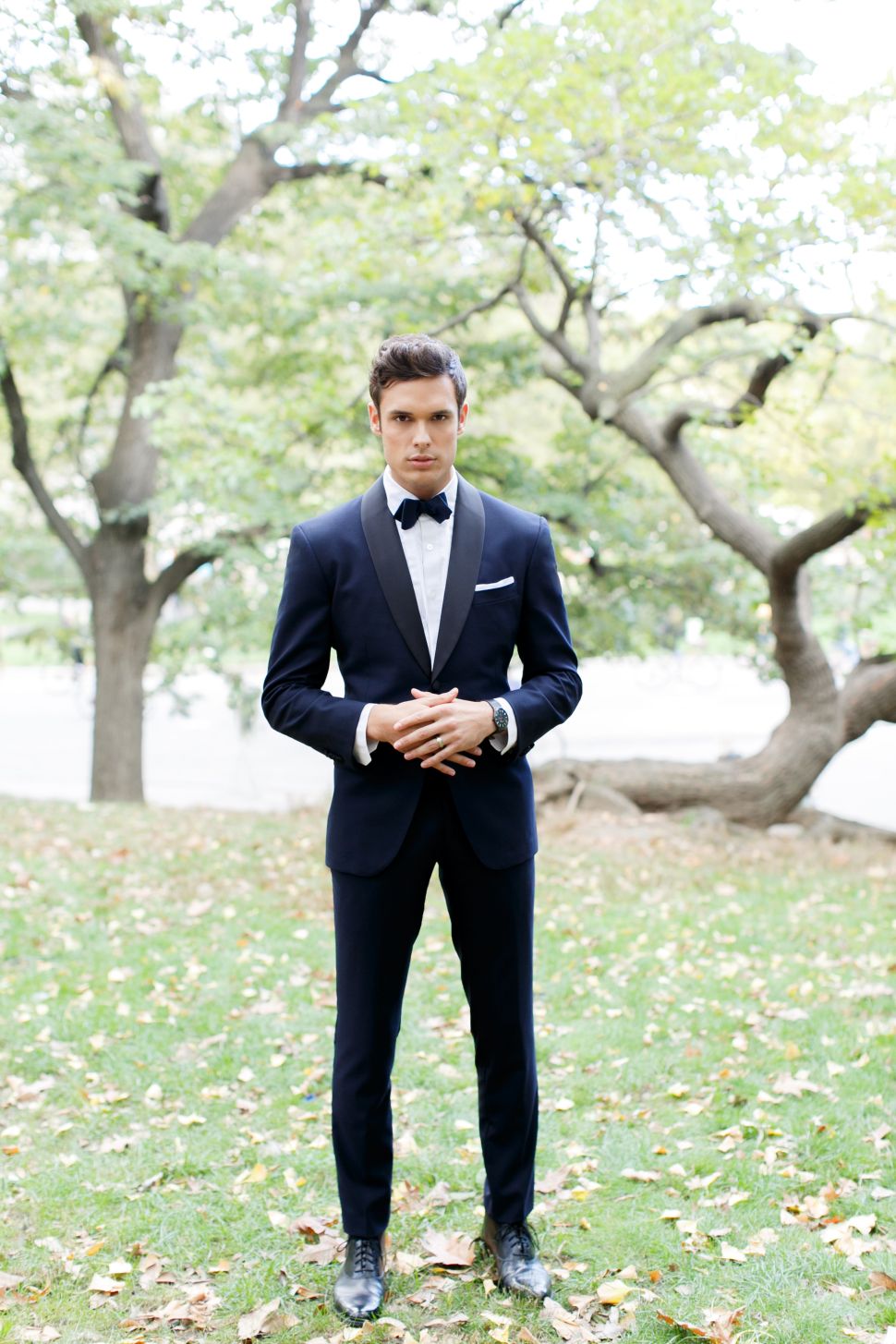 5. Wear Good Shoes
Shoes speak louder than words. If you plan to wear your old faithfuls to someone's wedding, make sure to shine them first. There is nothing worse than a well-dressed man with dusty run-over shoes. Footwear is the foundation of the overall look – if the shoe is off, the entire look is off. Invest in a few good, versatile pairs. Brands like Cole Haan and Ralph Lauren always deliver great shoe options. A handsome pair of shoes is well worth every penny. Trust, a spritz of Le Labo and a nice pair of kicks goes a long way.
6. Clean Up Your Act
Unless you're a member of Mumford and Sons, you most likely plan to shave for your wedding day. If a beard is not your signature look, then take some time and shave before attending someone else's wedding. Scruffy can sometimes be read as sloppy, which can sometimes be read as lazy and the list goes on… Take a little effort and clean up the stragglers around your neck, chin and hairline to show that you care, at least a little bit. There are so many great men's skincare and grooming products out there, so you have no excuses.
7. Master The Details
This is one of the only times where majoring in the minors pays off handsomely! Small wins like choosing the right shoe color, properly tying a bow tie, adding a slick pocket square or rocking a quirky pair of socks make all the difference in creating the perfect formal (or not so formal) look. Now you can get out there and show those bridesmaids (or other groomsmen) your stuff. Many couples meet at weddings and existing girlfriends and wives like to showoff their arm candy too, so don't miss your opportunity to bring it. Read more about small and big adjustments you can make to really master the art of men's formalwear in GROOMS, available for pre-order now on MrBaldwinStyle.com and Amazon.