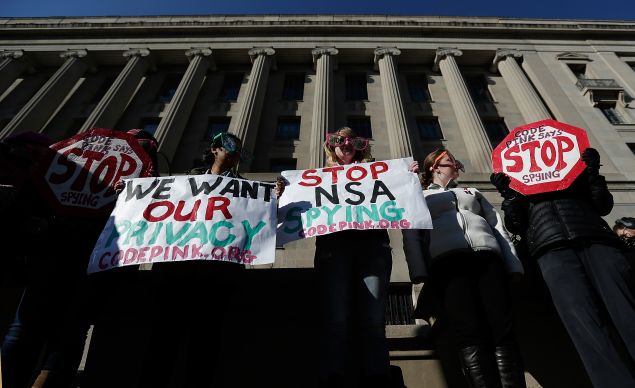 NSA surveillance has been a hot topic ever since Edward Snowden revealed the extent of the agency's activities. But government employees were concerned about surveillance for a decade before Mr. Snowden came along.
Bill Binney, a former NSA Technical Leader for Intelligence, was hailed as one of the best analysts in NSA history for his expertise in intelligence and mathematics.
But he turned whistleblower in 2002 after the agency rejected his successful prototype wiretapping program ThinThread, which protected privacy by encrypting attributes that identified people, and filtering out and collecting only specifically targeted data.
The NSA instead pursued Trailblazer, a program that was meant to usher the NSA into "an era of effective and efficient digital network exploitation" by tracking cell phone calls and emails. Mr. Binney and several colleagues, however, believed that Trailblazer was fraudulent and wasteful, and indeed the program, which was several hundred million dollars over budget and years behind schedule, was shut down in 2006.
Thanks to Reddit, Mr. Binney finally got an opportunity to contribute to the conversation Mr. Snowden started in 2013. His AMA was equal parts crazy and controlled—while many of his answers were steeped in paranoia, others were more reserved.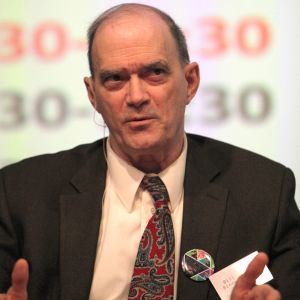 Among the topics that set Mr. Binney off was government spending. He claimed that "There is NO oversight of NSA spending! They are not audited at all." One commenter clarified that while the agency is not audited externally, it does have internal auditors.
Mr. Binney's answers got even crazier when the discussion turned to anonymity. The best method of anonymous communication in his eyes is to "Use smoke signals"—he never gave an alternative, more realistic solution(although anyone who cares would do well to try PGP). Mr. Binney also urged Redditors to call their congressmen about surveillance, because "if you sit and do nothing… you are fucked!!"
The most incendiary comment, however, came when Mr. Binney was asked about the biggest threat to America. He replied, "The biggest threat to U.S. citizens is the U.S. government. Fire everyone in DC!" Even more amazingly, most of the commenters seemed to agree.
Not all of Mr. Binney's points were so crazy—he also gave details about how ThinThread is better than the current NSA program. Its main improvement is that "it's metadata based, which is not encrypted."
Others asked Mr. Binney for a historical perspective, because even though he was one of the earliest whistleblowers, those that came after him have become more well known. Mr. Binney admires Julian Assange and Chelsea Manning, and believes Mr. Snowden "tried (his) best to defend the Constitution and inform the public."
Outside of Reddit, Mr. Binney is still getting involved in government affairs—he and 27 other former intelligence workers, including Valerie Plame, recently wrote to President Obama, rebutting continued CIA claims that the torture programs used during the Bush administration were useful and necessary.