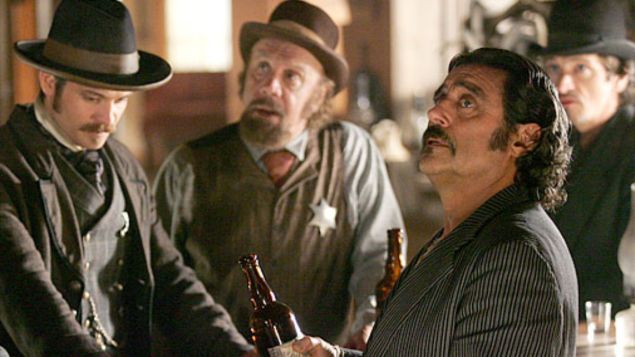 Previously on A Millennial Reviews…
Here's how dating works if you're under 30: You can probably afford a Netflix account, or a Hulu Account, or an HBOGO account, but only one of the three. Let's be honest, you probably don't even have the one, you just have a password from three relationships ago that they haven't noticed you're still using. So maybe you have Netflix but you really want to catch up on Game of Thrones, that means you have to date someone who has HBOGO but doesn't have Netflix. You are now engaged in a symbiotic parasitic relationship, like a hippopotamus and a small bird that lives on it's back, or a Macklemore and a Ryan Lewis… Well I consume a lot of television, so I've recently joined a polyamorous multi-person relationship in order to maximize my streaming content. We all sleep together in a big bed where we drink wine and watch House of Lies and Californication and make really too on the nose innuendo remarks at one another. It's unbearable but the entertainment access is stupendous. I feel like I have a skeleton key to the internet. We're looking for another partner that has access to Crackle so we can binge watch NBC's Merlin but keep in mind that if this is you, you're gonna be at the bottom of the pecking order, sexually, so you need to be prepared to do some pretty deplorable things in bed. No one respects Crackle. Anyways my point here is that I have HBOGO now and I found this great show called Deadwood.
The series is about a bunch of steampunk mixology bartenders just trying to make it in some really old part of Brooklyn called Deadwood. Really it's about gentrification. It's about justice. It's about drinking too many Death in the Afternoons and throwing up neon green absinthe bile all over your pinstriped vest while wandering through Bushwick, and then scaring an entire Puerto Rican family who for some reason is walking around at 4 in the morning. I understand gentrification. Gentrifiers make me sick. On an unrelated note, I moved to Brooklyn to open a chocolate factory where Spike Lee's childhood home used to be.
The story starts with this guy called Seth Bullock who moves to Deadwood after he finishes college or something in Montana. He wants to sell artisanal hardware out of a tent with his friend Sol but things get really complicated when a bunch of actual hipsters from L.A. move to town and start playing Texas Hold Em' like it's 2005 or something. First off, there's this guy called Wild Bill Hickok who looks like Lemmy from Motorhead. Everyone's phone is blowing up about this Hickok guy being in town because he's shot people before and he like, knows someone at Noisey or something. In typical west coast fashion he has an obnoxious entourage. Traveling with him is Charlie Utter, a sort of half-hobo half-hype-man, and Calamity Jane, which I'm assuming is her Roller Derby name. This is all just filler, though, leading up to the point where we are introduced to the real star of the show, Al Swearengen.
You might be thinking "Jake, you're usually against white men who use mean swear words and misogyny," and you'd be right, however these rules don't apply when discussing someone I have already decided is good.
You know when you're out of money from taking Ubers to and from brunch every day because you "aren't working right now" so you go to the liquor store for something to make home mimosas with and the only thing you can afford is a plastic bottle of something called Velvet Falernum and there's a little cartoon of an old-timey villain from a Franz Ferdinand video on the label? Al Swearengen is like if that guy came to life and beat the Benghazi out of everyone around him while dealing out Chris D'elia level zingers. He beats women, uses the word "cocksucker" 3 times a sentence, and World Star Hip Hops his way through Deadwood while dressed like a guy that plays mandolin in a zydeco band and makes his own bitters at home in a clawfoot bathtub. You might be thinking "Jake, you're usually against white men who use mean swear words and misogyny," and you'd be right, however these rules don't apply when discussing someone I have already decided is good. This is a clause from the Millennial Code of Ethics known as the Louis C.K. Principle. Part of being a good Tumblr activist is never backing down and never changing your mind. Al Swearengen is good and Louis C.K. is good. They are allowed to tell problematic jokes and be gross because admitting that something that I like might be complex and not absolutely good is for cowards. Hell I might be #TeamCosby by this principle. Anyways most of this show is Swearengen stomping around town like the personification of one of the worst Tom Waits "I'm yelling about hammers through a tin can" songs, icing people and doing shots of Fernet Branca. He's just so damn likeable. He's the Lena Dunham of the show. You want to see him win.
Now let's talk about the Shoshanas. There are about 9 people on this show that look and act like Nick Cave. One is a preacher who mainly speaks in Neutral Milk Hotel lyrics and rolls around on the ground shaking like he's doing The Mars Volta at karaoke. Then there's a doctor who looks like he makes Cinnamon Toast Crunch for a day job and a bunch of corset wearing cosplay models. Everyone else is literally in Mumford & Sons.
All of these characters are in Deadwood because there's a tech boom or something happening? I don't know, I was instagramming pictures of my own tweets for like fifteen minutes during the middle of a lot of these episodes and kind of lost track of the plot. From what I can piece together, a bunch of these folks end up dying while trying to mine Bitcoins and Al Swearengen's craft cocktail bar revolutionizes the local nightlife despite some negative Yelp reviews. Moral of Deadwood? With the good ethics and determination you can move to someone else's neighborhood and start a successful small business.
Al Swearengen: "**********-************* whiskey ************ chinese ********** ************* rent control"