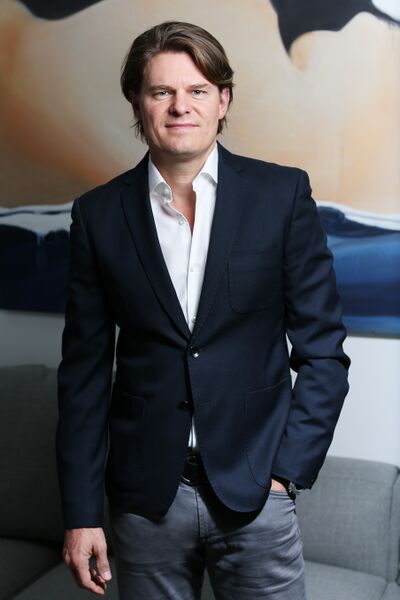 If Yelp and Zagat have failed to reach your restaurant rating standards, feast your eyes on an all-new system for New York City. Vowing to give foodies ratings that are objective yet still accurate, Renzell's panel of highly skilled members complete an extensive survey on the system's 54 establishments, which will change annually. But what exactly does Renzell have that current rating systems don't?
As a frequent diner at high-end restaurants, Bo Peabody, Renzell's founder, created a system that would solve three issues in the current restaurant rating process: lack of modern data methods, an absence of media that celebrates the city's dining and the failure to help restaurants improve after ratings have been published.
"We'll give restaurant goers–locals and tourists alike–ratings backed up by a modern data-driven methodology, and we'll give restaurants access to their data to help improve guest experience," Mr. Peabody told the Observer. "If we do our job, it should be a virtuous loop."
There are 75 hand-selected diners who will be responsible for the ratings. Further, Renzell promises that these diners are not affiliated with the restaurant industry, but that they are regulars at the city's fine dining establishments. According to Renzell, they understand the minute details that create an exceptional restaurant experience. People are also welcome to inquire about becoming an official Renzell Member through their website, upon which applicants must complete a short application and screening process to determine their eligibility.
"I personally met with the first 40 [members]. We ask the most engaged members to invite others they think will make strong new Renzell members," Mr. Peabody said. "We are growing membership steadily and deliberately."
Each member remains anonymous to the restaurants, taking bias-free surveys that evaluate the dining experience on specific attributes, including hospitality, service, food, value, design and more.
Over the span of one year, Renzell will collect data and determine each restaurant's rating, which will then be published in The Renzell Magazine, which debuts in September 2016. The quarterly magazine plans on featuring interviews with the city's leading restaurateurs, examining the New York food scene and how it relates to topics such as design, travel, business and fashion. The subscription-based publication will also be offered in participating restaurants and select luxury retail outlets. Edited by Jacob Lewis, a former managing editor of The New Yorker, Renzell Magazine will feature content written by notable and award-winning contributors.
According to Mr. Peabody, restaurants on this year's list have been showing enthusiasm for Renzell since its inception—something that he hopes will continue to grow alongside the success of this system.
"I'm happy to say that nearly half the Renzell restaurants reached out to me within 48 hours of the announcement," Mr. Peabody said. "The vision seems to be coming to fruition, but we still have a lot more to do."
Here are some of the restaurants on Renzell's 2015/2016 list:
Aldea
Betony
Blue Hill
Carbone
Charlie Bird
Daniel
Del Posto
Eleven Madison Park
Jean-Georges
Le Bernadin
Momofuku Ko
The NoMad
Pearl & Ash
Sushi Nakazawa
Uncle Boons
ZZ's Clam Bar