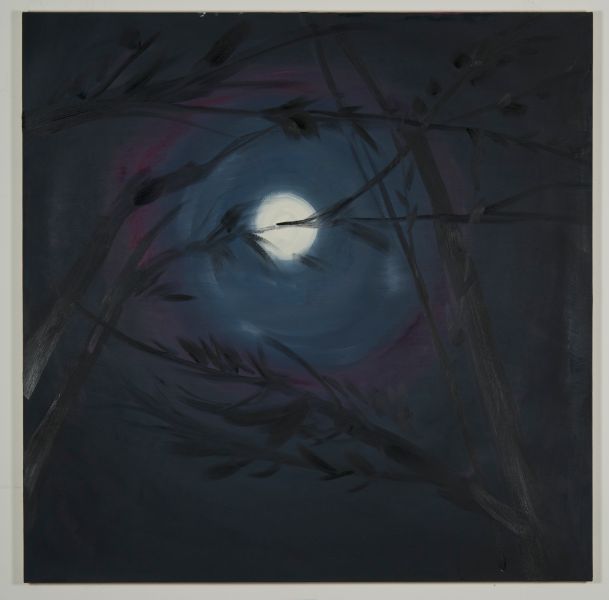 Miami Art Week gets a bad rap for being a nonstop rager, what with the Cristal, the caviar and the unicorn rides (trust me, Peter Brant can make that happen). But, in salute to the fact that what's on view (I'm talking about art, not bikini models) can be just as intoxicating, we picked out just a handful of events that put the emphasis on art.
MONDAY NOVEMBER 30
Gallery Diet
Ann Craven's I Like Blue 
Opening reception
6315 NW 2nd Avenue
5-8 p.m.
A teacher's influence lasts a lifetime. Prime example: One of painter Ann Craven's former students from a class in 2004 eventually decided to open a gallery in the Basel host-city of Miami. That student was Nina Johnson-Milewski, owner/director of Contemporary art collector favorite, Gallery Diet. Cut to 2015, and that student is about to open a show of her former teacher's work at her new location in the up-and-coming neighborhood of Little Haiti. Ms. Craven's painterly goodness is reason enough to see this show—she has serious chops—but this will also be the best place to find crusty die-hard Miami locals, the art lovers who run this city for more than just one week out of the year.
TUESDAY DECEMBER 1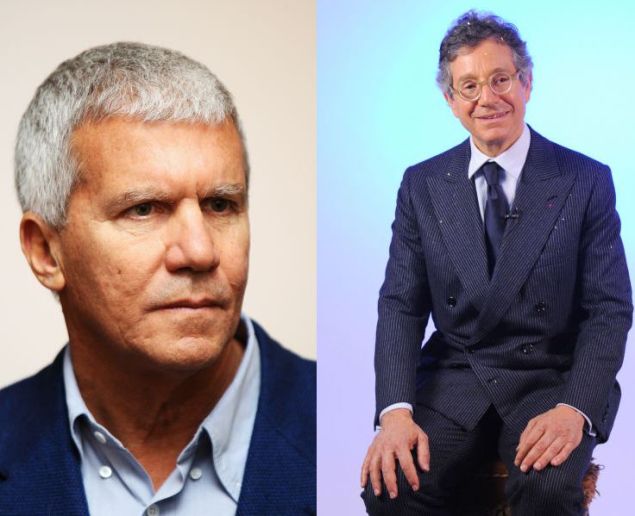 "Unrealism"
Organized by Gagosian Gallery and Jeffrey Deitch
Moore Building
3841 NE 2nd Avenue, Miami
Opening reception 5-8 p.m.
This is kind of like when the Penguin and the Riddler teamed up for the very first time: it was fearsome yet wildly entertaining. But what has finally brought former art world foes Larry Gagosian and Jeffrey Deitch together under one Design District roof? Figurative painting, of course. You just know it will be a humdinger, too, with works from both the older guard like John Currin, Elizabeth Peyton and David Salle and the very new guard, which includes young hotshots like Jamian Juliano-Vilani and Ella Kruglyanskaya. It's all part of the evil duo's diabolical plot to reallocate collector funds to their secret offshore lair, part of a grander scheme to take over the world… Can nothing stop them?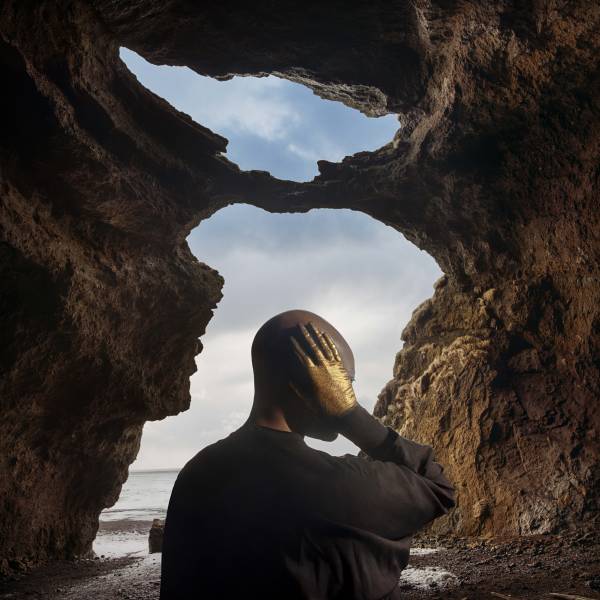 Isaac Julien | Commission for Rolls-Royce Art Programme in Miami for Art Basel in Miami Beach
Private Opening: 5 – 8 p.m.; Public view: 1st – 5th December, 10 a.m. – 6 p.m.
Jewel Box, National YoungArts Foundation
2100 Biscayne Boulevard
Rolls-Royce, the choice car of haughty old Englishmen and '90s rappers, has commissioned a new work by influential British artist Isaac Julien titled Stones Against Diamonds (Ice Cave) to be shown at the YoungArts Jewel Box as part of Art Basel Miami Beach 2015. Covering 15 screens, Mr. Julien's tour-de-force was shot inside isolated glacial ice caves in the Vatnajökull region of Iceland. The artist interpreted this remote landscape as a metaphor for the subconscious, a place of rich beauty that can only be accessed through psychoanalysis and artistic reflection. Damn that's deep! So if you're rollin' through Miami's Wynwood District this year in your souped up KIA, maybe stop into this exhibit for a much-needed ego (and id) check.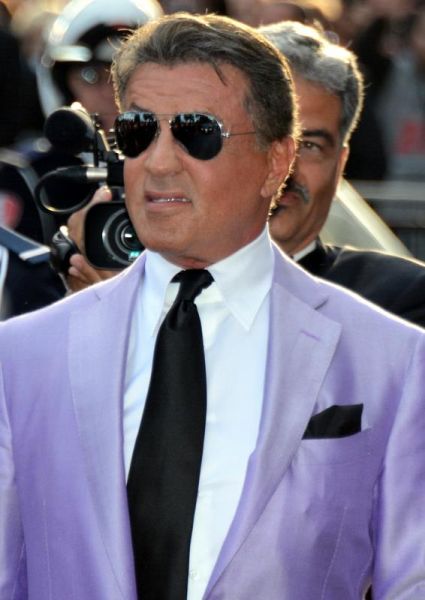 Galerie Gmurzynska 'dinatoire' for Germano Celant and Sylvester Stallone
Villa Casa Casuarina
1116 Ocean Drive
8:30 p.m. Private
Guest curator Germano Celant organized the Art Basel Miami booth for this Zurich gallery with some top-notch artists (Picasso, Dubuffet, you know, the usual masterworks) and there's a party in honor of this fact. It will be held at the sumptuous Villa Casa Casuarina, better known as the former castle-like home of the late fashion designer Gianni Versace, a.k.a. the Versace Mansion. Oh and the star of such mega-hits as Stop or My Mom Will Shoot! and Rhinestone should be making the scene…Mr. Stallone is an accomplished painter himself, f.y.i. Sadly, the event is invite only, but if you Netflix Rocky in your hotel while drinking little bottles of booze from your mini-fridge, you can convince yourself it's more or less the same thing.
THURSDAY DECEMBER 3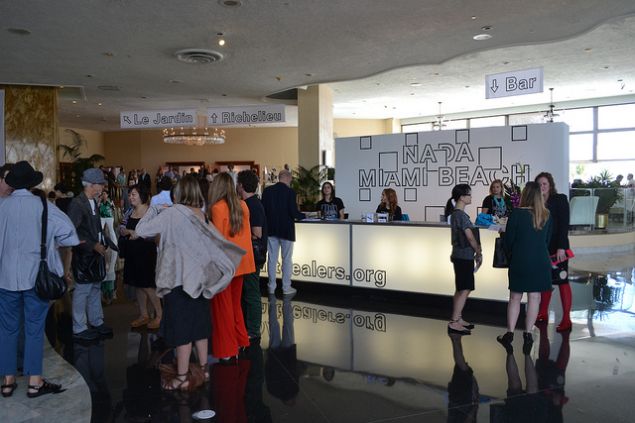 NADA Miami Beach art fair
Private preview
Fontainebleau Miami Beach 
4441 Collins Avenue
10 a.m.-2 p.m.
The market for emerging art is as dead as Dean Martin, right daddio? Wrong. That's exactly what these fat cats want you to think so they can get all the primo goodies for themselves. Well, we can't let that happen, can we? This is what you do: set four alarm clocks the night before. Print out your list of potential emerging art targets. I suggest you wear something that you can move well in (a track suit maybe) and show up to the Fontainbleau a few hours early. You might even want to wear some elbow and kneepads. The Horts are not afraid to throw an elbow or two when jockeying for position in front of the Canada gallery booth, and you shouldn't be either. Okay, deep breath… Let's do this.
FRIDAY DECEMBER 4
Edvard Munch Art Award
Shelborne Hotel South Beach
1801 Collins Avenue
By invitation, or Art Basel First Choice
VIP card
Now this is a big deal. The Edvard Munch Art Award is back after an almost 10-year hiatus, and the winner will be announced in Miami during Basel Week (yes, that thud is the sound of  Munch rolling over in his grave.) The 500,000 NOK award (roughly $58,000) is given to "an emerging visual artist, no older than 40 years of age, who has demonstrated exceptional talent within the last five years." The award also includes a solo exhibition at the Munch Museum in Oslo, Norway. Not a bad haul. That, plus the fact that the reception should be filthy with good-looking Scandinavian models, has us considering this party a rather hot ticket.