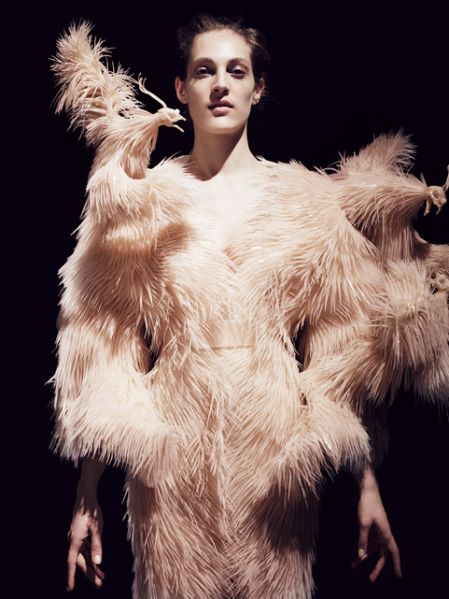 The Metropolitan Museum is worth going to any time, for almost any reason, of course. But in 2016 there will be some extra special reasons to head over to the city's most visited arts institution.
At a press luncheon yesterday the Met's Thomas Campbell revealed some of the highlights of the upcoming year: a show dedicated to incomplete artworks, called "Unfinished: Thoughts Left Visible," a look at work by female painters in revolutionary France, a retrospective of Diane Arbus' photography, and finally, "Crime Stories: Photos and Foul Play," which examines the role of forensic photography.
About two-thirds of the Diane Arbus work has never been exhibited before. Works from the collection of magician Ricky Jay will also hit the Met: the drawings of handless and footless German artist Matthias Buchinger, who became an accomplished draftsman (and a ladies' man!) despite his disabilities.
Next year will also mark the inaugural season at the Met's new space down the street (formerly occupied by the Whitney, which moved south into fancy new digs). That building will henceforth be known as the Met Breuer, Mr. Campbell declared. It will house the "Unfinished" show, which showcases half-done works by a broad swath of artists, from Louise Bourgeois and Titian, as well as commissioned performance works by composer and jazz pianist Vijay Iyer.
Meanwhile, the Met's Costume Institute, which has put on blockbuster shows in recent years, including "China: Through the Looking Glass" and "Alexander McQueen: Savage Beauty," is mounting "manus x machina: fashion in an age of technology." The lower-case-titled show will explore how while technology and haute couture are assumed to be anathema, in reality technology is helping shape the future of high fashion in ways we'd never imagined.