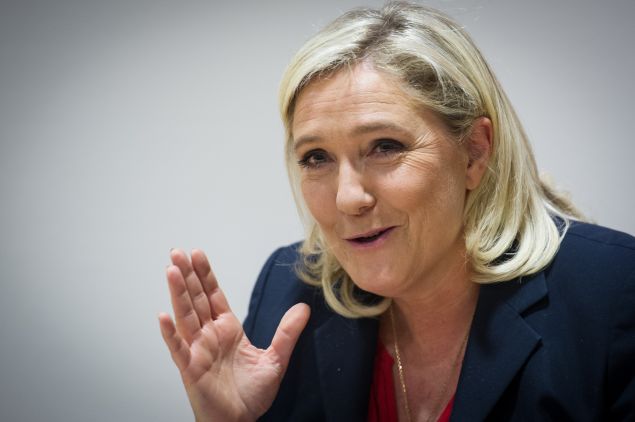 Following a rash of shootings, explosions and hostage-taking in Paris that reportedly killed more than 100 people tonight, a newly-elected New York City councilman retweeted a controversial, though popular, far right leader in France.
Joseph Borelli, a Republican from Staten Island, retweeted Marine Le Pen, the president of the National Front, the third-largest party in France. Ms. Le Pen tweeted, in French, "une colère froide nous serre le cœur," which roughly translates to "a cold rage fills our hearts." She included the hashtags "TerrorismeIslamiste" "Fusillade," meaning "Islamic terrorism" and "shooting."
Mr. Borelli described himself as a "Francophile" who had visited the nation just last year, having stopped at the Stade le France—where one of the explosions took place—and had meals in the homes of Muslim immigrants to the country.
"This is like a simultaneous bombing at Yankee Stadium, Macy's Fifth Avenue, Webster Hall, City Hall and down by the federal courts," he said. "It's unfathomable."
Ms. Le Pen's National Front is known for its strident criticism of illegal immigration, the European Union and Islam. Reviled by liberals, Ms. Le Pen is viewed as a top contender for president of France. In one 2010 interview, she declared "the progressive Islamisation of our country and the increase in political-religious demands are calling into question the survival of our civilization."
Mr. Borelli was careful to separate himself from what he also called the National Front's "far right" views. He called the relationship between the French government and its Muslim immigrant population "complicated," and criticized the country's ban on veils in public schools.
But he argued both European nations and the United States should reconsider allowing refugees out of Syria through their borders—contrasting with Mayor Bill de Blasio's call for America to admit more people fleeing the war-ravaged nation.
"It's a pivot point for French politics and the entire EU to reexamine their policies," he said. "I think it's a serious moment and step back and consider who it is we should be allowing into this country."
At the time of Ms. Le Pen's tweet, it was not known if Islamic terrorists, particularly the Islamic State, were behind the chaos in Paris, though on Saturday President Francois Hollande of Paris blamed the radical Islamic group for the attacks.
Affiliates of the group were responsible for the attacks on the French satirical newspaper Charlie Hebdo in January.
Updated to give a more accurate translation of Ms. Le Pen's tweet.