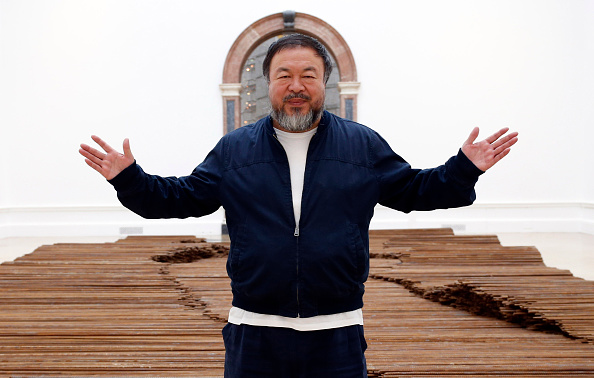 Chinese dissident artist Ai Weiwei is about to begin a three-year gig as visiting professor at the Berlin University of the Arts. At a talk at the school on Sunday, he was asked if he could define art. His answer: "It's a bit like with sex. One can have a lot of experience, and nevertheless find it extremely difficult to define."
Vanity Fair's "man on the street," Derek Blasberg, interviewed filmmaker Lisa Immordino Vreeland about her new documentary Peggy Guggenheim: Art Addict, which features long-lost taped interviews with the patron.
George Lucas' Museum of Narrative Art got approval to start construction from the Chicago City Council, despite public outcry over its mountain-shaped design.
Rome's Trevi Foundation, best known for its close-up in Fellini's La Dolce Vita, will open to the public after an 18-month restoration project.
Artist Christo will be awarded France's insignia of Commander of the Order of Arts and Letters.