The pages of the 2016 Pirelli Calendar have finally been unveiled. Presented today at the Roundhouse in London, the 43rd edition features thirteen women from a wide range of professional backgrounds. Although much of the calendar features familiar faces to an American audience–from Patti Smith to Yoko Ono–Ms. Leibovitz snapped women from every corner of the globe.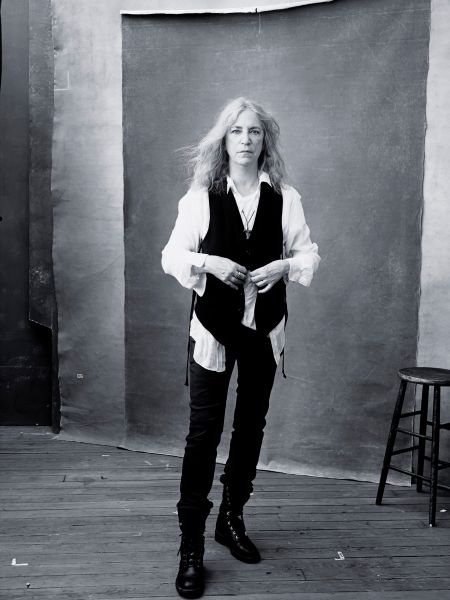 The 2016 calendar includes international women like Yao Chen, the first Chinese UNHCR Goodwill Ambassador, Shirin Neshat, an Iranian artist, and Natalia Vodianova, a Russian top model and philanthropist. Ms. Leibovitz photographed all the women in her New York studio this past July and this is the second Pirelli Calendar for the famed portraitist. She shot her first calendar back in 2000, which showcased choreographer Mark Morris's dancers and was Ms. Leibovitz's first collection of nudes.
"The 2000 Calendar was an exercise in photographing nudes. It was a simple concept," Ms. Leibovitz said in a press release. "For 2016, we did something completely different, but it is still simple. It is a classic set of black-and-white portraits made in the studio."
While Ms. Williams' and Ms. Schumers' portraits show some skin that might catch more viewers' attention–as well as convey more of each woman's respective personalities–the simpler shots of Ms. Smith and Ms. Chen are less evocative. But perhaps that's the point.
After being approached by Pirelli with the idea of photographing distinguished women, Ms. Leibovitz said she aimed to shoot the women as they were, "with no pretense."
For Ms. Williams, it's her athletic physique that defines much of her character, while Ms. Smith's casual stance and combat boots might be the key images that best portray the singer. As for Ms. Schumer, it's her confidence and brazen hilarity that are accurately depicted in the calendar.
"I'm a great admirer of comediennes," Ms. Leibovitz said. "The Amy Schumer portrait added some fun. It's as if she didn't get the memo saying that she could keep her clothes on."