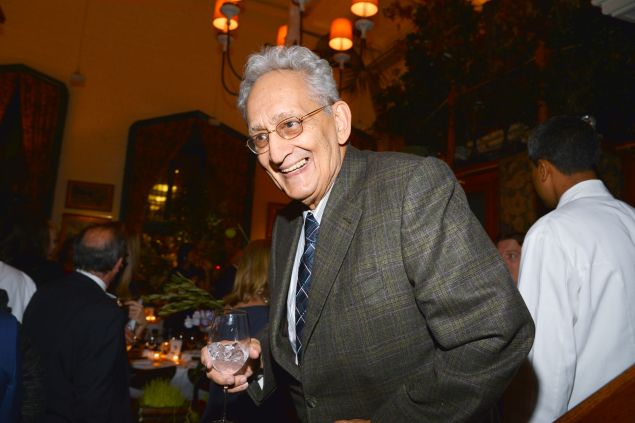 While the phrase "artist's loft" is definitely up there in the broker listing repertoire, for one unassuming Soho loft, it actually rings true.
A one-bedroom, one-bathroom apartment at 140 Sullivan Street that has a colorful history as the home and studio of a number of renowned artists, Frank Stella foremost among them,has hit the market, asking $1.91 million.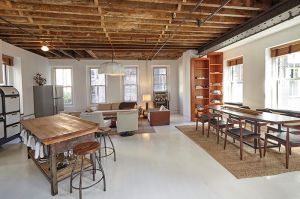 "It has been an enclave for artists…it has that history, that allure. Frank Stella lived in it," and used the above apartment as his studio, Brown Harris Stevens broker Barry Herbst told the Observer.
Mr. Stella then sold the property to Lance Fung, a gallerist and curator.
"It's obviously unconventional that the property was passed down from one artist to another, but it is unique," Mr. Herbst opined.
Though, we have heard from one longtime resident of the building who claims that it was actually Mr. Stella's ex-wife, Barbara Rose, and their child who lived in the co-op.
"[The current owners'] only interest is selling it at the highest price possible," she griped. The brokers, however, have maintained that Mr. Stella lived there, too.
In any event, the co-op, which has thirteen windows and three exposures, was then sold by Mr. Fung to its current owner, photographer Sasa Mahr-Batuz.
Mr. Mahr-Batuz has put the apartment on the market because, according to Mr. Herbst, "He doesn't really use the property as much as he would like…he is traveling a lot for work."
"It has a creative vibe," said Brahna Yassky, who shares the listing with Mr. Herbst. "You walk in and you immediately feel calmer."
"It's perfect for someone looking for something that feels authentic and original, not cookie cutter, not slick," she added.
While the criteria for the next inhabitant of the loft is not limited solely to those within the creative industries (no Artist in Residence requirements here), it does have certain characteristics that might perhaps be more attractive to artistic types.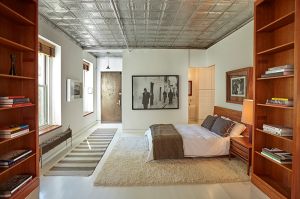 "I think preserved is a good word for it," Ms. Yassky said. "It has the original charm of an authentic loft, yet it has modern features that people need for modern life," i.e. a washer and dryer and new air conditioning. A rather quirky and/or charming feature is the restored Magic Chef stove, circa the 1950's.
"This isn't a slick loft," said Ms. Yassky. "The people who seem to be falling in love with it, and as far as I'm concerned, the true charm of it, is when you walk in, and you feel like, 'wow, I'm in a really unusual place that feels like it has history.'"
Slick, no, but polished yes—it does cost nearly $2 million, after all! Still, for extra authenticity points, there is the building's original use—a Frederick's art supplies stores.