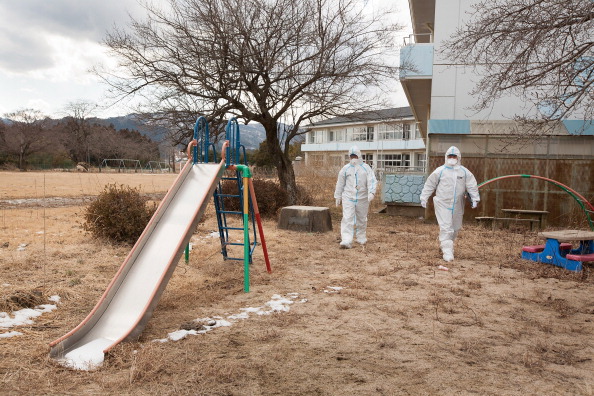 Japanese artist collection Chim-Pom is bringing art to the "difficult to return" zones of Fukushima. The group has mounted an installation over four venues within the largely abandoned region, featuring artwork by Ai Weiwei, Taryn Simon, Trevor Paglen, and more. But don't expect to see the work in person anytime soon. Radiation is still a huge concern in the area, and visitors will only be able to visit when the area is deemed "livable" again.
The New York Public Library had abandoned former plans to store its research collection in New Jersey. Instead, the library is building a complex and high-tech storage system 17-feet beneath Bryant Park to house 2.5 million research works.
New York City has made strides in arts eduction following a dismal 2014 report from New York City comptroller Scott Stringer's office. A new report from New York State controller Thomas P. DiNapoli's office shows 95 percent of city high schools surveyed in 2014 completed mandatory arts classes. A $23 million boost in funds to the education departments 2015 budget has also helped pay for new teachers.
Due to the attacks that occurred in Paris Friday evening, Paris Photo art fair—which was slated to run through Sunday—was closed early.
Interest in art from East Africa is growing steadily at auction, in part thanks to a growing wealthy middle class in Kenya.
The San Francisco Fine Arts Museums' chief financial officer Michele Gutierrez has lost her job after she alleged to city officials that the museum's board chair and chief executive Dede Wilsey were involved in improper use of funds. After filing a complaint with the city controller and attorney general in October that detailed Ms. Wilsey use $450,000 of museum money to pay "ailing" former staffer   Bill Buggins without board approval, Ms. Gutierrez was placed on administrative leave.