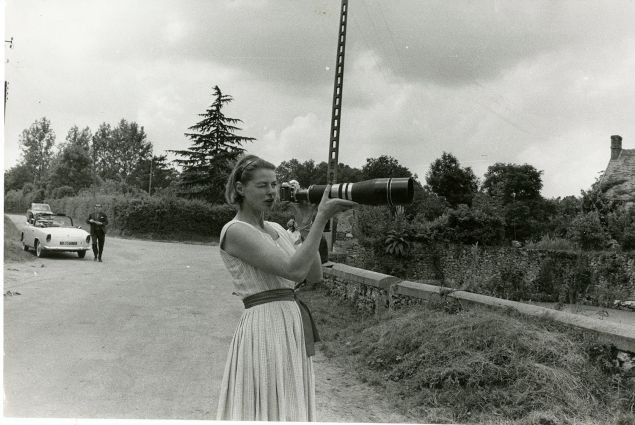 The last time I saw Ingrid Bergman, she was sitting on my living room floor, eating dinner off the coffee table. Some friends on a lower floor had graciously loaned her their apartment while she was in town to consult an army of cancer doctors. I ran into her in the elevator and asked her to dinner; she graciously accepted, and an unforgettable evening was spent in the presence of a goddess. She was warm yet cool, patrician yet earthy, worldly yet unpretentious, beautiful without makeup, and determined to ignore her declining health for a night of fun and music and homemade lentil soup. She was the real deal. She said she was going home to record a pleasant experience in her diary. She was all the qualities on view in Ingrid Bergman In Her Own Words, the remarkable new documentary by director Stig Björkman. In short, she was unforgettable.
---

INGRID BERGMAN IN HER OWN WORDS ★★★★
(4/4 stars)

Written by: Stig Björkman, Dominika Daubenbüchel and Stina Gardell
Directed by: Stig Björkman
Starring: Jeanine Basinger, Ingrid Bergman and Pia Lindström
Running time: 114 min.

---
This is what you got when you met her, and this is what you get in the movie. The camera loved her and she loved cameras. She owned a lot of them and carried them around to record every event in her life, big and small. You see her work behind the camera here, as well as the artistry that won her three Oscars. Compiled from six decades of diaries, archival footage, home movies of family vacations and interviews with her four children and best friends, an indelible portrait of a headstrong, determined woman emerges through the fog of fan magazines and gossip columns to eschew every hint of bogus celebrity or insincerity. Yet there is also an inescapable underlying restlessness born of the insecurity that ruled her life.
Losing her parents at an early age, she longed to shower her own children and three husbands with the affection, commitment and emotional security she never got herself. But she didn't know how. So by their own admission, she was more of a friend than a mother. She adored her first husband, Dr. Petter Lindstrom, and vowed to never leave him, but she also had a burning ambition, which she admits more than once. It took her all the way to Hollywood, away from Sweden, her husband and baby daughter. Under contract to David O. Selznick, she achieved instant stardom, but her voice on the soundtrack confesses, "I've seen so much, and yet it was never enough."
Never satisfied with success and bored by America, she followed Italian director Roberto Rossellini to Italy for the dreadful hysterics and erupting volcano in Stromboli, sacrificing her marriage and deserting her child to live with another man so far away. One of the most touching moments in the film is Pia Lindstrom's candor about the traumatizing impact of her mother's farewell letter.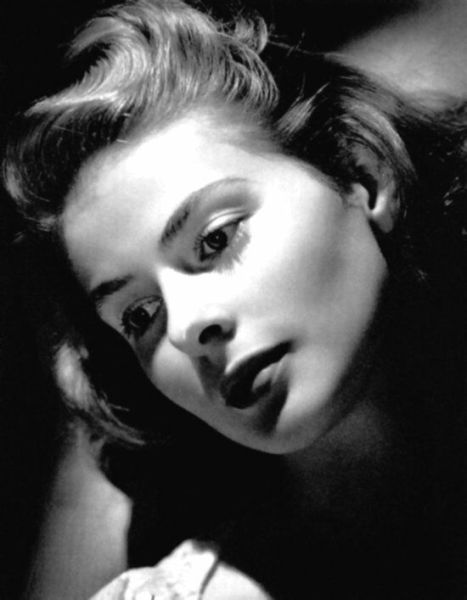 The resulting scandal dealt a deathblow to Bergman's Hollywood career, but again she was miserable with the undisciplined way of working in Italian films, so she left three more children behind as she conquered new horizons—in London, Paris and New York. "I've gone from saint to whore and back to saint again," she says wearily, "all in one lifetime." Everyone forgave her, including her beautiful children. She cherished them—beautiful, elegant Pia, the Rossellini twins Roberto and Ingrid and actress-daughter Isabella—but none of them sugarcoat their resentment over the fact that she was never physically there. Her work always came first.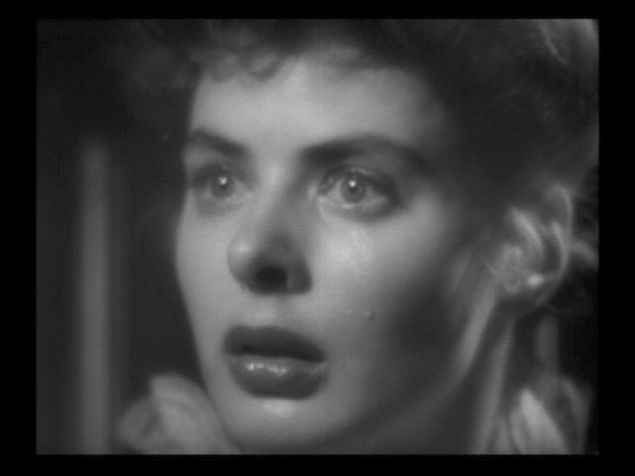 When she died in 1982, at age 67, they were all there for her, showering her with love, as the rest of us still do. Despite her fame and success, she was shy and insecure and a monument to discontent. A creature of impulse to the end, she was a woman who saved everything—from lace valentines and old passports to Oscars and tear-stained divorce papers. How lucky we are she can share them with us now. She marched to her own drummer, and the beat goes on.