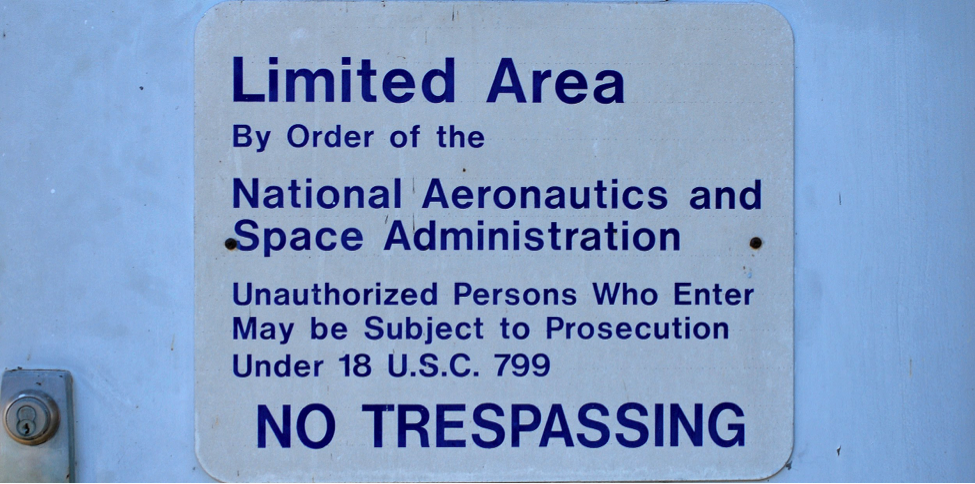 Tucked away in the industrial zone of Kennedy Space Center in Florida is the Payload Hazardous Service Facility (PHSF) where Orbital ATK's 20.5-foot-tall, cylindrical Cygnus spacecraft is loaded with over 7,000 lbs of cargo and is in final stages of preparation for its targeted December 3rd launch to the ISS.
5 months after the explosion of the SpaceX Falcon 9 during cargo resupply service mission 7 and 1 year after the explosion of the Antares rocket during Orbital ATK's last resupply mission, Observer Innovation joined NASA and Orbital ATK as they prepare for a crucial launch that will resume sending supplies to the International Space Station without the help of the Japanese or the Russians.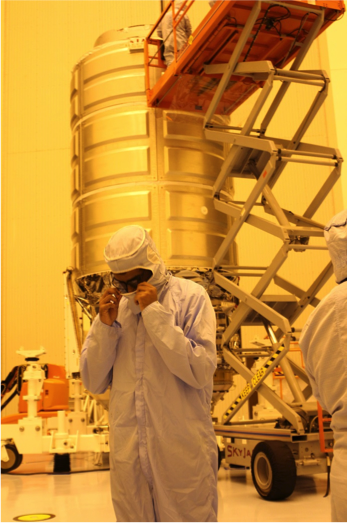 Preceding my entrance to the facility's clean room, NASA safety expert Don Clarkson explained that the area was "very safe" but contained some hazardous elements that I needed to prepare for. These materials included 450 KG of Anhydrous Hydrazine and 375 KG of Nitrogen Tetroxide – chemical compounds used in rocket propellent. I was instructed to study the exits upon entry to the facility and be alert in case a quick evacuation was necessary.
My first stop in the facility was a security checkpoint where my NASA-issued badged was taken and placed on the wall right next to the badge of Orbital ATK Mission Manager and former ISS Astronaut Daniel M. Tani who was in attendance to explain the nuts and bolts of the mission. Armed with my newly inflated ego and a pair of baby-blue booties that didn't really fit my feet, I continued into the changing area.
I was quickly sized up by NASA personnel and given a "clean suit" to throw on over my clothing. In science fiction films and b-movie virus thrillers, there are always strange rooms where people dressed in these particular suits stand in for a few minutes while streams of air are blown at them. Still, I have no idea how this room or "air bath" shielded me or the spacecraft from contamination.
Having already visited the larger-than-life Vehicle Assembly Building and the International Space Station Processing facility, I thought the usual wonder that I've experienced over the past year reporting from Kennedy Space Center would have reduced my sense of awe. I was wrong. Walking into the high-bay which is aptly named for its vertical height, stirs the imagination.
The room is littered with unrecognizable tech, hardhats, heavy industrial equipment and even the smaller tools found in a standard workshop. As with almost every facility I've explored at NASA's Kennedy Space Center, the technology being used is a patchwork of old and new.
Currently occupying the high-bay is Orbital ATK's Cygnus spacecraft which stood vertically between the two parts of its protective fairing as a team of engineers make inspections and adjustments on the cargo module's hull. Behind the Cygnus are towering access doors to the Payload Hazardous Service Facility which measures at 35 ft wide and 75 ft high. The entire service bay is 70-foot-wide and 110-foot-long.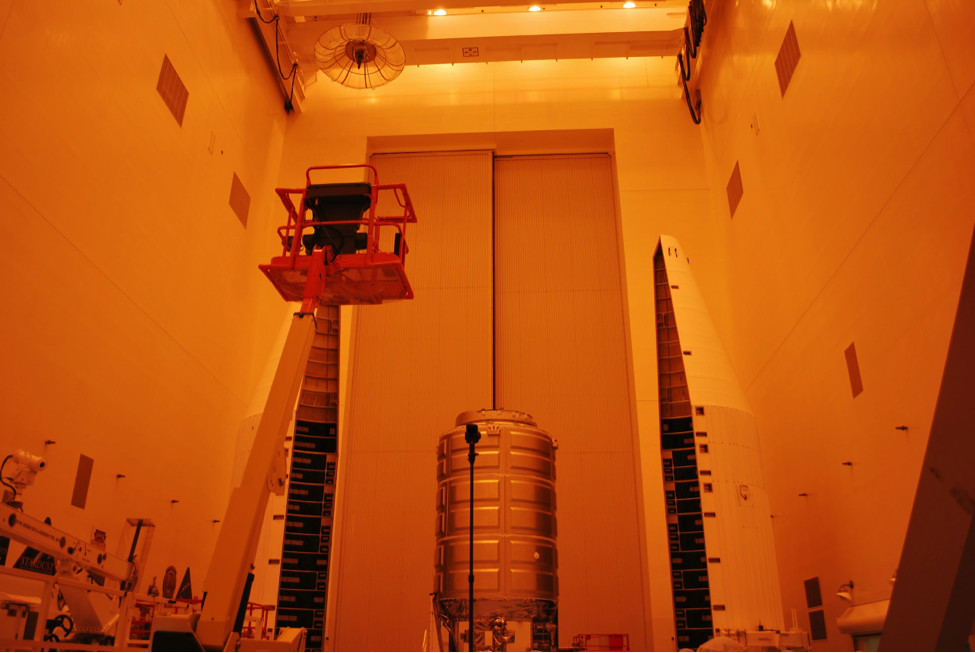 Having been grounded since last year's explosion of their Antares rocket, Orbital ATK is eager to return to flight and stresses the importance of restarting cargo deliveries to the International Space Station. NASA and Orbital have been planning this mission for about 6 months which is a relatively compressed timeline when you consider that Orbital ATK has to move their equipment across the country and mobilize their operational staff.
The Cygnus spacecraft exists solely for the purpose of resupplying the ISS which requires about 33,000 lbs of materials every year for an average crew of 6 who live and work on the space station. Speaking to myself and a handful of others, Orbital ATK Mission Manager Daniel M. Tani explained that he spent 16 years as an Astronaut with a 4-month stay on the space station and that "Giving those guys food and t-shirts is pretty near and dear to my heart."
Along with Commander Scott Kelly's highly-publicized 'year in space' research, the current crew of Expedition 45 spends a majority of their time conducting scientific experiments. This accounts for a large portion of material loaded on the Cygnus as the crew requires spare parts regularly."Think of the space station as a very complicated Winnebago and you can't stop at Wal-Mart and Pep Boys so everything that you're going to need or anticipate that you'll need for you and the vehicle has to be up there and pre-positioned," explained Tani. It was unclear if he was directly referencing the Mel Brook's classic "Spaceballs".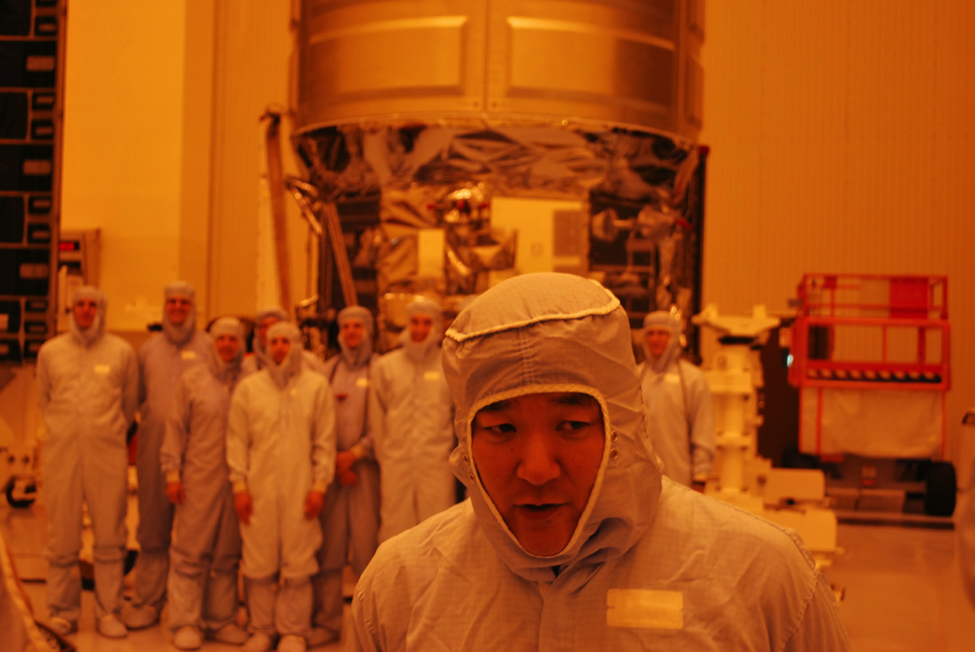 With a current active crew of 6, NASA has to make sure plenty of food is delivered to the space station which results in at least 6,000 meals being included on cargo runs every year. It's impossible to list all the types of food consumed on the ISS but the menu includes whole fruit and dishes that require hydration like mac and cheese or pasta. Food is selected to accommodate what appliances the ISS crew has available. While an oven for heating up meals can be used, they do not have a refrigerator for storing perishables.
Ketchup, mustard and mayonnaise are included in cargo resupply missions but salt and pepper are only available in liquid form. Because of the lack of gravity, Astronauts cannot sprinkle these condiments on their food because it would just float away and probably get in their eyes. Normal Salt and Pepper could also contaminate equipment or clog nearby air vents. As for beverages; tea, coffee, lemonade and orange juice are available.
Along with the usual materials included on a resupply mission, the Cygnus spacecraft will be hauling a "big and heavy" spacesuit which requires extra care during placement in the capsule. Also on board are a few small satellites which will be flown through the space station upon arrival and deployed from an airlock into the vacuum of space.
After being launched from Cape Canaveral on December 3rd using a United Launch Alliance Atlas V rocket, the Cygnus spacecraft will be guided by ground controllers to maneuver carefully near the ISS until Astronaut Kjell Lindgren can grasp it with the station's Canadian-built robotic arm. The Cygnus will then be docked with the ISS and remain there for about 3 weeks until it is fully loaded with waste material then released to burn up in Earth's orbit.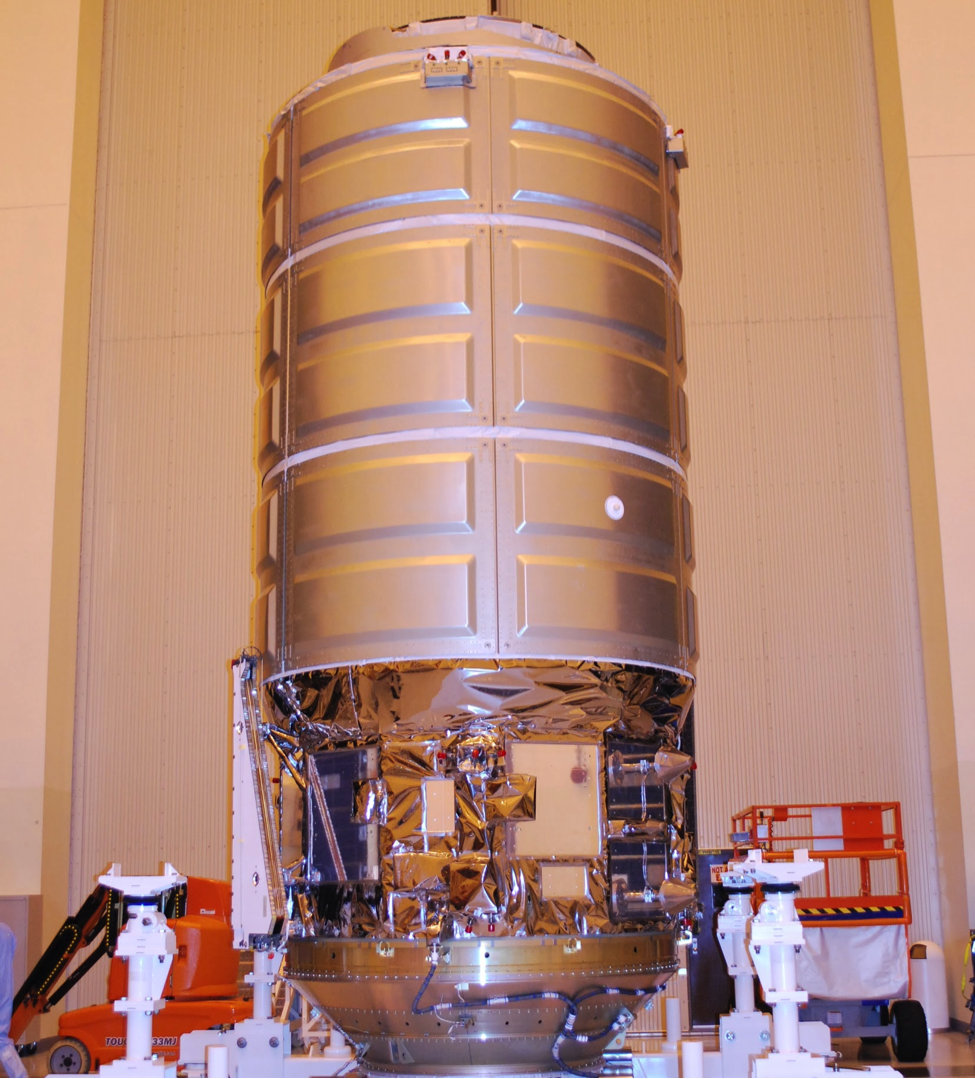 Robin Seemangal focuses on NASA and advocacy for space exploration. He was born and raised in Brooklyn, where he currently resides. Find him on Instagram for more space-related content: @not_gatsby.