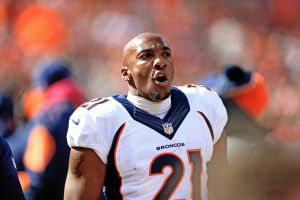 Aqib Talib didn't "accidentally" stick his finger through the narrow slit in Dwayne Allen's helmet, potentially blinding the Baltimore Colts' tight end. Instead, Talib, a Denver Broncos' cornerback with good hands and good coordination, looked as if he were zeroing in on the orb when the two argued vociferously in the closing minutes of their game on Nov. 8.
The result: a one-game suspension for Talib, who claimed that Allen was over-acting about the injury.
One game for nearly blinding a guy? And showing little remorse? But this is a slippery slope. What do you do? Call the cops? There is a long tradition in organized sports—licensed by municipalities—that they police themselves. Thus, rowdy fans are removed not by the cops but by security working for the teams.
But what about rowdy players?
Historically, penalties are handed in-house. There have been some exceptions, but just a few.
In August, in the Jets' locker room, quarterback Geno Smith had his jaw broken and, essentially, his job lost after he acted like a smart-ass with teammate IK Enemkpali. The teammates argued about a small amount of money, relative to their salaries. The The Jets promptly waived Mr. Enemkpali.
But again, no civil action.
I've seen thousands of contact sporting events, from Super Bowls to Olympics, from rugby to hockey. In one of my earliest gigs as a sportswriter, I was in Canada during the training camp exhibition season in 1969, when the Boston Bruins' baddie, Ted Green, got into a stick-swinging duel with the St. Louis Blues' Wayne Maki. Green swung his stick, and Maki retaliated and pole-axed Green, who suffered a fractured skull that cost him the season. Although criminal charges were filed against both players, the charges were dropped. Maki was suspended 30 days by the league. Even Green was suspended for a lesser time "if and when he returns." (Ironically, Maki died within five years of brain cancer.)
Should Maki have faced a criminal charge? And if so, when does athletic over-reaction rise to a criminal act? Well, paraphrasing the words of a Supreme Court justice describing obscenity: I know it when I see it. And so should sports commissioners. When an action on the court or the turf is so odious, so dangerous, there should be a mechanism for outside authorities to act. And with every act available on tape, it should be a slam-dunk to determine whether something has gone beyond the bounds of legal behavior.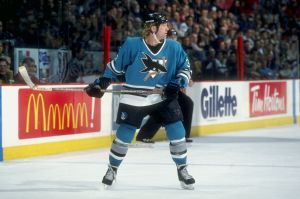 Hockey, in particular, has been in the forefront of this question because it's the only one of the four major North American sports in which every player has a stick. Legal action is rare. Fifteen years ago, Marty McSorley of the Bruins was found guilty of assault with a weapon by a Vancouver court, but received a conditional discharge and 18 months' probation. He had swung his stick at the Canucks' Donald Brashear, who fell backwards, hit his head, and suffered a concussion. McSorley's probation was academic, since he never played another N.H.L. game after he was suspended by the league for the remainder of the season. It was the N.H.L.'s first courthouse trial since 1988, when the Minnesota North Stars' Dino Ciccarelli got a one-day jail sentence (and $1,000 fine) for whacking the Maple Leafs' Luke Richardson.
We've seen some ugly incidents in basketball—who can forget the sickening sight of Rudy Tomjanovich being flattened by a roundhouse punch thrown by the Lakers' Kermit Washington back in 1977? Tomjanovich, of the Houston Rockets, was trying to break up a fight when his face was shattered. Washington was fined—are you ready?–$10,000—and suspended for a third of the season. But that was a moment that certainly called for police action.
The powers-that-be show little hesitation in disciplining players for off-the-field actions involving fights in strip clubs or domestic abuse or other ugly events. Yes, I'll concede that often a commissioner's hands are tied because of the collective-bargaining agreements struck with the players' unions.
But the players are not above the law, and no agreement, it seems to me, should permit a player to escape the legal process if his action is so egregious—and so obvious—that it has endangered, or injured, an opponent. Sure, the commissioners—or the arbitrators or whoever will decide whether this should be more than an internecine affair—will have their doubts. Their decision will be controversial, very much so.
That said, you can't have people—big people, strong people—committing actions that easily could lead to a tragedy. And beyond that—what is the essence of sport? It certainly isn't poking an opponent in the eye, and if you do that, someone in charge has to get you the hell out of there.
Gerald Eskenazi had a 46-year career as a New York Times sportswriter. He currently lectures on sports and the news media.