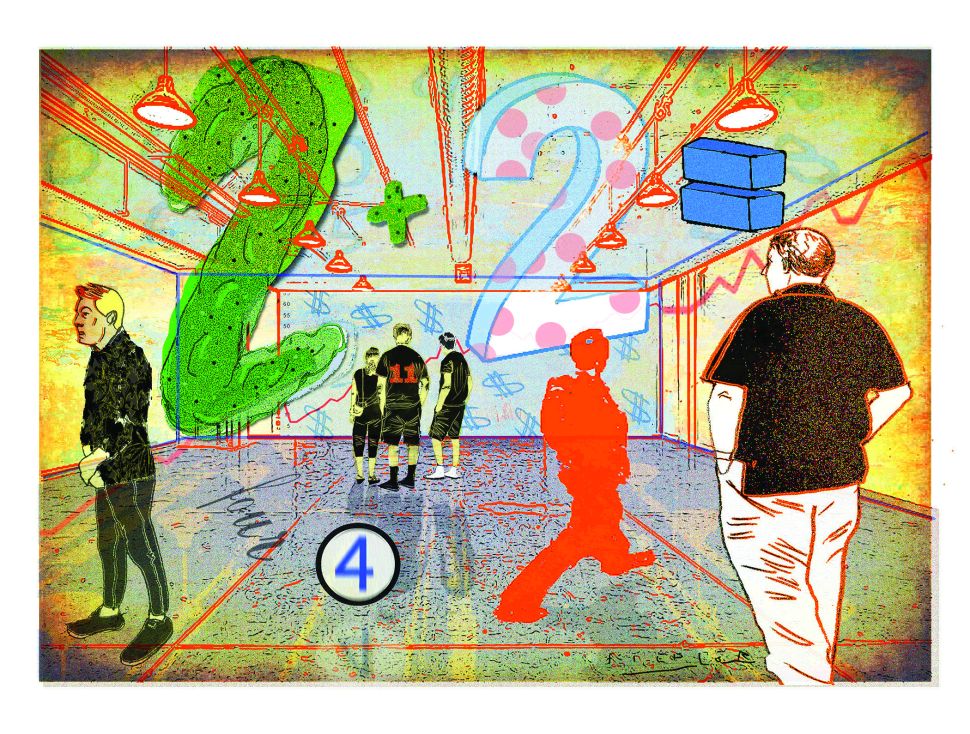 Pity the poor art dealer.
Not a phrase you hear a lot in an industry where the stereotype is of jet setting and high living.
But veteran art dealers report that some big things have changed to make it more difficult, and less profitable, to run an art gallery—even in what's been, at least for the past few years, a booming market for Contemporary art. Basic expenses are way up, from the proliferation of far-flung art fairs (a slew begin this week in Miami) and rising rent, to climbing insurance and storage costs. A lot else is different, too: Of-the-moment installation and performance pieces are pricier to mount and to move than paintings. Global price databases for art let buyers comparison shop, and bargain. Partnerships with international galleries are increasingly common, and give dealers much less control over an artist's pricing than they used to have.
Add to all this the challenge that you have to make it all look beautiful and easy—nobody wants to buy a luxury good in an atmosphere that doesn't scream, or, better yet, whisper, "luxury"—and the squeeze is on.
This raises a question: What does it really cost to operate an art gallery? A survey of New York galleries offers a sense of the rising price of being in the art business.
All art dealers asked about money first talked about rent. Take, for instance, the Lennon, Weinberg Gallery, which relocated to West 25th Street Chelsea from Soho a decade ago because it meant a 25 percent reduction in rent for the gallery, according to co-owner Jill Weinberg Adams. Not anymore. The math has, if anything, reversed. "Rent is my highest single expense, 33 percent of my budget." Total monthly costs for the gallery generally range from $80,000 to $100,000, she said, and the higher expenses have changed the nature of the gallery.
"When we came to Chelsea, you could run a gallery on what you sold from your exhibitions of living emerging artists, but now you can't. We've learned that in order to support those exhibitions, it's increasingly important to represent a prestigious estate or two and to have sales on the secondary market, because those are more reliable income streams." She added, "My back room is very important to me."
Of course, the expense of high rent in Chelsea can be offset by moving, so relocation is an increasingly common solution. McKenzie Fine Art, Andrew Edlin, Zach Feuer, Foxy Production and CRG Gallery are among those who have moved in the past year or two to the Lower East Side, while Casey Kaplan and Edward Winkleman relocated to the Flower District, and they are hardly alone.
The rent differential is significant, with average Lower East Side costs of $80-$100 per square foot, as opposed to $100-$150 in Chelsea, according to Simone Lillian, a commercial real estate agent at Sinvin Realty.
When dealer Betty Cuningham moved from West 25th Street to Rivington Street on the Lower East Side last year, her rent went from $25,000 per month to $14,000, she said, and by moving to a location not in the Chelsea flood zone the gallery also received a rebate of 25 percent from the company in charge of its fine art storage.
But galleries have few other options for reducing their costs. Payroll, after rent, tends to be the next highest budget item, and the usually small staffs can't be outsourced to Asia. There are many other permanent gallery expenditures, such as the cost of attending fairs, storage, insurance (health, premises and fine art), crating and shipping, legal, entertainment, advertising and promotion, and none of these costs are lessened by relocation.
The noted Maxwell Davidson Gallery on West 26th Street, a family partnership with two full-time and one part-time employee(s), costs between $50,000 and $80,000 per month to operate. "Our rent is somewhere between 15 and 20 percent of our budget," said Maxwell Davidson IV. "It's hard to say what percentage is payroll, because we are a family business, and money gets pumped back into the business. We take out what we need." They now do between four and six art fairs a year.
At CRG Gallery, sales at the half-dozen art fairs in which it participates now provide half of its annual earnings, said co-owner Richard Desroche. The payroll consists of the gallery's three owners and four staff members, all of whom take a salary. Reducing the number of art fairs that it attends, which each cost between $50,000 and $100,000 (for booth rentals, shipping, lighting, accommodations, dining, travel, entertainment and sundries), would do more harm than good, said Mr. Desroche. Among the other gallery expenses that can't really be cut, Mr. Desroche said, are storage (5 percent of the monthly budget) and insurance (7.5 percent).
Moreover, some unanticipated expenses just pop up for gallery owners.
"Artists expect all sorts of financial assistance," said Helene Winer, co-owner of Chelsea's powerhouse Metro Pictures gallery. "When artists want to finance a project, the first place they turn to is their gallery." She added that "contributing to costs of museum and biennale-type events for artists, which is a relatively new expectation that affects galleries' ability to keep their artists" are additional expenditures that cannot always be budgeted in advance. "It's our job to help," she said.
Discussions of art so often focus on how much it costs, but those costs are tied to the expense of running a gallery and running around the world to show art. "There is a lot of overhead in operating a gallery that you don't see," said Valerie McKenzie, who moved to an Orchard Street location that included 900 square feet in the building's finished basement, where gallery inventory may be stored at low cost.
Reducing overhead helps, but pressure is still on to sell, sell, sell. "I have to sell 50-70 percent of the works in the shows in order to break even," she said. "If you have one poor-selling show, you feel it for months."
Art prices may seem high to visitors to exhibitions, but discounts of 5 or 10 percent are more often the rule than not and half the sale price goes to the artist in most contracts (the gallery commission varies widely in sales of secondary-market art). Richard Desroche said that if an art fair costs the gallery $100,000, he needs to sell $250,000 in art just to break even.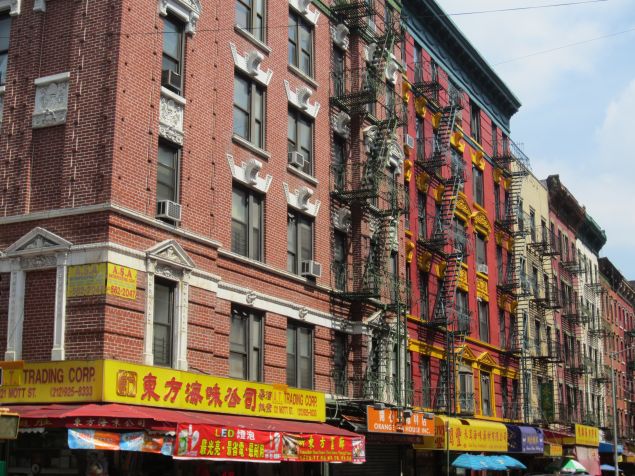 In other industries, when there are increases in the cost of doing business, you just raise prices. But work by emerging artists cannot be priced like a successful mid-career artist because a dealer's costs have risen. "You don't price things related to our costs but relative to where the artist is in his or her career," said John Thomson, founder and director of Foxy Production. So, in practical terms, increased costs tend to be swallowed by the gallery.
Gallery owner Andrew Edlin also stated, "You can't artificially price an artist's work because you have a high rent. You have to find artwork that fits your cost structure." The pressure to sell moves down the food chain to the artist, whose tenure at a gallery becomes increasingly reliant on steady sales.
It is easy, and perhaps traditional, for artists to blame dealers for their woes, but some players argue that, increasingly, the high cost of operating a gallery in New York is beyond a dealer's control.