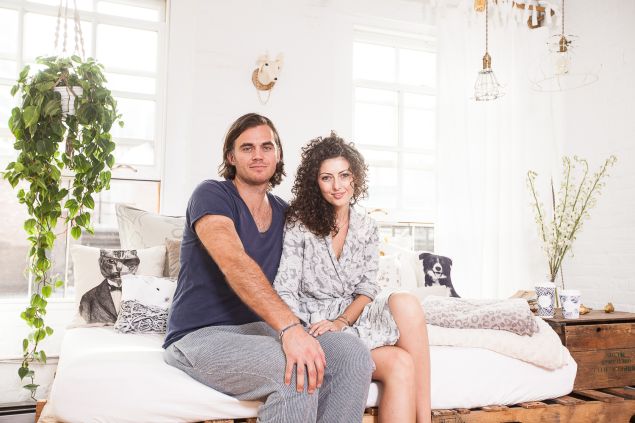 In the case of Elisa Marshall and Benjamin Sormonte, one man's garbage is another's treasure. "I don't want to go into someone's home, and be like, 'oh, I have the same bedspread or table,' " said Ms. Marshall, musing on her sun-drenched bedroom, which features apple crates as bedside tables. The couple also utilized plumber's poles as curtain rods, and designed their own headboard from a $15 metal shelf by adding a pole, and suspending pillows from it. Despite the thrifty nature of their space, the effect is fanciful and ultra-stylish.
"We'll find that one thing that we like with a bit of character, and think, 'what can we do with it? Where can we put it?' Then we'll revamp it into something else," said Ms. Marshall, who even makes a brown paper bag look good. (She repurposed a Whole Foods one as a planter cover).   
Like their coffee shops, the couple's home is eclectic and inviting. On a winter day, it's difficult to pass by the steamy windows of Maman and not go in for a cup of lavender hot chocolate. Once inside, the vintage décor and the Candace Kaye-designed cups are instantly recognizable. In December they're opening a third Maman near their home in Tribeca, and another in Greenpoint in January. Despite their busy schedule, the couple opened the red-lacquered door of their six-story walk-up and let us in on their vintage approach. Let's just say their DIY home would also get a lot of likes on Instagram.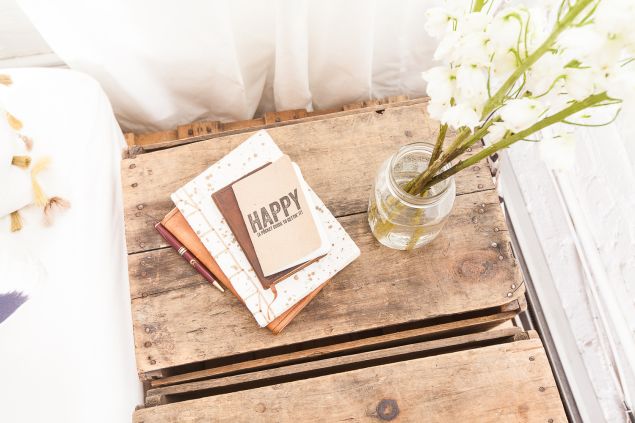 Where did you two meet? Elisa Marshall: We met at a restaurant in Montreal four years ago. We moved to New York in 2013.
What brought you out here? Benjamin Sorrante: We were partnering with my friends, the guys at Experimental Group. We were doing the wine bar La Compagnie des Vins Surnaturels. Elisa always wanted to do a café, and that's when we decided to open Maman.
How did you choose this apartment? EM: My only prerequisite when apartment shopping was that I wanted exposed brick.
BS: We wanted something unique, and didn't mind putting a little work into it.
Elisa, where do you find your inspiration?  EM: I'll find design inspiration from a particular piece or a particular pattern and then build upon that. I like Pinterest, of course, for ideas. But we have a lot of fun shopping at markets, and we'll sometimes find one piece that can turn into a whole room or collection of something.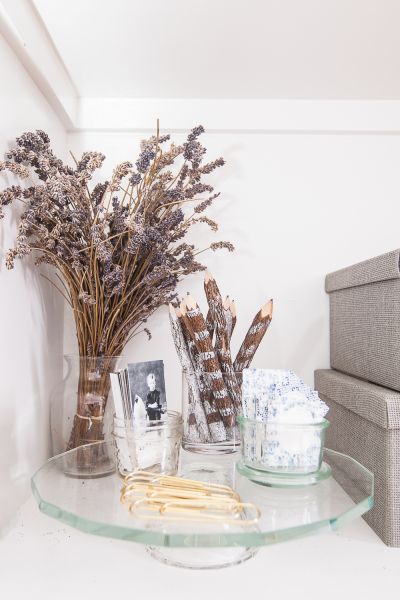 Is there anything like that that comes to mind?  EM: Everything in our house really has a story to it. For me it's too easy to go to IKEA and find some furniture, and—you know—that's it. And I can say the same for the aesthetic of Maman, too. I remember where we got every single plate that we use. It's more meaningful when you find pieces that have a little more substance to them.
BS: No later than yesterday we were at an antique store, and the guy was throwing away an armoire. I think 95 percent of people would have thought, "whatever, it's garbage." We see something in a piece like that and give a second life to it. Elisa and I carried it down the street.
Where is the armoire now? BS: It will be nice décor in our Tribeca location.
Ben, do you help with the decorating? EM: I usually get all of the credit, and take all of the credit, but he is very creative and very talented. I love [designing] as well. I think it's a collaboration. I'd say 50-50. As a business partner and as a couple, we like to do it together. We really participate—both of us.
What's your favorite object at home? BS: I like the cart. We got it all the way down in Brooklyn, and we took the subway. I remember pushing it on the street, and everyone was looking at us.
EM: And we got to one subway exit and it was only the grills that you have to go through, so we had to get back on the subway and we had to take another, and we had to keep getting off at stops until we could find one with a proper exit.
BS: It's more for the story.
Do you have a design motto? BS: I like looking and searching for "found" things rather than designer pieces.
EM: I don't want to buy anything out of necessity. We went quite some time without a dining room table, because we couldn't find the perfect one. I'd rather not have it, wait, and search and find something that I absolutely love. For me, I don't want anything in this house that I don't love. It has to be beautiful, and I have be in love with it.
BS: At that moment.
EM: And then I'll change my mind, and I'll find something else I love, and we'll replace it.
Do you do the same with everything that enter the cafés? BS: Even more, I think, because you don't have the luxury of the space. You cannot accumulate bad pieces.
You're a designer, correct, Elisa? EM: Somewhat. I did a lot of event and wedding design. And we're also—both Ben and myself—working on freelance interior design projects.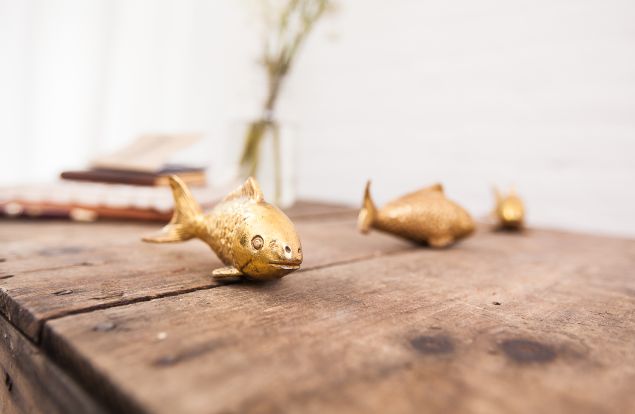 How would you describe your style in one word? BS: Opportunistic. In the sense that if we see something, and we like it, we buy it and then think of something to do with it.
EM: We're sentimental. There's a story behind every piece.