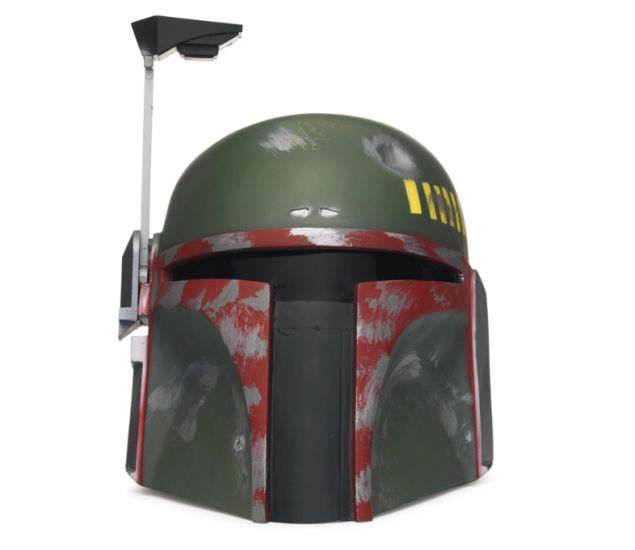 With Star Wars: The Force Awakens on the horizon, Sotheby's announced its first all Star Wars auction. You read that right—Sotheby's is now hawking Han Solo figurines.
The 175-lot sale is comprised entirely of the private collection of Nigo, the Japanese entrepreneur who founded highly fetishized clothing company A Bathing Ape (also known as Bape), among other fashion lines and ventures.
The collection—which features helmets, cards, action figures, toy light sabers and a Jabba the Hutt cookie jar—particularly emphasizes Boba Fett, the character who emerged as a cult favorite before the prequels were released (and whose father is revealed in those as the genetic source of the Clone Army). Fett is, apparently, a favorite of Nigo.
Also hitting the block is a set of "Revenge of the Jedi" backing cards. An early version of the third Star Wars film had that as working title but was later axed when, as Sotheby's says in its statement on the collection, "George Lucas decided that 'revenge' was unsuitable for the film's title as a true Jedi would never seek revenge!"
The online auction starts at 10 a.m. EST on December 11 at sothebys.com/starwarsauction.
Estimates range from $200 to $35,000.