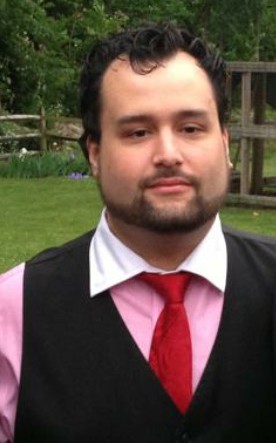 A GOP operative in Bergen County is encouraging fellow Republicans to join him in a push for current Bergen County Republican Organization Chairman Bob Yudin to step down effective immediately. Albert Enriquez, 31, worked on the campaigns of the Republican freeholder candidates in Bergen this year, but all three lost to the Democrats.
"Bob is a great guy, he did a lot for the party but his leadership hasn't been what we've needed," Enriquez told PolitickerNJ. "We have suffered loss after loss. The most unfortunate thing is that the younger guys like myself haven't been given real opportunity in Republican Party. I have seen them brushed off or relegated to answering phones."
According to Enriquez—who on Wednesday started a facebook group called "Republicans for the Resignation of Bob Yudin"—Yudin should not run for reelection as he said he was planning.
"Waiting until everything is settled isn't an option," Enriquez said. "We need to get new leadership in place. We need to show that the party isn't stagnant and that youth is in the party."
Enriquez also said that the chairman has been too unsuccessful in fundraising to warrant another term as chairman.
"Bob Yudin and his administration have utterly failed," he said. "He is unable to raise any money of a meaningful amount. He is unable to win any major races. The hands-off approach to senate races, assembly races and local races has created complete and total dysfunction."
Enriquez joins Fernando Alonso—the short-lived replacement for disgraced candidate Anthony Cappola on the LD38 ballot—in calling for new leadership.
"He has built a great legacy but by not stepping down now he tarnishes everything he has done," Enriquez said.
Wyckoff Mayor Kevin Rooney has already said he will be running for the position. According to Enriquez, former Assembly Majority Leader Paul DiGaetano is also strongly considering a run but has not confirmed that he will be pursuing the BCRO candidacy.