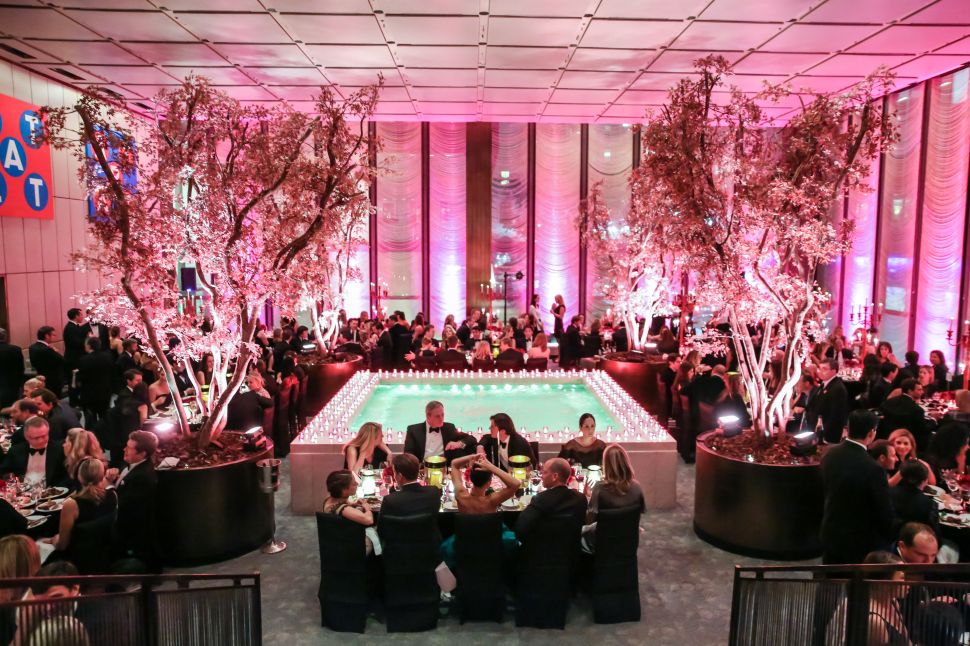 The Society of Memorial Sloan Kettering Cancer Center has held their annual "Fall Party" at The Four Seasons Restaurant in the Seagram's Building for over a generation. Last night, the Cancer center's iconic New York social event bid farewell to the equally iconic New York eatery. Come next year, The Four Seasons will be shuttered, and The Society of MSKCC, as many refer to it in short, will have found a new home for their annual fall festivus.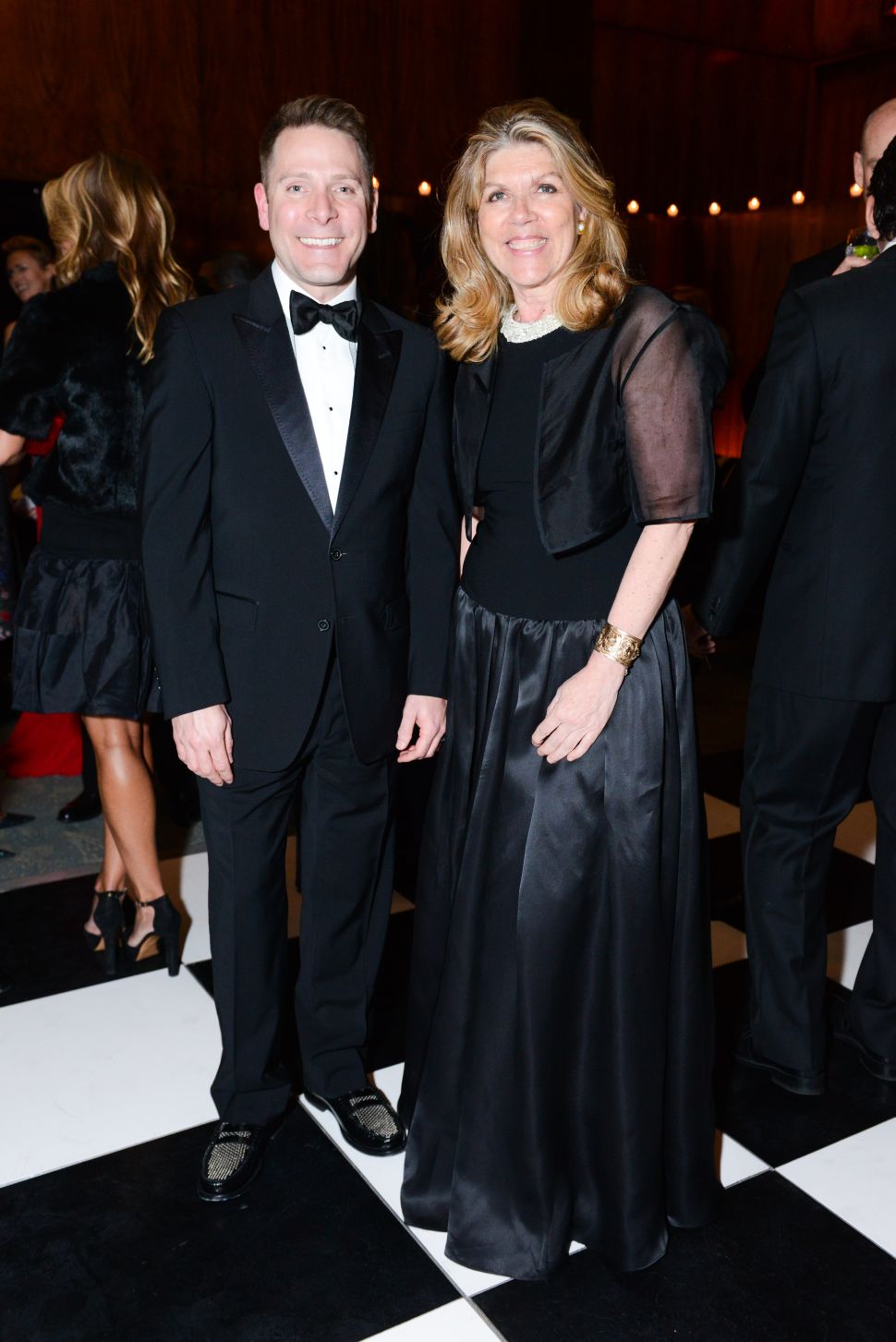 "For me it's a little bit nostalgic," Lavinia Branca Snyder, The Society of MSKCC's President, said standing alongside Dr. Scott Dingeman, who was honored for his new role in spearheading the hospital's initiative to incorporate holistic treatments into the healing process for pediatric patients and their families. "Many organizations have placed in these walls the energy and the joy of celebrating a night like tonight to raise funds for our hospital. I'm thinking it will be a little bit sad, but I'm hoping when the new space opens it will be equally as welcoming as it's been for us for a generation. I don't know about our generation, but the next generation will hopefully find a home here. I will certainly come to see, because I am very curious." 
"I mean first of all I have never seen the room look as beautiful as it does tonight," Eleanor Ylvisaker, the new head of the center's Associates Committee for young members said, wearing a dress from the evening's sponsor, Valentino. "I have to say I was blown away when I walked in. Ron [Wendt] did an amazing job, and it fits in so well with the sponsor and the theme of the night. It's bittersweet. It's a special night, and we're so happy we've been able to do this party here for so long, but there's no venue like The Four Seasons. We've had a lot of discussions, but nothing we love yet."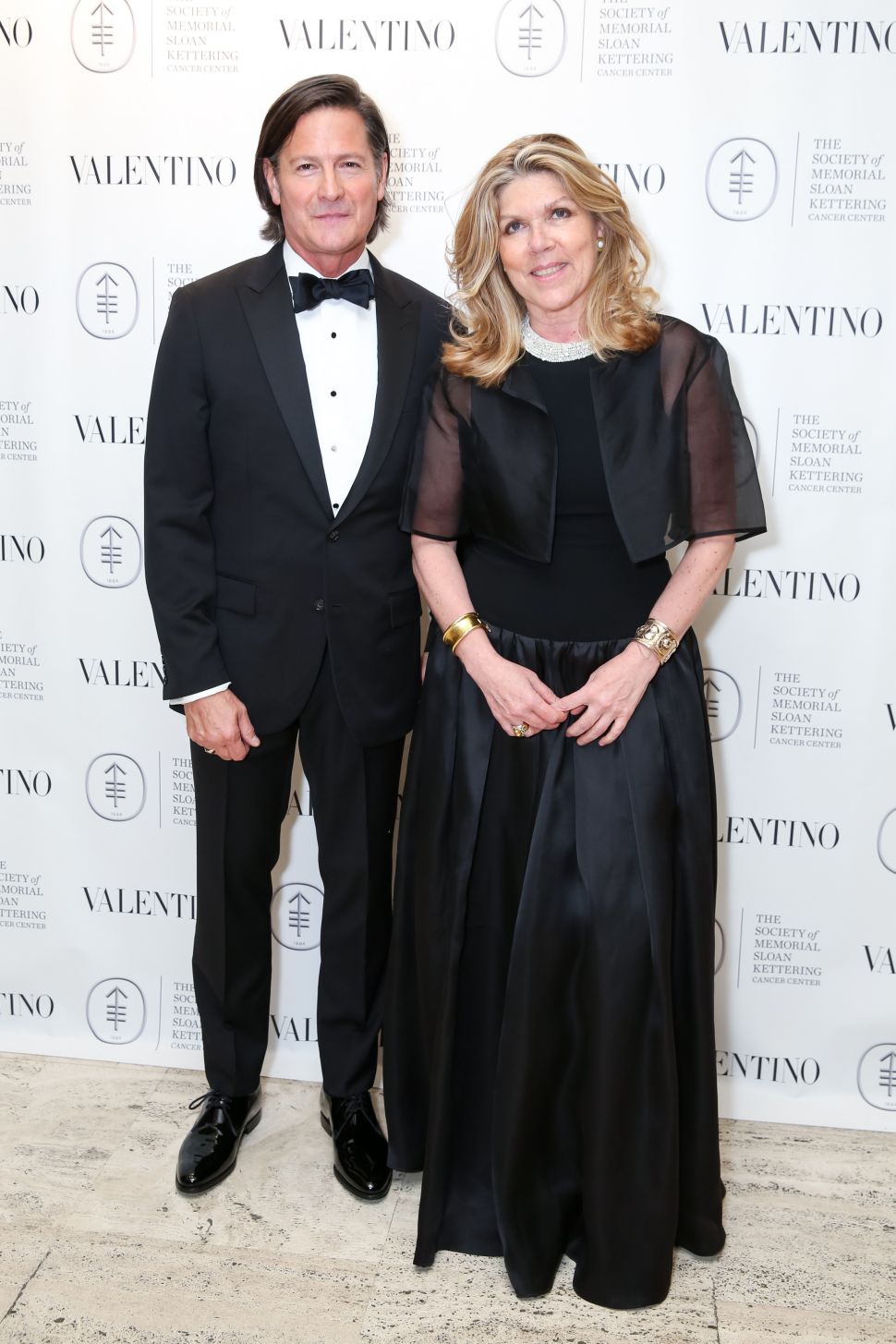 Ron Wendt, and his partner Philip MacGregor, were tasked with producing the event, which was replete with the signature hue of Valentino red in a variety of forms. "It's so masculine, so it's a difficult space for the event," Mr. Wendt said of the Phillip Johnson-designed restaurant a few days before the party. "We deal with the committees, and they often want to go with white, and end up looking very similar to every other party. You need to be really strong and bold with a space like this, and we try to get our inspiration from the sponsor or fashion house, so we started with Valentino." 
Mr. Wendt has worked with the venue for almost 15 years on nearly 50 events he estimates, including one woman's 50th birthday party which required the walls of eatery's entire pool room to be transformed to mimic the quilted leather of a Chanel bag. The birthday also included a performance by Swedish House Mafia. These sort of opulent details are old hat for the party planner extraordinaire. He once charmed his way into a closed FedEx office to retrieve a 25 x 30 ft recreation of Manet's "A Bar at the Folies-Bergère" for a party in the LVMH Tower.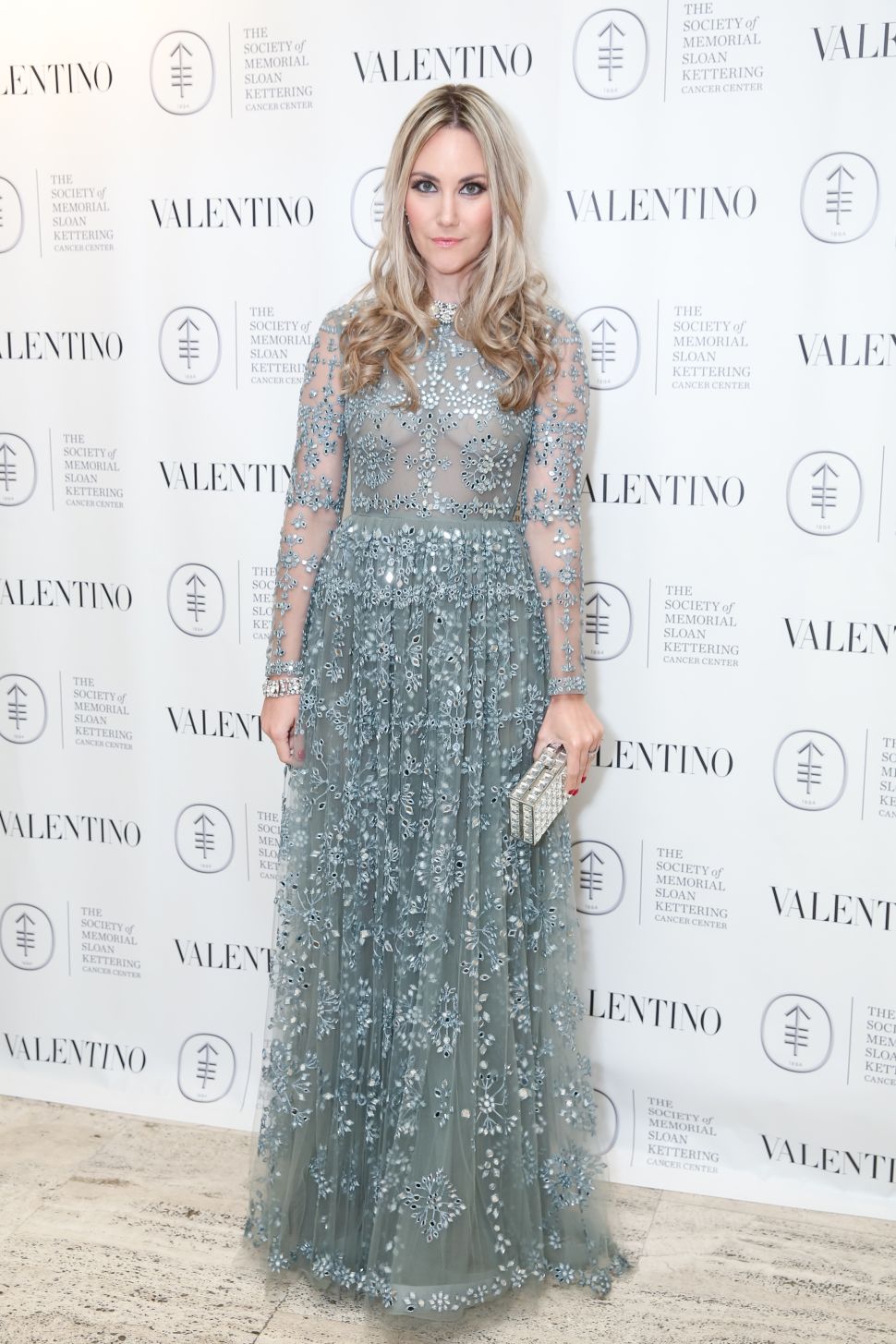 He is intimately aware of the slightest changes in the space, tough he, like many other loyal diners, could not forget about the removal Picasso's Le Tricorne from The Four Seasons last September. "I'm curious to see how it feels without it, because it was in that sort of connecting hallway," he recalled of the space often referred to by guests as Picasso Alley where the 20 x 20 ft painted stage curtain used to hang, "I wonder if anyone will even notice it's gone."