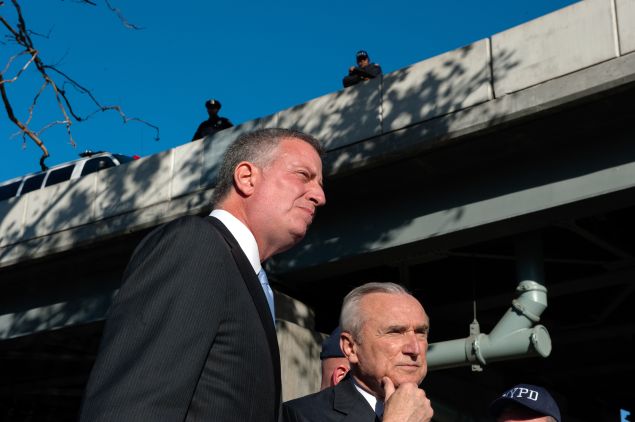 Echoing his police commissioner and a growing chorus of law enforcement officials, Mayor Bill de Blasio blasted tech companies offering encryption apps for cellphones, arguing they are "making life easier for the terrorists."
Mr. de Blasio's comments came as Obama administration officials claimed that the terrorists who executed the Paris attacks last week used new encryption technologies to organize the plot.
"It's a very troubling reality and I want to be blunt," Mr. de Blasio, a Democrat, said in an interview today with CNN's Wolf Blitzer. "There are companies that in order to make a profit are providing this software, providing the apps that are unfortunately making life easier for the terrorists."
Mr. de Blasio said companies shouldn't do anything that even "inadvertently" helps terrorists, and said there should be no communications among terrorists that law enforcement can't access. "I think we have to be very blunt. If it takes shaming these companies, we have to do that."
"They are creating a product that unfortunately creates a stream of information that law enforcement cannot find," he added. "These companies need to take responsibility and work with law enforcement … you can't have terrorists active around the world and be undetectable because of technology created by private companies."
Obama administration officials say the Islamic State, the terrorist group which took credit for killing 129 people in Paris, are using a wide range of encryption technologies, many of which are freely available. Apple, for example, offers encryption as part of its iMessage service.
Terrorists, though, have long been able to communicate on encrypted devices and there are downsides to offering a so-called backdoor to law enforcement looking to gain access to these devices. Beyond privacy concerns, a major factor in the support for encryption, allowing law enforcement to decode encrypted messages could help hackers, international rivals like China, and other criminals more easily penetrate mobile devices to steal data.
A report in July from a group of elite security technologists warned that "such access will open doors through which criminals and malicious nation-states can attack the very individuals law enforcement seeks to defend."