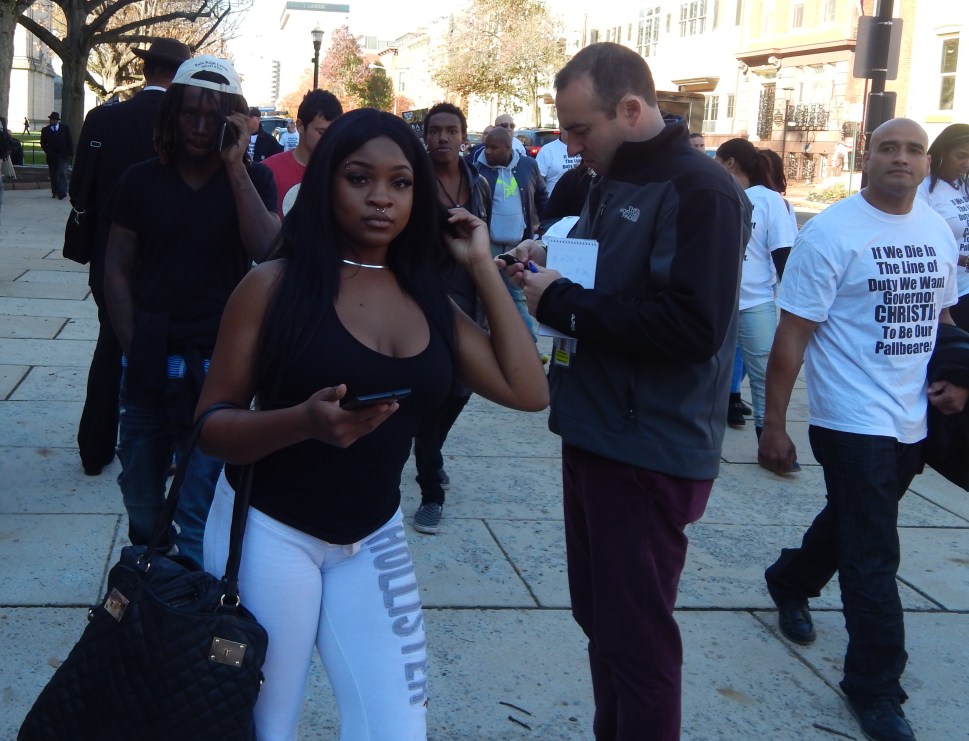 TRENTON – Allies of the Black Lives Matter Movement hit the Statehouse Steps this morning as part of what one insider described as a lame-duck tidal wave of converging liberal and progressive causes on display in the street outside the Golden Dome.
Veteran state Senator Ray Lesniak (D-20) went to the microphone in support of the movement, as other advocacy groups reflected a common goal of boosting causes one commonly associates with a Democratic Primary.
"It's all Sweeney," muttered one insider amid the cross-current blare of bullhorns, his ears reverberating with Undocumented Worker shouts of "Si, se puede" on one side and "Yes, we can" hollers from the Black Lives Matter Movement on the other.
The insider's point was that Steve Sweeney, in command of the bully pulpit as senate president, commands a perch from which he can drive progressive causes, including drivers' licenses for undocumented workers (in committee today) and the revisitation of a workman's compensation bill for corrections officers, not to mention his override of a public safety gun bill.
They're all useful tools to soothe public advocacy groups in a Democratic Primary, and part of the general upsurge of progressive activity ensuing as Governor Chris Christie continues his run for president and signals what his adversaries perceive as the sitting Republican governor's overall lack of interest in the Garden State.