When Mariquel Waingarten and her husband, Gastón Frydlewski, decided to move to New York from Argentina four and a half years ago, they first went to Manhattan in search of an apartment. They co-founded Hickies, a company that created a modular lacing system for shoes, and wanted to start the business in New York. Many of their friends resided in Manhattan, which made it the obvious choice. But after a short perusal of the inventory on the market, they found they didn't see much they could work with, and decided to make the trip across the Brooklyn Bridge to survey other housing prospects.
"We really didn't like the life our friends were having in Manhattan," Ms. Waingarten, 33, told the Observer. "We came to Brooklyn, and we walked the whole area from Williamsburg to Greenpoint, and we fell in love with this place. It has a vibration. It's like everything is two notches down, people are just naturally more relaxed," she opined.
And: "Everything here is half the price of Manhattan!"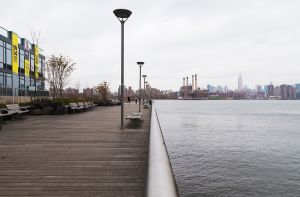 Beyond just familiar, this scenario has become something of a cliché; somehow the arrival of Brooklyn into the mainstream mindset resulted in the inevitable declaration of it being passé. It has become something of a trend, even a pastime, to dismiss Brooklyn as "over," as, for example, Soho once was. (Just saying, Soho seems to be doing pretty well for itself.)
But despite this declaration of the end of Brooklyn as a place, and the entrée of Brooklyn the brand into the world, people still choose the borough as a desired location for their future residence. While it might sound as cliché as a Brooklynite's Polaroid camera, Brooklyn has, in many ways, just begun.
Perhaps the most concrete, numeric evidence of this is that Brooklyn is currently the only borough that boasts a median sales price that is above the pre-financial crisis high, per Douglas Elliman's third-quarter report. Manhattan's prices remain as sky-high as ever, but Brooklyn's median sales price set a record, rising 15.1 percent to $676,250 from the same period last year, as did the average sales price—it rose 18 percent to $856,839.
"The cost to live in Brooklyn—that is undeniable," Doug Bowen, a longtime Brooklyn resident and broker at Douglas Elliman, told the Observer. "[But] Brooklyn is still between one-half and two-thirds the price of Manhattan, so people will continue to flock here."
"It is more expensive, sure, but everything is more expensive! You get a lot more for your money [in the borough]," maintained Corcoran broker Brooke Safford.
When purely looking at the data, money still goes further in Brooklyn, especially when able to get a comparative peek at what you could be living on in Manhattan.
"When I asked my friends [in Manhattan] how much they are paying for their small, old apartment, they're paying the same price and I have a two-bedroom in a building that is literally in the water, with this amazing view, concierge service, swimming pool, all the amenities you can imagine!" Ms. Waingarten said proudly. "Every time we invite friends over, their mouths drop open. The view from my apartment, it is like a postcard!"
Brooklyn's scenic appeal and its "authentic" nature remains, as does the concept of Brooklyn as being small town. Of course, it has been quite some time since Brooklyn, which is actually the most populous of the five boroughs, was ever a small town—its population has grown from 1.17 million in the 1900 census to an estimated 2.62 million in 2014. But it's a nice thought, and it continues to be a rather enticing concept for some.
"People are yearning for that authentic experience," Stribling broker Brooke Joslyn speculated. "There are some neighborhoods that might not have that genuine experience—where the guy who owns the restaurant is not at the restaurant greeting you when you walk in," she said. "Living in a Brooklyn neighborhood, and knowing the baker and the butcher, literally, down the street, [who know] your kids' names, and remember what kind of wine you drink—that is precious and invaluable. I don't know that that is something you can find in every single neighborhood in New York City."
"I have a lot of friends who live in the area now, but that isn't what drew me to it. It's more its picturesque feel," said Cobble Hill resident Katherine Taketomo, a middle-school teacher, who at one point lived on the Upper West Side, and who also found her current  neighborhood's brownstones to be a welcome reminder of her hometown of Boston. "There definitely is a calmer feel to most parts of Brooklyn that I appreciate," she added.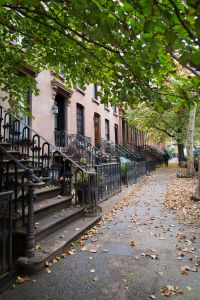 And artistic types are still flocking to the borough despite the high prices. "Honestly, I moved to Brooklyn under the pretense that I can get more bang for my buck…more space and quality for a lot cheaper price," said 25-year-old fashion stylist Donte Mcguine, who lives in Bedford-Stuyvesant. "[I] opted to get on the Brooklyn bandwagon because the few times that I visited, I really liked the relaxed atmosphere and the artsy culture. I'm in the fashion industry, so being in a relaxed environment works well for my psyche," he added.
"I collaborate with creatives in my industry all the time, because they are basically my neighbors. I love the fact that I can walk around for hours, and constantly be inspired," he continued. "There are so many cultures here that integrate and coexist with each other. To me, personally, Brooklyn is the hub for personal style as far as fashion goes."
So why, then, has Brooklyn taken over as the prototype of the horrors of gentrification? Perhaps it's partly due to what seems like the whiplash speed of change, at least in some areas.
"If there is a case study for hyper-gentrification," Mr. Bowen conceded, "parts of Brooklyn could be in that."
Nevertheless, the g-word isn't even seen in a wholly negative light by those who are most affected. (Also, crime reduction is never not a positive development for a neighborhood.) "I will admit that a lot mainstream stores are coming to Brooklyn. But I don't think it's a bad thing. It's not an overpowering presence," Mr. Mcguine pointed out.
"I feel Brooklyn doesn't have to be as quirky and eclectic as everyone wants it to be. In the past year, my neighborhood has had so many facelifts. New cute coffee shops, new restaurants, new concept whiskey bars," he added.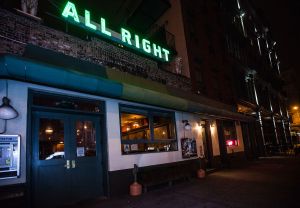 "Some of the changes have been nice," said Miranda ten Broeke, who has lived in East Williamsburg for nearly seven years. She stressed, in particular, the increased safety in the neighborhood.
At the same time, Ms. ten Broeke, a 26-year-old dance instructor, noted that it was disheartening to see the typified Brooklyn-brand (all-natural, organic, artisanal, farm-to-table and so on) replacing what some might see as Brooklyn's true roots, which are considerably more working-class.
"A lot of stores that were originally there [in Brooklyn] shut down," Ms. ten Broeke—like many others—told the Observer. "A little vintage shop turned into a doughnut shop—a vegan doughnut shop," she added.
Some of the other results of the continual flock to Brooklyn by a new demographic have been harder to come to terms with.
"Things are getting nicer in Brooklyn, for sure, and there is now a beautiful community garden [part of the New York Restoration Project]," Ms. ten Broeke conceded. "On the flipside, people who have been there forever and had little habits like playing dominos there for years are not able to use the community space because they aren't able to smoke."
"It was a perfectly functioning little space, [and] now it's a whole political thing."
Sounds a little bit like…Manhattan.
"There are a lot of big companies that [are] opening now; flagship stores. It's a little bit scary—I don't want it to become Manhattan," Ms. Waingarten mused. "But at the same time, my company is going to open a small shop here, so I understand that it's where you want to be."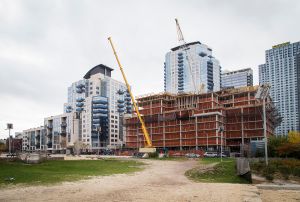 Yet some have been calling a top in all things Brooklyn for nearly a decade. "In 2005, 2006, people were like, 'Williamsburg is over, it's done already,' " noted Mr. Bowen. "And as we know, it was just beginning then!"
Another noticeable change since Brooklyn's ascent into the public conversation: the way in which its residents are perceived.
"People definitely say that I've become more 'Brooklyn' since I moved to the area," said Ms. Taketomo. "I think what they mean is…I now have bangs, I have Warby Parker glasses. I sometimes would rather stay in at night than go out in the Lower East Side, and I love going to farmers markets [and] trying out new local restaurants," she noted.
"That being said, I would probably do all of those things—some of them I did do already—if I still lived on the Upper West Side."