In just under two hours, Glamour's Women of The Year Awards had more celebrity guest appearances than any Taylor Swift concert. Thus, the screams at Carnegie Hall last night, particularly from the young female students in the balcony, reached a pitch previously unknown to man. That was just for the video montage reflecting on the last 24 years of the annual ceremony. Clips depicting past honorees from Madonna to Malala made the packed crowd screech. Even a still photo of Ruth Bader Ginsberg resulted in cheers. Each year, the ceremony honors the strongest women across different disciplines (and age groups), and last night was no exception.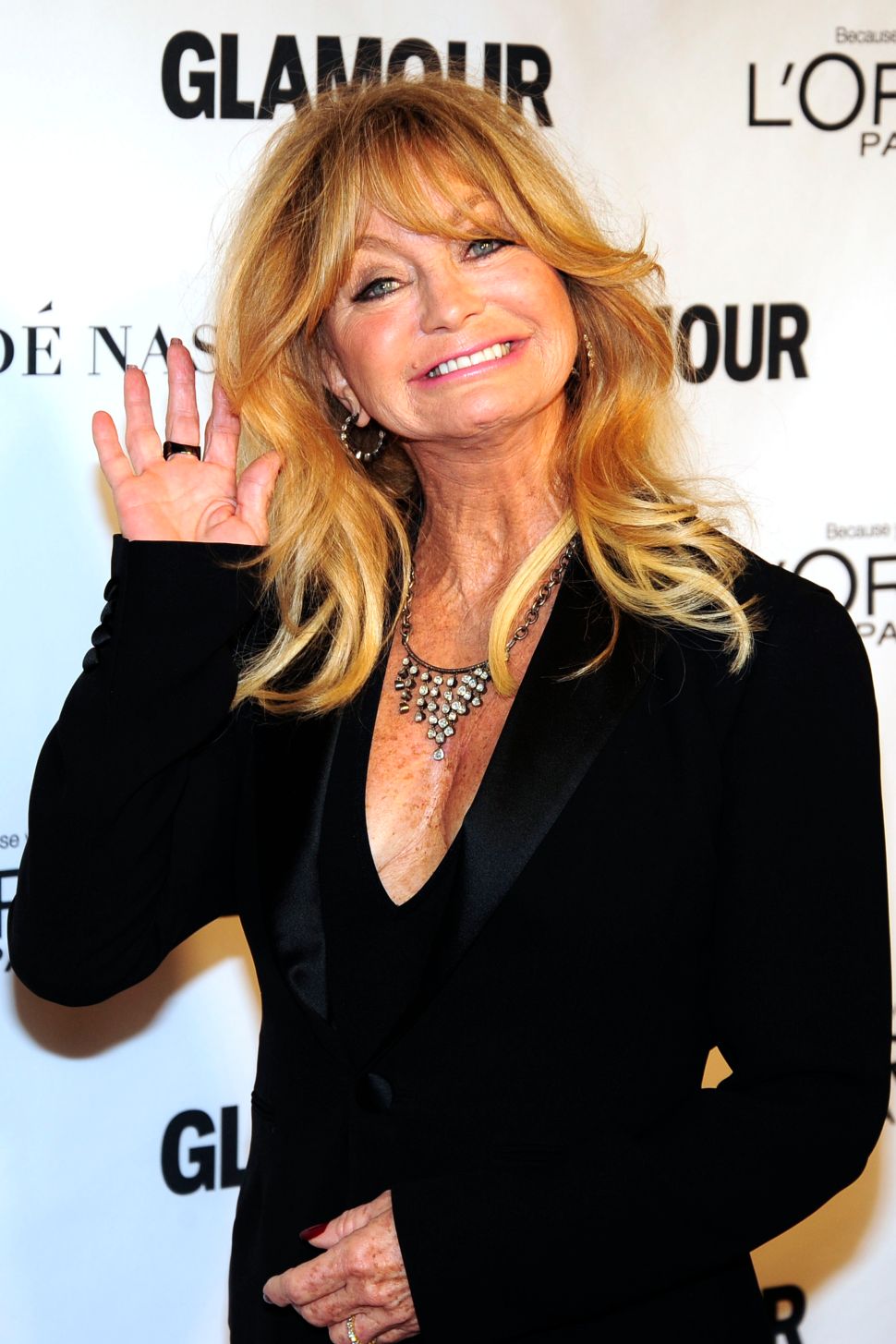 Cindi Leive, now the magazine's Editor-in-Chief, had fond memories of the awards. She recalled the first in 1990 at The Rainbow Room, when she was "just an assistant to an assistant." "That evening ended with me doing Jell-O shots with our cover girl at the time, Madonna, at Danceteria," she said with laughs from the crowd. "The women here tonight don't just tweet about what's wrong, they try to make it right," Ms. Lieve added before ceding the stage to the magazine's August cover girl, Amy Schumer.
"This event is the hottest ticket in town in my book," Ms. Schumer said. "I make fun of women's magazines a lot because it's easy, and it's fun, and they write hostel articles like 'How To Trick Your Stomach Into Thinking You Ate That Week' or 'How To Make Your Pussy Smell Like A Christmas Ornament.' Glamour is one of the good ones, fighting the good fights and putting true leaders and bad ass bitch at the forefront of their pages." Once again, the crowd erupted in cheers for the world's favorite comedienne of the moment. Ms. Schumer was also the first to stand on a soap box for a current social issue, in her case addressing gun control. The rest of the attendees followed suit.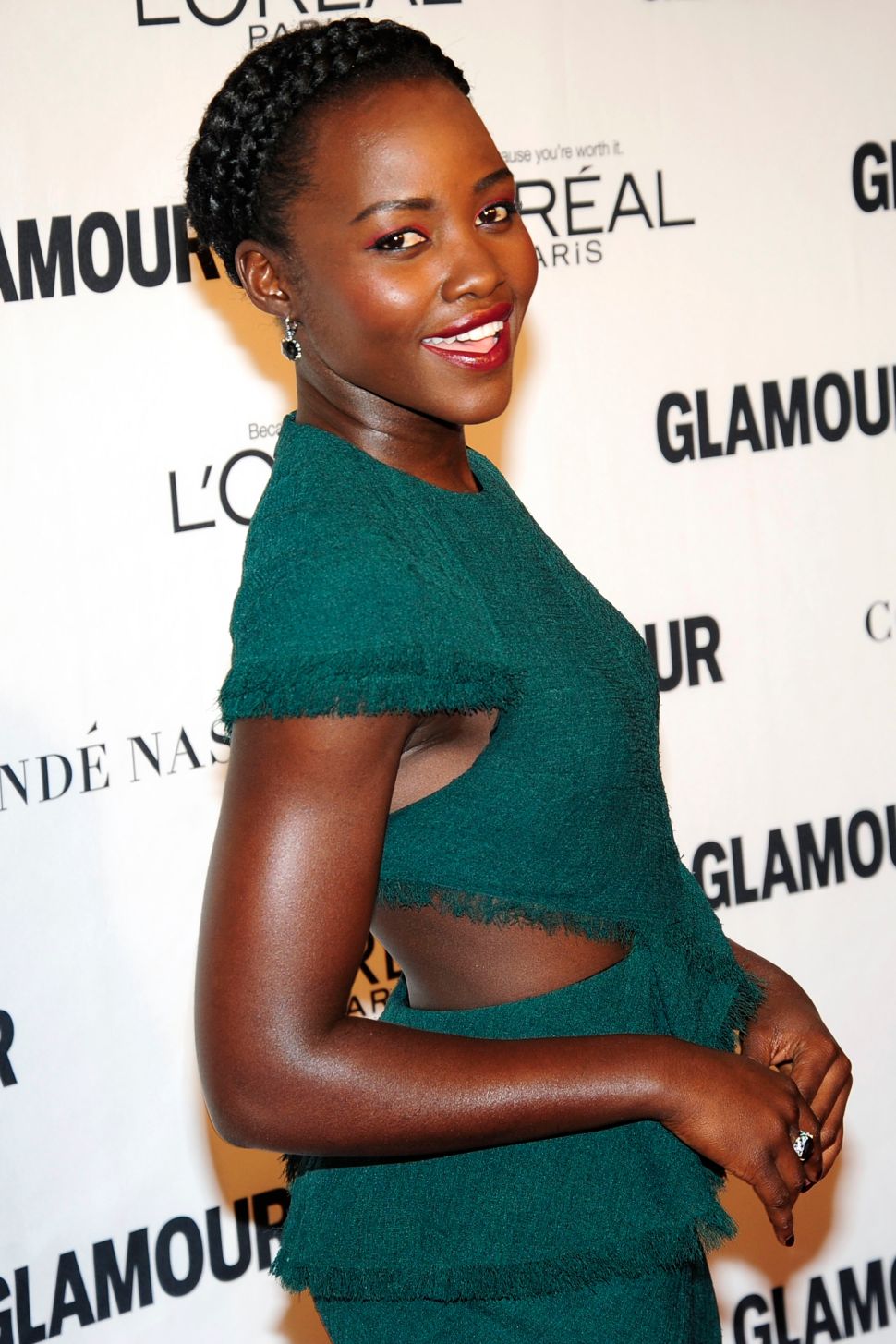 Lupita Nyong'o awarded the first African American prima ballerina, Misty Copeland, who tackled race in the world of dance. Elisabeth Moss, Uzo Aduba, and Eve Hewson awarded Cecile Richards from Planned Parenthood. Carolyn Murphy handed over an award to pop star-turned-designer/humanitarian, Victoria Beckham, for her role as International Goodwill Ambassador for UNAIDS. The highlight of Ms. Beckham's stage time came in her introductory video, which included compliments from best pal Eva Longoria, Vogue editor Anna Wintour, former band mate Mel C. of The Spice Girls, her husband David, and all four of the couple's children-Brooklyn, Romeo, Cruz, and Harper Beckham. Brooklyn himself was there in person to surprise his mother with her award. 
Judith Light, star of Transparent, then introduced the evening's most anticipated honoree, Caitlyn Jenner, wearing a custom Moschino gown designed by Jeremy Scott. "Let me first say, getting up those stairs in this dress is more difficult that hurdling," Ms. Jenner said, providing her now-requisite, gender-bending joke as an icebreaker. Her daughter, Kylie, sat in the crowd, and later confessed via Instagram that she suffered from her own "major wardrobe malfunctions."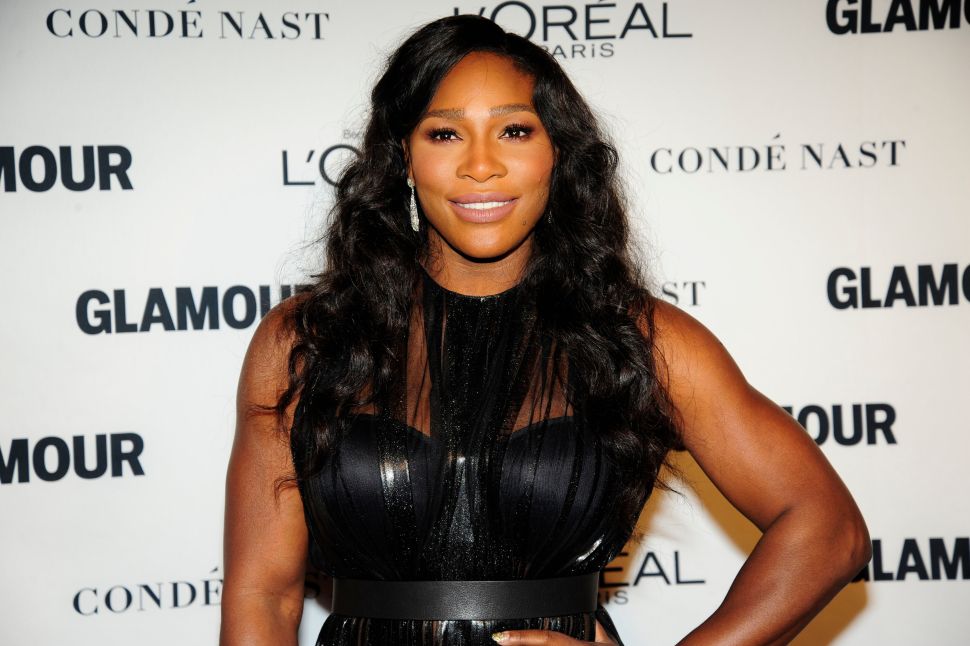 "I have to tell you a story quickly," Ms. Jenner added. "I haven't been on the airlines in over a year. Why? Because I didn't have authentic I.D. Finally, last week, I got my driver's license. Picture and gender marker F! So, it's always the little things in life that really you notice. I'm sitting on the plane, and for the first time, reading Glamour Magazine and not having to fold the cover over so nobody can see what I was actually reading! I had that thing opened up beautifully and just reading Glamour Magazine. It was absolutely great, so thank you so much Glamour Magazine for honoring me tonight. I never in a million years thought I would be here, and I'm sure you didn't either."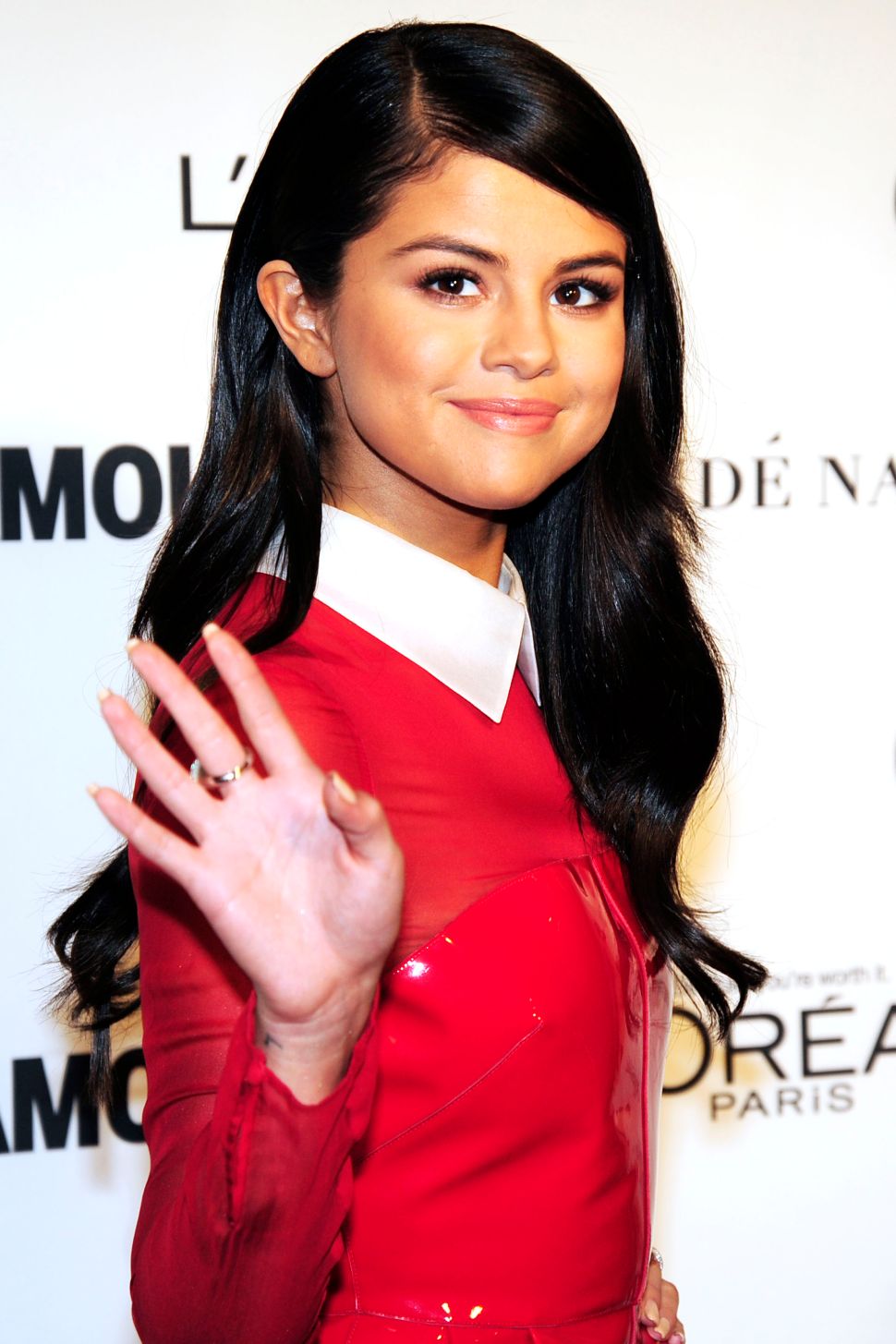 Viola Davis introduced the families of the victims of the Charleston, South Carolina church shooting. They were all welcomed with a standing ovation, and lauded for their "Hate Won't Win" campaign. Jared Leto awarded Elizabeth Holmes, the world's youngest self made female billionaire whose empire of medical patents has grown rapidly since founding her company in 2003 at the age of 19. Mr. Leto jokingly referred to Ms. Holmes as, "The only person I know who makes me feel like a lazy bastard."
Selena Gomez was tasked with presenting the "trail blazers" of the evening. The group of six women was comprised of political heavyweights Madeline Albright and United States Ambassador to the U.N. Samantha Power, supermodels Iman and Liya Kebede, and tennis stars Billie Jean King and Serena Williams. All of the women offered their advice, directing most of it to the young women in the balcony. Ms. Albright harkened back to her famous words, "There's a special place in hell for women who don't help each other."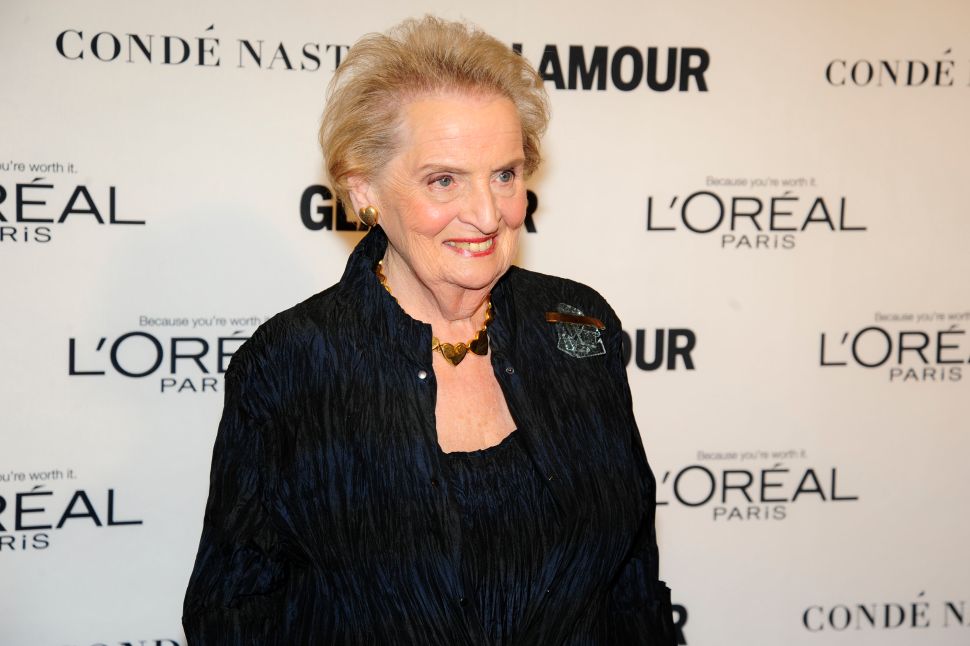 The evening closed out with Seth Meyers introducing the U.S. Women's Soccer Team, and Goldie Hawn honoring Reese Witherspoon. Ms. Witherspoon, wearing a dress by Erdem, used her acceptance speech to air her grievances with one line she finds in many scripts. "I'm not kidding, go back and watch any movie, and you see this line over and over. You're going to see it now. I'm telling you," she said. "It is my most hated question, and I dread reading scripts that have no women involved in their creation. It never fails that I get to that part, and the girl turns to the guy, and she asks, 'What do we do now?' Do you know any woman in any crisis who has absolutely no idea what to do? It's ridiculous that a woman wouldn't know what to do."