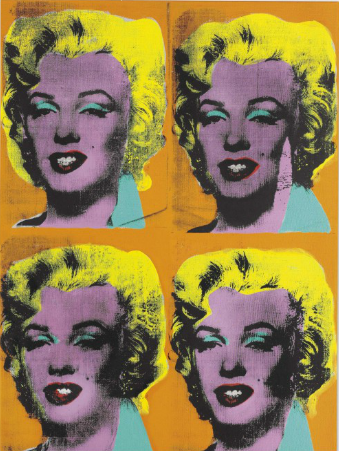 "Welcome, welcome," said chipper Christie's president Jussi Pylkkanen to stragglers that trickled in late. He fostered an upbeat mood at last night's Christie's Post War and Contemporary Evening Sale, but in the end it was a mixed night for Christie's; one that saw seven artist records fall, yet one that embarrassingly saw it's biggest lot sell for slightly more at Phillips two years ago.
The $331,809 000 (including commissions) collected last night wasn't bad off of a $320 million low estimate (that excluded them), but cautious buyers once again used discretion, leaving both 20% of the show to be bought in and something of a leak in the contemporary art-market bubble. The restraint was surprising given that Christie's had played it very safe to begin with, stacking the sale with blue-chip names: Only three of the artists in this so-called "contemporary" sale were born 1970 or later.
Things started out with a bang as Calder after Calder soared past their high estimates, thanks to a flurry of bids from a crew of interested uber-dealers pushing the prices that included David Nahmad and Marc Glimcher. The hot run from the Arthur and Anita Kahn Collection was highlighted by the $9,573,000 sale of an elegant mobile made in 1948 that went for over three times its estimate. (Maybe its time to change those estimates!)
"Calder always performs consistently well because he straddles both the modern and the post-war eras," chairman and international head of post-war and contemporary art Brett Gorvy told the Observer. With a worldwide market cluing into the artist (a bid from China won the large Calder) they were indeed safe picks for the house; picks that payed off in the end.
The robust bidding was a good omen, but the quick end to the bidding on Louise Bourgeois' 'Spider'—which historically posted both a record for the artist, at $28.2 million with commission, and for any "contemporary" female artist at that—strangely cooled the energy in the room. (Georgia O'Keeffe, considered an "American" artist, still wins at $44 million.)
But can't we sometimes chalk mediocre sales up to bad or mediocre examples? A Richter landscape and a Lichtenstein interior both sold below their low estimates, but both works were clearly sub par compared to what else we've seen from these tremendous artists.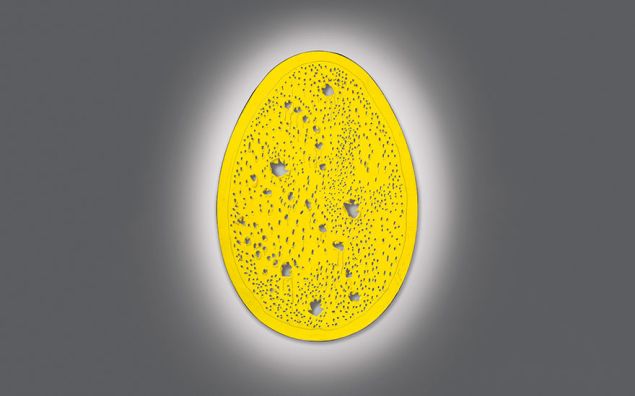 Nonetheless, records did fall, including the largest ever sale for Italian Post-war hero Lucio Fontana, who's Concetto spaziale, La fine di Dio sold for $29,173,000. That's $48,185 per hole (no it's not.)
Felix Gonzalez-Torres wowed with his Untitled (L.A.), a large 1992 work made of individually wrapped green candies which broke the artist's auction record with an impressive $7,669,000 sale. Even youngster Joe Bradley got into the act, fresh off signing with Gagosian, topping just over $3 million with buyer's premium with a colorful abstraction that could fill in admirably for a DeKooning or Mitchell.
But there was a lull for some of the usual auction darlings like Mr. Richter, and many of the  night's high lots did less damage than expected. Lucian Freud's handsome Brigadier painting garnered a "solid" $34.9 million, while Christopher Wool's Untitled (Cats in Bag, Bags in River) got a hefty 15 million from big-time dealer and collector Philippe Segalot, which was still three mil under the unwritten $18 million estimate. An uninspired looking Cy Twombly still managed to make its low estimate with a $17,525,000 sale, while the Jeff Koons piece Balloon Swan (Yellow) just missed its own at $14,725,000. Still, Christie's is on target to raise $1 billion by week's end and to, apparently, cover most of its guarantees.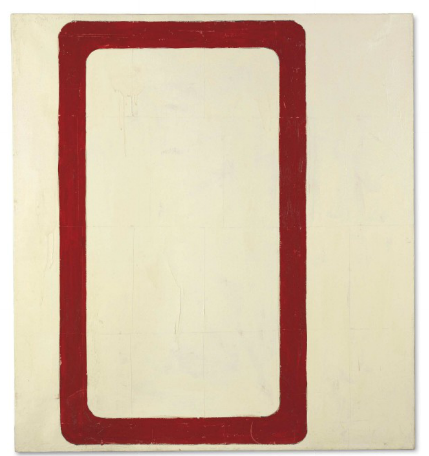 Works by Claus Oldenburg, Richard Pousette-Dart, and even the Italian Mario Schifano, in a strong week for Italian artists, broke their auction records.
In the end, it was Andy Warhol—the market barometer that he is—who might've summed up the nature of this sale best. Between taking the top lot (The beautiful Four Marilyns) at $36 million, having multiple works passed on, but then nearly doubling his low estimate on Little Electric Chair, a gorgeous 1964 aquamarine silkscreen, there was a clear message to be heard: collectors were scrutinizing.
And while Mr. Pylkkanen and Mr. Gorvy stayed on message at the press conference about how future sales will be based on strong collections like the ones we saw from the Kahns, the Fitermans, the Mezzacappas, and Sonnabend and Sundell, it was this 'Tale of Two Warhols' that perhaps left the biggest impression on a group that has matured into a picky, and savvy, network of shoppers immune to art-auction frenzy.