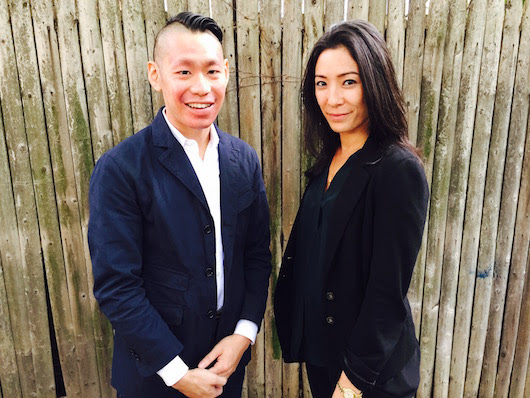 The 2017 Whitney Biennial will be co-curated by Christopher Y. Lew and Mia Locks—both having fairly recently arrived from posts at PS1—the museum announced.
The Biennial, the 78th of the Whitney's Annual and Biennial exhibitions, is, for the totally uninitiated, probably the most important contemporary art survey in the U.S. It's also the first Biennial in the Whitney's snazzy new digs.
Mr. Lew, an associate curator who joined the Whitney last year, put together the first U.S. solo exhibitions for Rachel Rose (whose "Everything and More" opened last week at the Whitney, and we told you to go) and Jared Madere (also still up). During his prior, five-year tenure at PS1, he curated the group shows New Pictures of Common Objects (2012) and Taster's Choice (2014), among others.
Ms. Locks just jumped over to the Whitney in April of this year, following a little over two years at PS1. She organized Math Bass: Off the Clock(2015); Samara Golden: The Flat Side of the Knife (2014); and The Little Things Could Be Dearer (2014) while at PS1 and also worked on 2015's Greater New York show. Prior to her work with PS1, Ms. Locks was a curatorial assistant at the Museum of Contemporary Art, Los Angeles.
Advisers who will work closely with the curators include Negar Azimi, a writer and editor at Bidoun; Gean Moreno, artistic director of Cannonball, a Miami–based contemporary art nonprofit; Aily Nash, co-curator of Projections, the New York Film Festival's artists' film and video unit, and Wendy Yao, funder of beloved L.A. bookstore Ooga Booga.