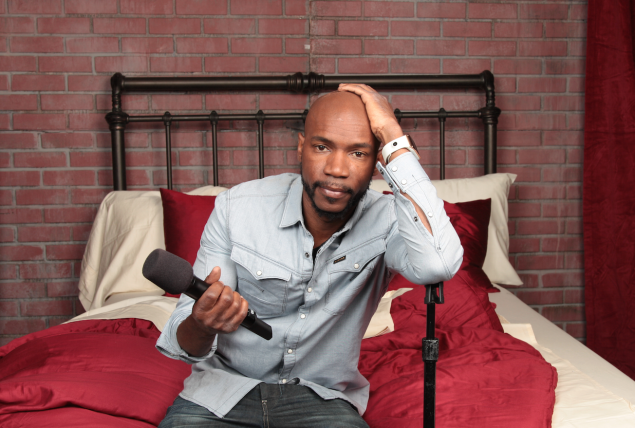 Ian Edwards is a prolific comedian and comedy writer. Born in Jamaica, he moved to New York at 17 and began doing standup. His first writing gig was on The Keenan Ivory Wayans Show, and since then he's written for NBC's The Carmichael Show, Black-ish, Saturday Night Live, Black Dynamite, Two Broke Girls and The Boondocks, among others. Last year, he became the first comedian to release an album–100% Half Assed— on Conan O'Brien's new record label, Team Coco Records. Though he currently lives in Los Angeles, he will be back in town this weekend for his debut at The New York Comedy Festival on November 13th at UCB East. We spoke to Mr. Edwards about his upcoming show, and what he's learned from years of working in writers rooms.
Observer: So is this your first time at the New York Comedy Festival? What will you be performing?
Ian Edwards: I've got a whole new hour of material. It's going to funny, thought-provoking, antagonistic, dark, thought-provoking…
Observer: You had the first album out from Conan O'Brien's label last year…you've come up with an hour's worth of material since then?
Edwards: Well, I kind of cheated. I had new material I was doing before I came out with the album, so I was ahead by just a little bit. Then I had to stop that stuff for awhile when I had to rehearse the album and tape it, but then I just continued with some of my new stuff. I had an oversupply from before, and now some new stuff.
Observer: Can you give us a preview?
Edwards: Like topics? Well…bestiality.
Observer: Wow.
Edwards: You want some more?
Observer: Sure.
Edwards: "Men in suits."
Observer: Obvious follow-up from bestiality.
Edwards: What else? I talk about missing my favorite TV show, "The Baltimore Riots." We need another season of it. Stuff like that.
Observer: How did you get started in television writing?
Edwards: My first job was on The Keenen Ivory Wayans Show. They were looking at stand-ups as television writers. I actually had to do my set for the producer of the show, and afterward he asked if I had any writing samples. And I had been writing stuff down, but a friend of mine had 300 sketches that he revealed that day, and I was like "What? I don't have any!" I started to panic, and then I told myself, "Calm down Ian, you have ideas all of the time, just start writing them down, one at a time, and they'll build up to at least 50."
Observer: You also worked on the In Living Color reboot that could have been. How do you like working with the Wayans?
Edwards: I liked working with them, it just didn't go. And that disappointment, that it didn't.
Observer: You worked on Saturday Night Live as a writer too.
Edwards:  Yeah, around 2000.
Observer: How were the hours? That's kind of the thing they say about SNL…
Edwards: It was fine, because I was comic. I'm used to late nights.
Observer: What are you watching these days?
Edwards: Actual shows? I'm trying to catch up on The Americans right now, on Homeland…but I'm behind on everything.
Observer: Homeland is supposed to be disappointing this year…
Edwards: I need to see what everyone is so disappointed about!
Observer: Are you currently writing for any shows?
Edwards: Not right now. I just wrote on The Carmichael Show and Black-ish, but now I'm trying to sell my own joint, and just get myself out and tour more.
Observer: Did you expect this kind of positive reaction to Black-Ish?
Edwards: Yeah, I mean, before you get the job, you get to watch the pilot. They bring you into the room, you watch the pilot and then they interview you. Which is kind of fucked up, because Black-ish was a good pilot, but what if it's a bad pilot, but you want a job? Then you just have to lie.
Black-ish was a good pilot, thank god. The only thing about it was that people didn't like the title. Three years from now, no one is ever going to remember not liking the title, but people wanted to change it.
And the first billboards too, none of the writers were fans of. It was just some black people wearing these neon colors and a black background. So imagine that title, Black-ish, with black people against a black background, wearing neon clothes.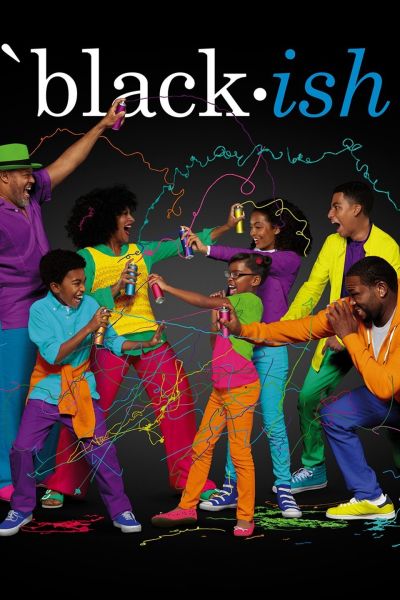 The thing about marketing is: either it worked, or it worked in spite of the billboard. Now you can't tell them it didn't work, because the show is still on.
Observer: The system of diversity hiring for networks seems like one of those "good in concept, but ultimately problematic" attempts to bring more voices of color into rooms. (As defined by Defamer: "An entry-level, non-white staff writer, explicitly hired because of their race.") Unlike the rest of the writing staff, diversity hire programs have these staffers paid for by the network, not the individual show, which gives shows an incentive to participate in the program. With all the shows you've worked on, have you ever been a part of that program, and what are your thoughts?
I was like, "Listen, I've been writing so much, you should be contacting me about hiring for a writing job…period."
Edwards: Last year, a friend of mine who is a comic–he's a new white writer, right?–and he's writing on a show that needed a diversity hire. He contacted me as the diversity hire, but I was a little appalled, because he was this new staff writer, working his first job, and he was contacting ME as a diversity hire. I was like, "Listen, I've been writing so much, you should be contacting me about hiring for a writing job…period."
But it never occurred to him as a new white writer, that he might be insulting me.
Observer: So there is an association or stigma attached to being a diversity hire?
Edwards: Look, if they were just looking for a comedy writer, I don't think he would have contacted me. So you see what I'm saying? It's a problem they're trying to address, but it's ending up with "Oh, we need a diversity hire, let me call up a person that's on a higher level than me to fill it." So they have some issues, for sure. That's pretty obvious. It was just ironic that you could get a first-time writer in a room, and then have him suggest calling up the black guy he knows to fill a job.
I imagine the conversation: "Oh, has he written anything before?"
And the guy says: "Yeah, tons! More than me!"