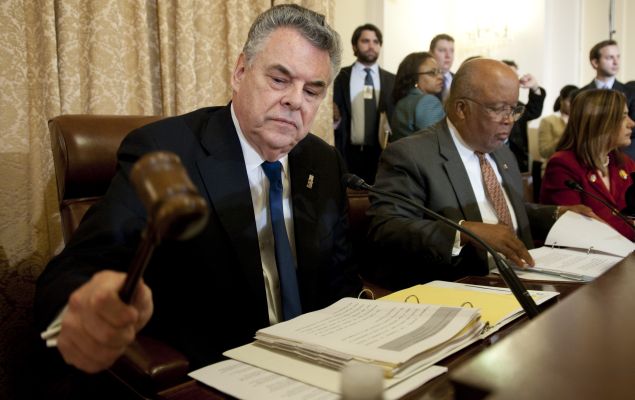 Long Island Congressman Peter King said today that he regretted not going through with his preliminary plans to run for president—but told the Observer he expected Florida Sen. Marco Rubio to win the race.
Speaking after an unrelated rally in Brooklyn, the gruff legislator confessed feeling some pangs of longing when surveying the crowded Republican primary field seeking the White House.
"Aw, yeah I do," he told the Observer when asked if he wished he had run, aping Marlon Brando in On the Waterfront. "I could have been a contender."
The feeling of an opportunity lost was especially acute when watching the most recent Republican debate on Tuesday night, Mr. King revealed.
"You know, I watched the debate," he said. "No, you realize some of the answers they're giving you—jeez, I could've answered it this way, but, you know, I didn't and that's it, so I don't know."
In his 22 years in office, Mr. King has gained a reputation both as a foreign policy and national security hawk and as a bitter critic of the libertarian and Tea Party wings of his party, embodied by Kentucky Sen. Rand Paul and Texas Sen. Ted Cruz—both now seeking the highest office in the land. Despite previously voicing support for former Florida Gov. Jeb Bush and real estate magnate Donald Trump in the contest, he said today that he believes Mr. Rubio is most likely to take the White House.
"Right now I would say, to me, it looks like Marco Rubio at this stage is in the best position," he said.
The comment came in spite of Mr. King's 2013 admonition to Mr. Rubio not to fundraise in New York State after the senator voted against the Hurricane Sandy relief bill.
Disclosure: Mr. Trump's son-in-law, Jared Kushner, is publisher of Observer Media.