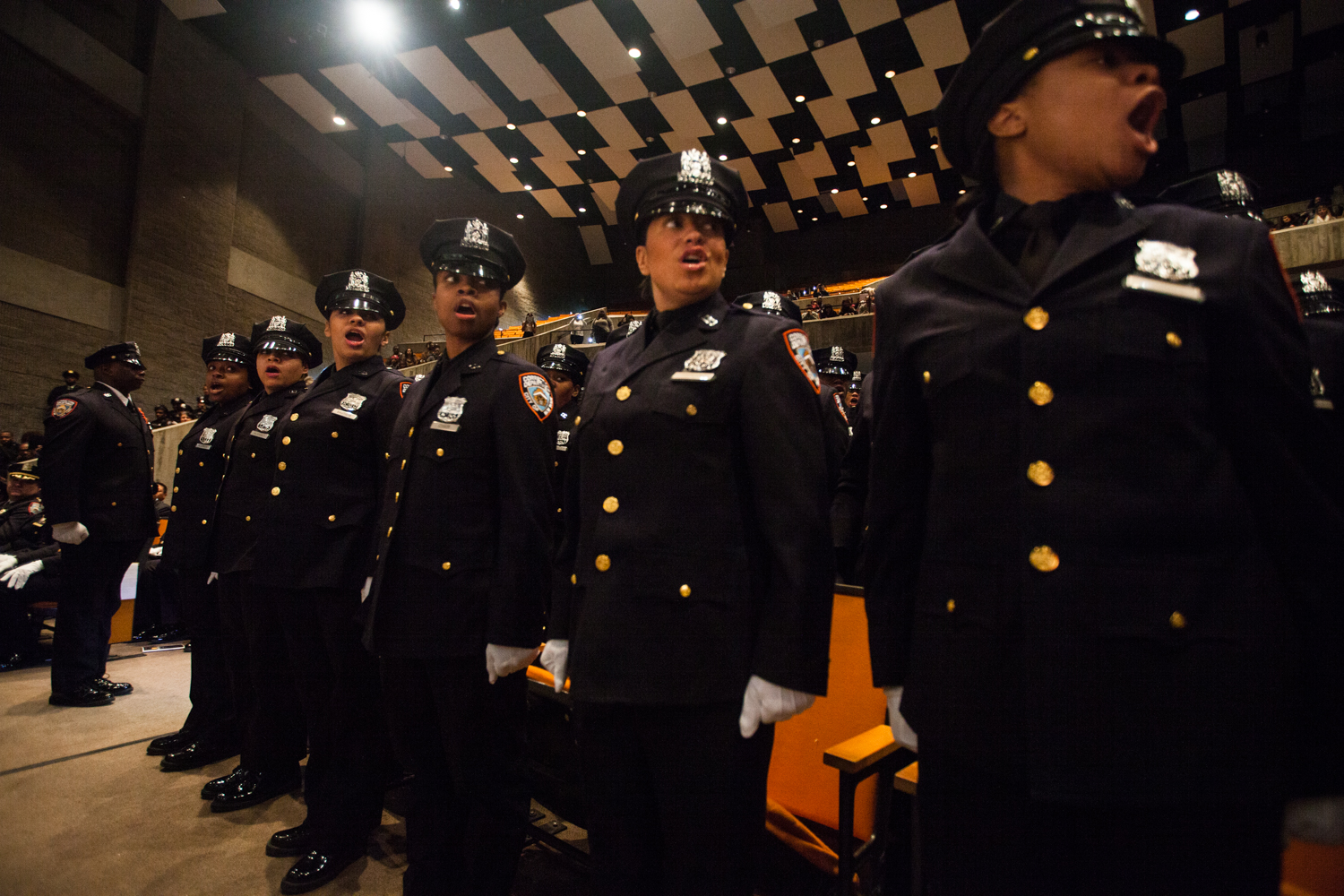 After an officer was badly slashed by inmates on Rikers Island last week, the union representing most Department of Correction employees is seeking a temporary restraining order in an effort to put a stop to a new use of force investigation policy at one of the island's jails.
The Correction Officers Benevolent Association filed an injunction with the Board of Collective Bargaining to stop the city from enforcing a department directive that put place new policies for investigating the use of force by officers at the Anna M. Kross Center, a single jail on Rikers Island.
The restraining order could also be a precursor for further action: the union has vowed to explore its legal options to stop another new use of force policy, this one department-wide, which will go into effect November 12 and will bar officers from hitting inmates in the head, kicking them, or transporting them painfully unless necessary.
The legal move comes as the union's leader, Norman Seabrook, blasted the department today—calling for the firing of Commissioner Joseph Ponte (for whom Mayor Bill de Blasio has repeatedly express his support), saying the mayor better "shape up" before his 2017 re-election bid, and criticizing plans to end punitive segregation, or solitary confinement, for inmates under 21 beginning next year. (The inmates allegedly involved in slashing the officer, Raymond Calderon, were both under 21—and union officials have argued that those inmates are emboldened by knowing they can no longer be sent to punitive segregation.)
Mr. Seabrook has repeatedly said the new use of force policy for Rikers Island was drafted without input from the union, while the city has argued that unions as well as other stakeholders like the Board of Correction we consulted. A new use of force policy—and the inclusion of many of the specific changes being adopted—was one of many reforms required as part of the settlement of a federal lawsuit filed by the Legal Aid Society on behalf of prisoners and then joined by U.S. Attorney Preet Bharara, known as Nunez vs. City of New York.
Last week, Mr. Seabrook penned a letter to the judge in that case, asking her to consider delaying the new policy, which he was generally supportive of in the letter, until all the staff at Rikers Island had been trained in it. He argued to enact a policy without training would not be "rational." The federal settlement, meanwhile, including a strict timeline for putting the mandated changes into effect that requires implementation to begin by November 20.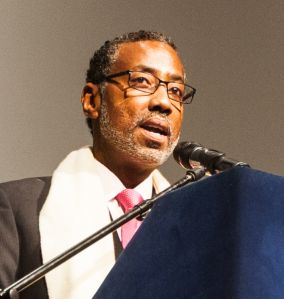 But in the filing with the Board of Collective Bargaining, Mr. Seabrook made a slightly different argument: that the policy at the Anna M. Kross Center—which went into effect October 12, a month before the department-wide policy will—requires officers to do several things that should require collective bargaining between the city and the union. That includes requiring that officers stay at their post after a use of force, requiring them to submit reports in writing or by dictation even if they feel physically or mentally unable, to document their own injuries including being subjected to photographs, and to answer questions from superiors on subjects that may go beyond the use of force.
"It is COBA's contention, therefore, that these disputed provisions are mandatory subjects of bargaining and that the City and DOC, in enacting these provisions without prior negotiations, committed impropriety practices," the injunction reads.
A spokeswoman for the mayor, Monica Klein, said all of the department's reforms have been drafted in consultation with the unions representing staff at Rikers Island and the city's other jails, including the use of force policy.
"From developing a sophisticated inmate classification tool and adding camera coverage to expanding officer training and strengthening first line response units, Ponte's top-to-bottom reforms were developed in close consultation with the department's staff, leadership, and stakeholders, including unions," Ms. Klein said in a statement. "DOC's new Use of Force policy was also drafted with significant contribution from uniformed members of staff from across the Department and other bodies, including the unions and the Board of Correction."
Ms. Klein also defended Mr. Ponte—whom Mr. Seabrook today said "has got to go" and whom the Daily News editorial board has called on to step down—as a "proven reformer" and said the mayor has "full confidence" in him. That's something the mayor said himself on Friday and again today.
"I think we clearly have seen that Commissioner Ponte's vision for reducing violence at Rikers is working as he has implemented it facility by facility," Mr. de Blasio said. "It's based on proven approaches he's used elsewhere. The situation at Rikers was unacceptable the day we walked into office. It's still unacceptable. There's going to be a lot more done, but I believe we're on the right track to reduce the use of force properly and to get away from punitive segregation."
In full disclosure, Jillian Jorgensen's father is a retired deputy warden with the New York City Department of Correction, who served at Rikers Island. He is among department leadership named in the Nunez complaint.