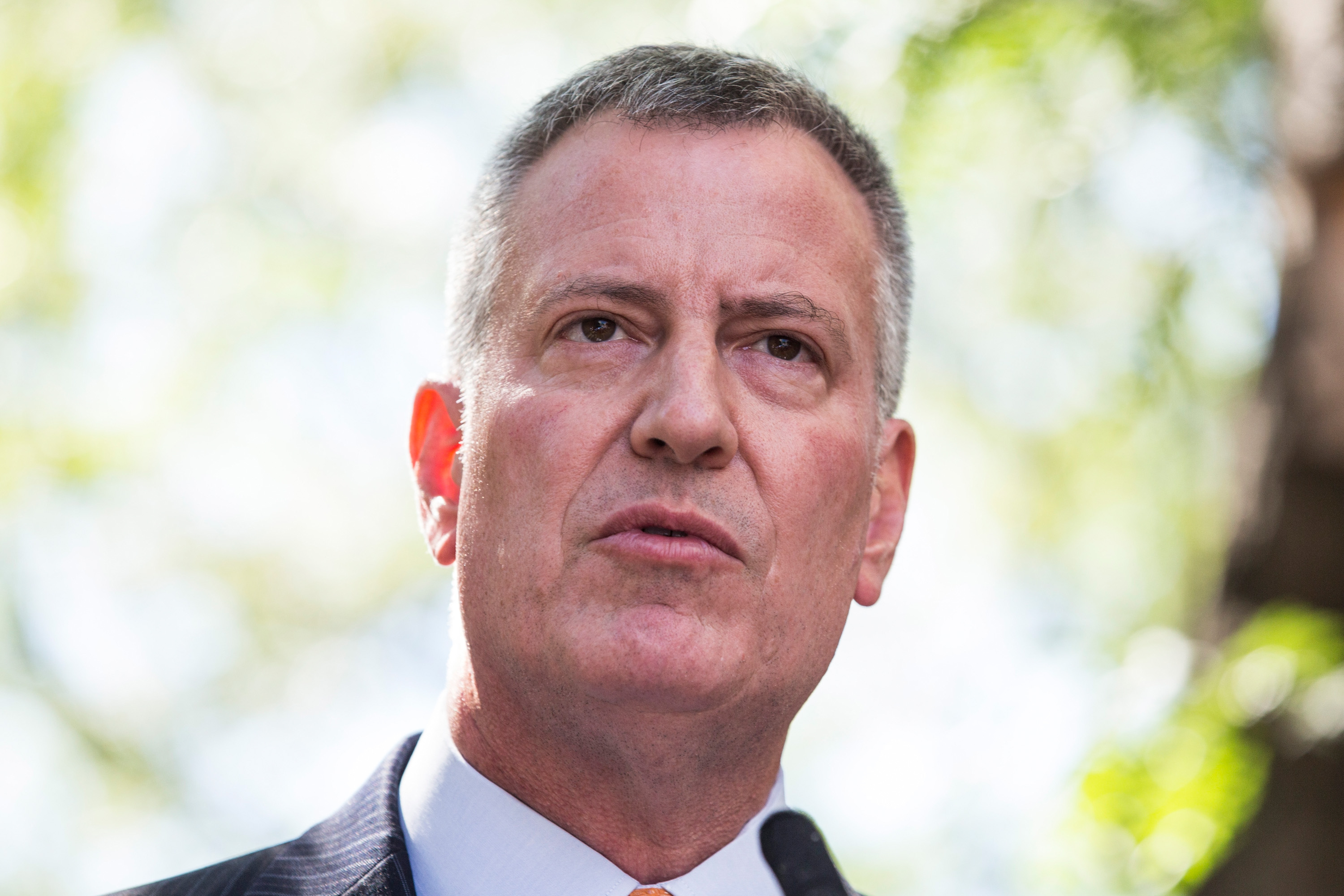 After being followed all the way to Puerto Rico by a television reporter seeking an opportunity to ask him questions he deems "off topic," Mayor Bill de Blasio today defended his media strategy and said there would be "regular opportunities" for journalists to question him.
"We have a vision that we think is the right vision, we do press conferences throughout the week. There's going to be regular opportunities for off-topic questions, obviously we're going to focus a lot on on-topic questions, too," Mr. de Blasio told Marcia Kramer, a CBS reporter, during a press availability he held today in San Juan Puerto Rico.
Mr. de Blasio, who vowed to be more transparent than his predecessors, has recently limited the number of press conferences he holds each week during which he takes "off-topic" questions—increasingly holding events where he will only entertain questions from reporters on the topic of the event. At a Monday press conference on smoke alarms, he refused to discuss a fatal Bronx crash or his endorsement of Hillary Clinton. While he took off-topic questions Tuesday, he did not take any questions at a bill signing on Wednesday—despite Marcia Kramer, a veteran CBS 2 television reporter, yelling out to him as he exited the room.
"What about transparency, Mr. Mayor?" Ms. Kramer called out.
In a report that aired on CBS that evening, Ms. Kramer said she'd wanted to ask Mr. de Blasio about a homeless encampment and other issues—and said other mayors she had covered had been more open to questions. Her report also featured footage of her arguing with Mr. de Blasio's press secretary, Karen Hinton, about the meaning of transparency and how often Mr. de Blasio takes questions—with other City Hall reporters chiming in behind her.
Ms. Kramer's report also noted Mr. de Blasio's sagging opinion polls and that New Yorkers have said they disapprove of his travel outside of New York. The segment then immediately cut to Ms. Kramer asking Ms. Hinton when the mayor would next take questions—and Ms. Hinton saying he would do so in Puerto Rico.
In answering the transparency question Ms. Kramer had to travel all the way to Puerto Rico to ask him, Mr. de Blasio noted his increased appearances before the public and in one-on-one settings with reporters.
"We're going to do a lot of town hall meetings coming up, there's going to be many opportunities for journalists to talk to me about a number of things—but also for the people to ask me questions directly," Mr. de Blasio said.
The mayor's appearances on call-in shows, and his first town hall meeting—where audience members had to be invited to attend—have ramped up as the number of appearances where he takes any and all questions have ramped down, leading many to wonder whether the change is the result of a new strategy for engaging with the media. Mr. de Blasio's press shop has been criticized repeatedly since he took office, and this most recent spat over transparency comes after an overhaul of the press office, which had a reputation for being unresponsive to journalists, that brought in Ms. Hinton.
The mayor is in Puerto Rico today to attend a healthcare rally and then, along with many other elected officials. Mr. de Blasio defended his travel, saying the city is home to 700,000 Puerto Rican New Yorkers are worried about the debt crisis facing the island.
"It's never wrong to criticize, it's never wrong to question," Mr. de Blasio said when asked about New Yorkers skeptical of his travel. "But the bottom line is to almost one in 10 New Yorkers, this is a profoundly important matter and they expect leadership."