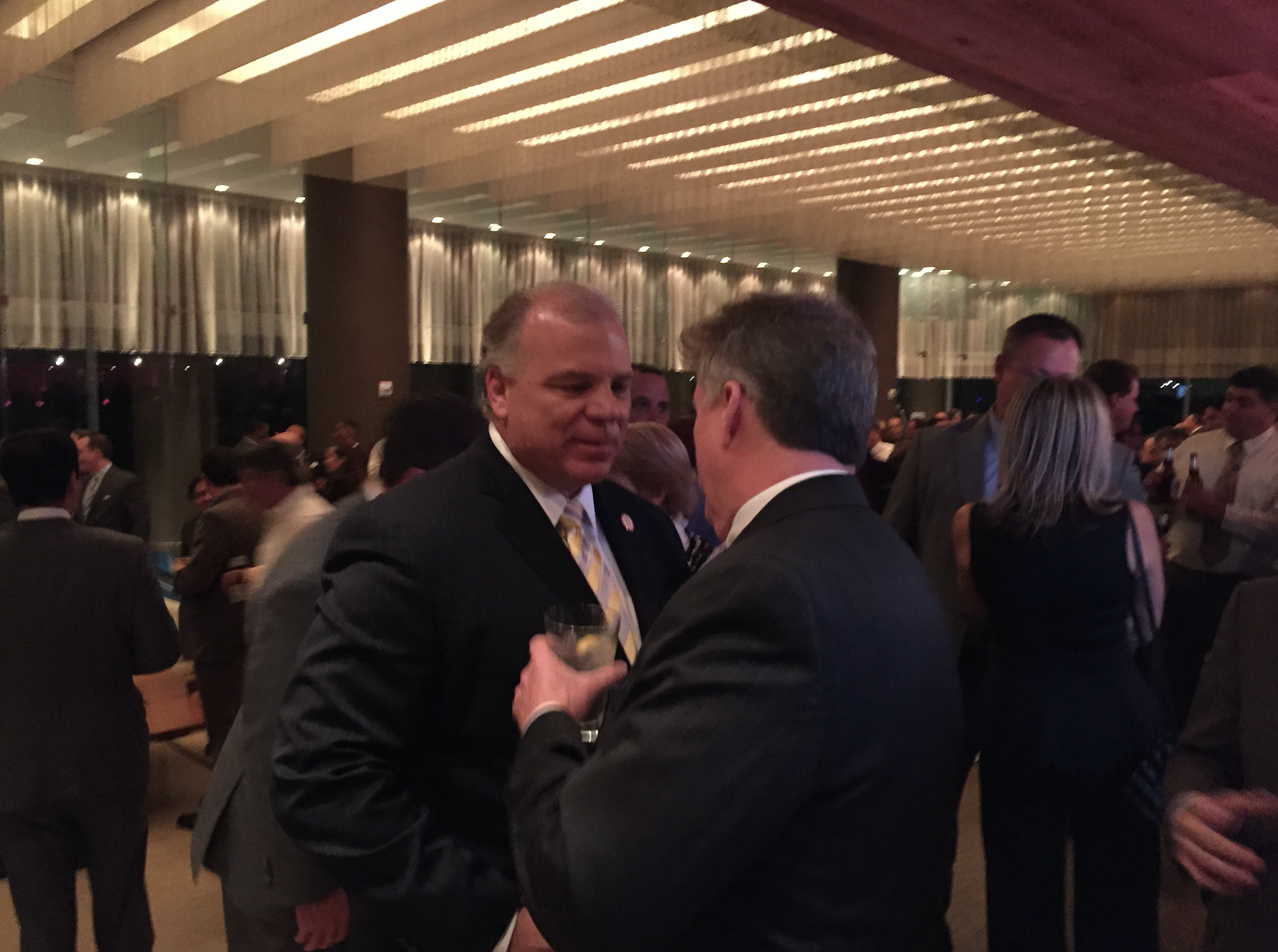 ATLANTIC CITY – A massive group of people filed in two by two on a polished glass escalator for Senate President Steve Sweeney's party Tuesday night, where the crowd had grown to 400 by half an hour and over 700 by the end of the night.
Sweeney's event drew a throng of guests despite the competition from Jersey City Mayor Steve Fulop and former U.S. Ambassador to Germany Phil Murphy, two mutual gubernatorial hopefuls who booked events for the same time-slot.
Holding court by the entrance, Sweeney said that he was pleased to see so many supporters.
"I was pretty happy. There were people from south, north, central, leaders from all areas," said Sweeney, adding of state Republicans' losses in November and chances going forward that he didn't see a way for them to pull ahead.
"When you've got 700,000 or 800,000 more than the other side, that's a big hole to climb out of," he said.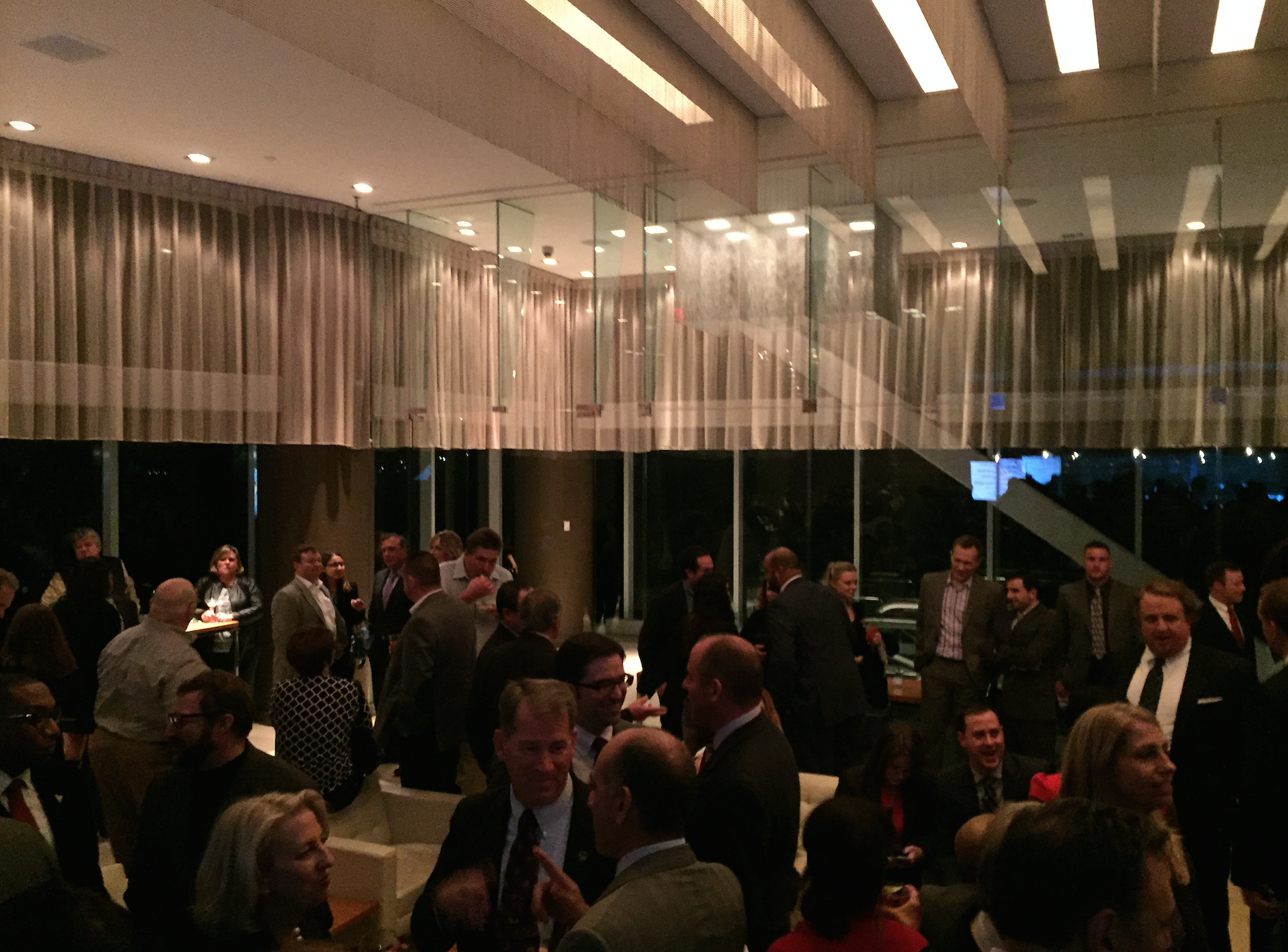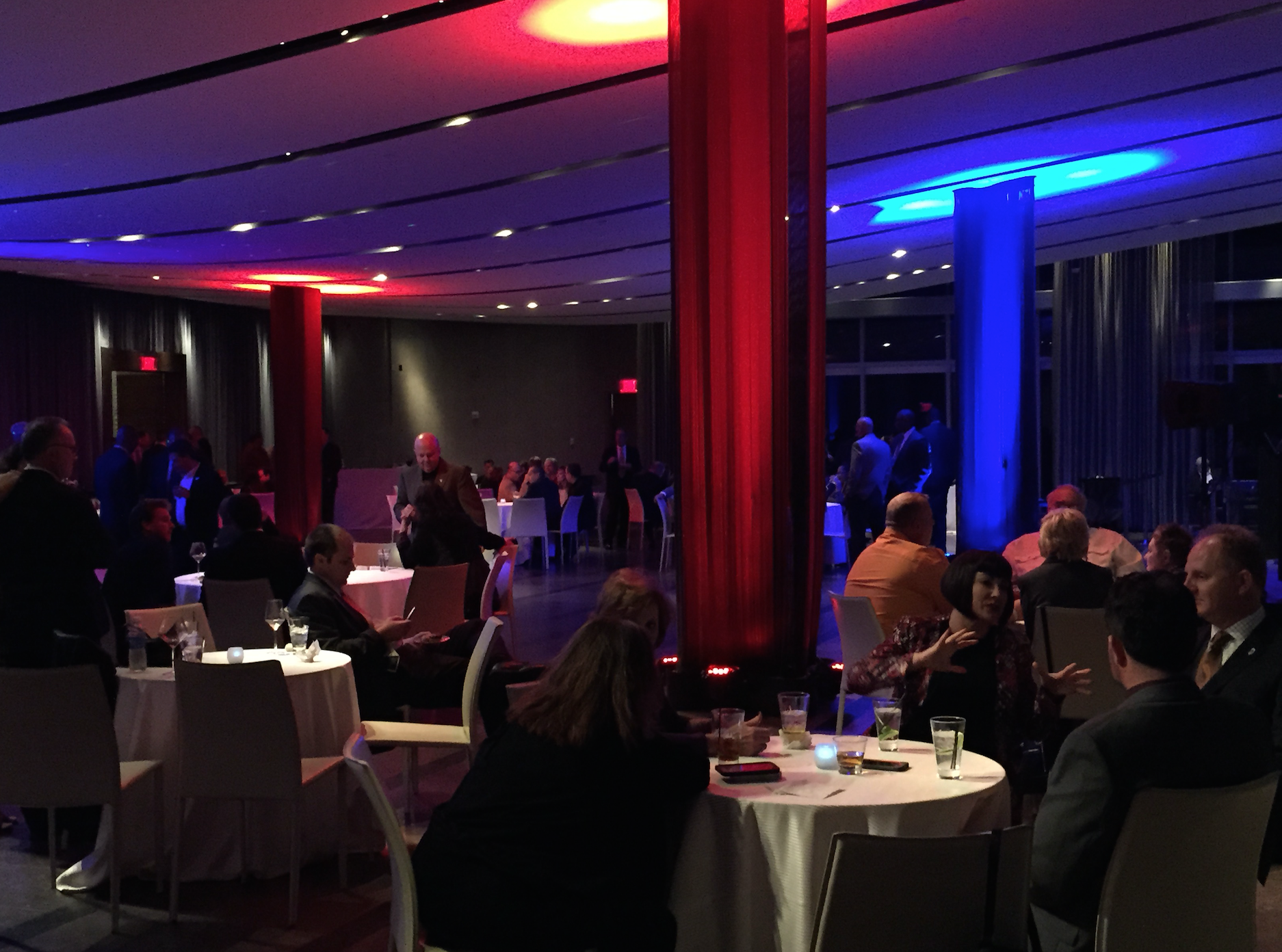 Sweeney's fellow headliner state Senator Sandy Cunningham (D-32) divided her time between the two events, saying that she had not decided on an official endorsement for the 2017 governor's race. Hoboken Councilwoman Beth Mason, however, stayed by Sweeney's side the whole night. Democratic gun for hire Steve Ayscue was also in attendance.
One partygoer, who did not wish to be identified, said that he pitied any men with white hair who resemble last year's guest of honor.
"Last year, every time one went by, somebody'd whisper 'There's Norcross!'"