"How could you not get me a ticket!" my husband demanded.
I was headed to the Victoria's Secret Fashion Show. The grand display of T&A. The one-hour physical manifestation of the male fantasy. The show that celebrates the female body in all its unattainable perfection. I'm no Gloria Steinem, but I had mixed feelings. At least when I attend traditional fashion shows, I tell myself I'm there solely for the clothing, that I'm not at all concerned with the models' bodies. At the Victoria's Secret show, there is no guise that we are applauding anything other than a parade of golden, shimmering flesh—with a side of sequins, glitter, pompoms and, of course, wings.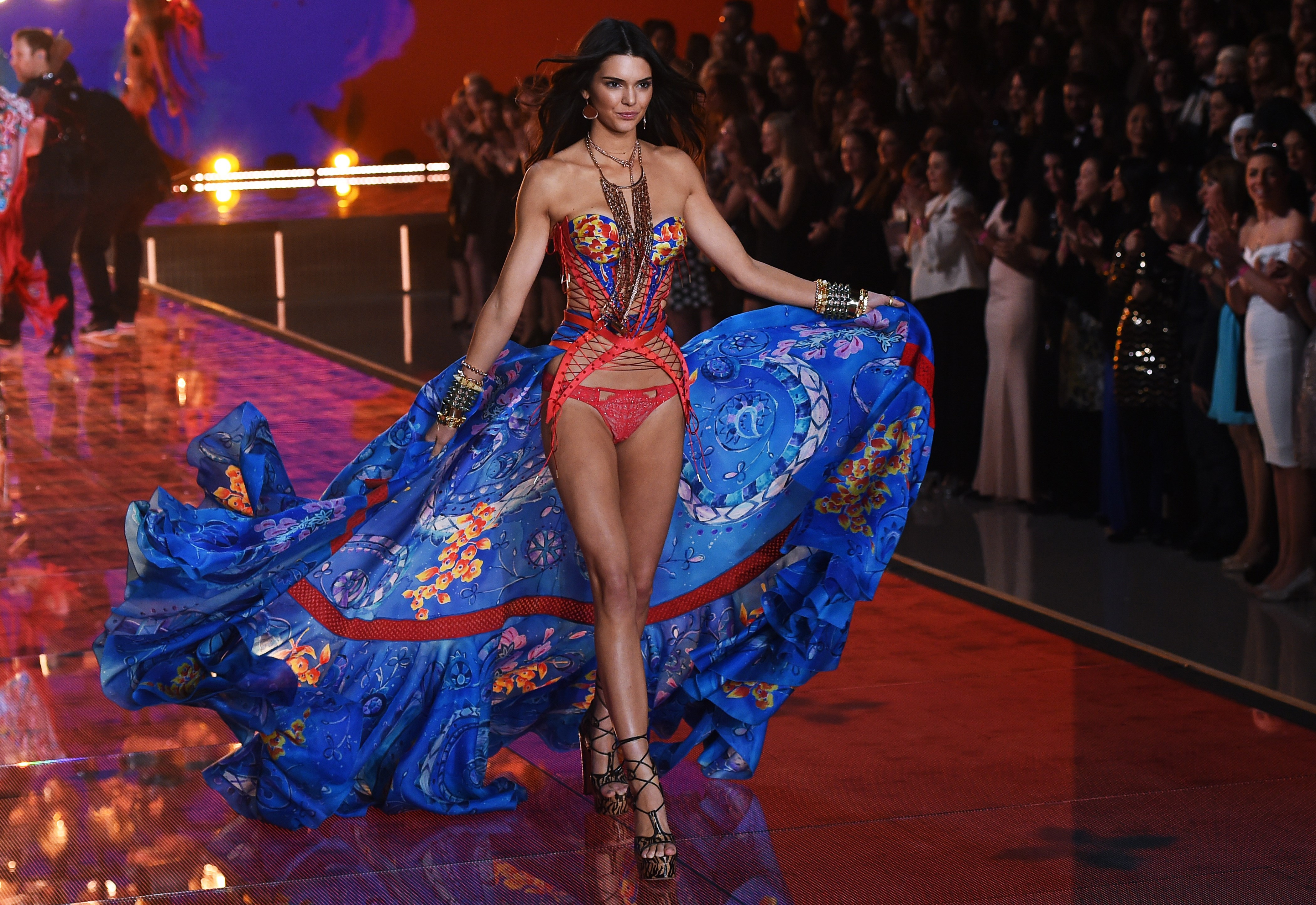 Though I'd be lying if I didn't admit feeling nostalgic. Inside those pink walls of Victoria's Secret, where the air wafted of bubble gum and roses, I discovered my inner angel, age 12, in the form of an off-white satin bra that was a cup size too big, with wide straps that slid off my shoulders. A proverbial "late bloomer," I didn't require anything of the kind, but when I wore the bra, I walked a little taller. I sashayed my non-existent hips. I felt like a woman. So could I help being just a wee excited for the show?
Off I went. I was used to the pomp and circumstance surrounding the most exclusive New York fashion shows, but this event was on the next level. Housed at the 69th Regiment Armory, a strict presentation of ticket and photo identification secured entrance. Once inside, guests swirled Champagne and mingled jovially. This was all quite unlike the fashion week hustle, where show goers look exhausted and slightly bored. This crowd was excited, and even took the "cocktail attire" request seriously, complete with a front row dressed to the nines. There was Kris Jenner clad in a sequin mini dress, Caitlin Jenner in a long sleeved LBD (seated quite far from her ex), Taye Diggs in a hot pink suit and hundreds of guests in glamorous getups of metallic, pink and gold.
After a 45-minute wait, the show finally started, with first timers Kendall Jenner and Gigi Hadid walking among veteran angels like Adriana Lima, Alessandra Ambrosio, Candice Swanepoel and Behati Prinsloo. The show featured was divided into vignettes. There was "Pink USA," which featured flesh-bearing ensembles in a patriotic flag print. "Exotic Butterflies," "Portrait of an Angel," "Boho Psychadelic," "Fireworks" and "Ice Angels" also hit the runway in glossy, sparkling succession. There were sheer bodysuits and Victorian-era "dresses" that tied in the front with a single strand. And a series of "Snow Bunny goes to Aspen" looks, complete with white fur jackets, gloves and boots to keep her cozy in her bra and panties. And of course there was the lingerie and complementing wings of all sizes and shapes. As Ellie Goulding, Selena Gomez and The Weeknd supplied the musical backdrop, the audience leapt to its feet each time a model sidled out in one of the many ultra- revealing looks. It was a celebration of the power of the female body and all things hyper-feminine. I didn't overthink it and clapped along.