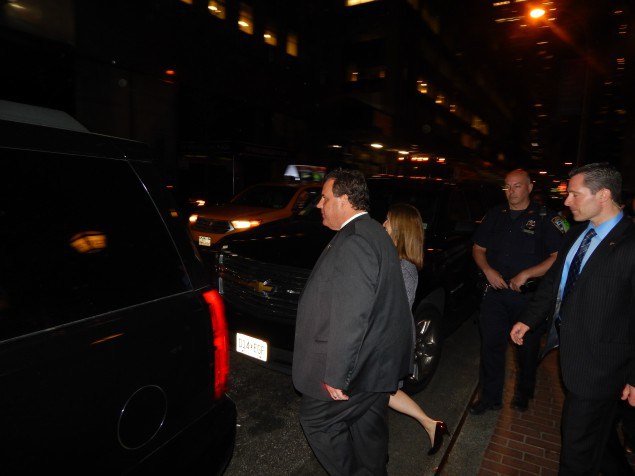 Fox News' consigning of Gov. Chris Christie to the smaller-sized sandbox doesn't signal the death knell of his campaign, but obviously hurts him at a time when the 2016 presidential candidate had shown a pulse and flirted with a momentum spurt.
"There are two different constituencies," said Monmouth University Professor/Pollster Patrick Murray.
Raw voters and the donor base. Murray said Fox stripping Christie off the stage sends the unfortunate message to the donor class that the establishment of the Republican Party at present sees three options: Florida Senator Marco Rubio, former Florida Governor Jeb Bush, and Ohio Governor John Kasich.
Christie, Murray said, appeared poised to take advantage of a dismally stumbling Bush, who's stinging from the last debate encounter with Rubio and sinking in national polls.
The debate decision by Fox emphatically asserts that Bush's lose will not be Christie's gain.
However,  Murray said, Christie's entire strategy is New Hampshire, precisely where the pollster found the New Jersey governor carving a little traction, and the debate dynamic "Has little effect on New Hampshire," the political scientist said.
"New Hampshire is in a unique position," Murray explained. "Remember, a majority of Republicans – by the time of the Republican Primary – will have seen one of these candidate in person. Christie doing town halls in New Hampshire on the day of the debate signifies the impact on that would be minimal."
Murray's poll showed Christie's campaign inch-worming up three points in New Hampshire to five percent, or two percentage points behind a lagging Bush.
NJ.com this morning quoted Christie doubling down on the Granite State.
"You know, you start off in a campaign and folks say, you know, come to New Hampshire, work hard, get to know people and good things will happen," the governor said. "But today is day 45 for me in New Hampshire, much more than any other candidate has been here, and, you know, when you're in day like 28, 29, 30 and you're still not necessarily feeling exactly what people tell you that you're going to feel when you've been here for a while you start to say to yourself, 'Is history going to be on its head this time?'"
In his 30th Town Hall of the season, a twittering defiant Christie added the following exclamation point:
"I'm going to fight as hard as I have to fight to become your president and the good news for you on that is then once I get there, you'll never have to wonder how hard I'm willing to fight for you because you'll have watched me fight. You'll have seen what I'm capable of when I'm trying to get there. I hear lots of people in this race, who are all moaning about one thing or another. I mean, like, oh you know, I don't like this, I don't like that. This isn't fun. I thought this was going to be more fun. I thought this was going to be different. I thought this was going to be better. I don't like this guy. I don't like her. I don't like him. Stop. You're running for President of the United States. It is an extraordinary honor and privilege just to have a chance to stand on the stage and run for President of the United States. Believe me."
He clearly still has a strong presence in New Hampshire and retail credibility, but the problem with the optics of the debate is that it could cause the donor money to start drying up on him. "Will he be able to campaign in New Hampshire the way he has?" Murray wondered. "It's hard to tell right now what the negative impact is on the money side."