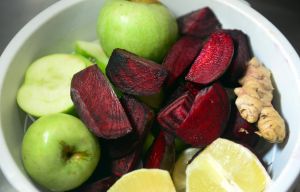 The World Health Organization recently revealed new evidence suggesting that red meat is linked to colorectal cancer. Processed and cured meats seem to be the major culprits. However, the WHO says unprocessed meat is concerning too. The new research suggests that if you are eating red meat three or more times a week, you may have an increased risk for colorectal cancer. For the most part, this includes people who eat some type of red meat almost every day, as well as those who eat much more than the recommended amount of a four-ounce serving. The WHO data also showed people who eat a little bit less than two ounces of processed meat a day are 18 percent more likely to develop colorectal cancer than someone who does not eat any.
The WHO researchers classified processed meat as a human carcinogen, meaning it causes cancer. Processed meat is any meat that has been preserved by smoking, curing, salting or adding chemical preservatives. For unprocessed red meat, the results were only slightly better. The study results determined that unprocessed red meat may be classified as 'probably causes cancer.' Should we all stop eating red meat? The WHO said their findings were a scientific evaluation of the evidence, as opposed to recommendations about what people should or should not be eating.
Colon cancer is the second leading cause of cancer-related deaths in the United States. About 90 percent of cases occur in people aged 50 or older. And on average, the risk of developing colon cancer is about 1 in 20. However, this may vary depending on individual risk factors. Early detection is key. With regular screening, colon cancer can be found early. This is when treatment is most effective.
Risk factors for Colorectal Cancer:
Age 50 and over (90% of new cases occur in people ages 50 and over)
Inflammatory bowel disease, Crohn's disease, ulcerative colitis
People with an immediate family member with a history of colon cancer have 2-3 times the risk of developing colon cancer
African-Americans have a 20% higher risk of developing colon cancer and a 45% higher mortality rate
Lifestyle factors – Physical inactivity, a diet low in fruits, vegetables, fiber and high in fat, being overweight or obese, alcohol and tobacco use
How to reduce your risk for colorectal cancer:
Maintain a healthy diet. Eat a diet that consists of a variety of fruits, vegetables and whole grains.
Maintain a healthy weight, or lose weight if you are overweight or obese. A health or normal weight is a BMI between 18.5 and 24.9.
Stay physically active. This means getting exercise most days of the week. Try to get at least 30 minutes of exercise on most days of the week.
Limit alcohol consumption. Either drink alcohol in moderation, or avoid it completely. If you choose to drink alcohol, try not to drink more than one drink a day for women and two for men.
Avoid or quit smoking.