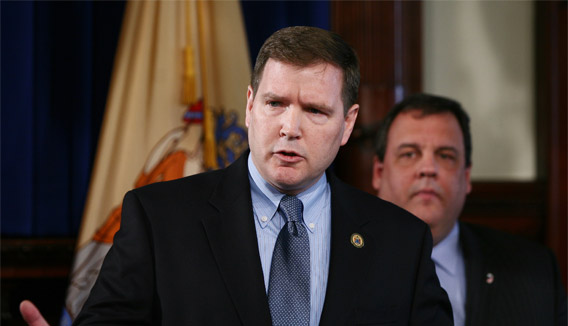 State Senator Mike Doherty (R-23), a movement conservative who appears to be hovering near the possibility of a 2017 guv run, criticized the Republican establishment for flirting with a gas tax hike on condition that it is accompanied by a reduction of the estate tax.
Doherty noted a Rutgers-Eagleton Poll conducted in October wherein 66% of those polled opposed a gas tax hike.
"We had 69% of Independent voters and 73% of Republican voters on our side," Doherty fumed. "Why did Republican Assembly leadership come out in support of a gas tax increase? R Assembly candidates should have all come out 100% against a gas tax increase."
Stirred by opposition to a gas tax hike, the senator argued, another 100 votes in a GOP breadbasket like Readington would have saved felled Assemblywoman Donna Simon (R-16).
"Even 57% of Democrat voters oppose the gas tax increase," said Doherty, whose long suffering supporters might find their champion  plunging into a showdown with moderate Assembly Minority Leader Jon Bramnick (R-21), who made the gas tax comments in the thick of campaign season, backed up by Gov. Chris Christie.
Doherty took his argument past Simon.
"We wouldn't have lost any seats if R's campaigned on being 100% against a gas tax increase," the senator said.